ISAAC VIDJRAKOU :

Thérapeute holistique
Le maître de la thérapie holistique, Isaac Vidjrakou, vous aide à dénouer les énergies vitales et à apaiser votre mental. Usant de son don, ce professeur de yoga aux origines africaines a mis en place une approche thérapeutique unique qui fait rayonner l'être dans ses dimensions physiques, mentales, énergétiques et subtiles. Mêlant temps d'échanges, massages et techniques de méditation, chaque séance vous permet de ramener votre corps et votre esprit à l'équilibre parfait.
Des séances inédites de thérapie holistique
Le massage signature d'Isaac Vidjrakou combine le meilleur des techniques indiennes, balinaises, chinoises et thaïlandaises pour un moment de détente sans précédent.
Inspiré de la médecine traditionnelle taoïste, ce traitement holistique libère le Chi (énergie) de la zone abdominale de ses déséquilibres physiques et émotionnels. Un soin à haut pouvoir régénérant.
Ce soin profond et réparateur, développé par Isaac Vidjrakou utilise l'énergie des doigts et des mains pour favoriser l'harmonie du corps et de l'esprit.
Cette séance de méditation guidée met l'accent sur les techniques de respiration abdominale profonde ou Pranayama pour soulager le stress, l'insomnie ou l'anxiété.
Autres consultants bien-être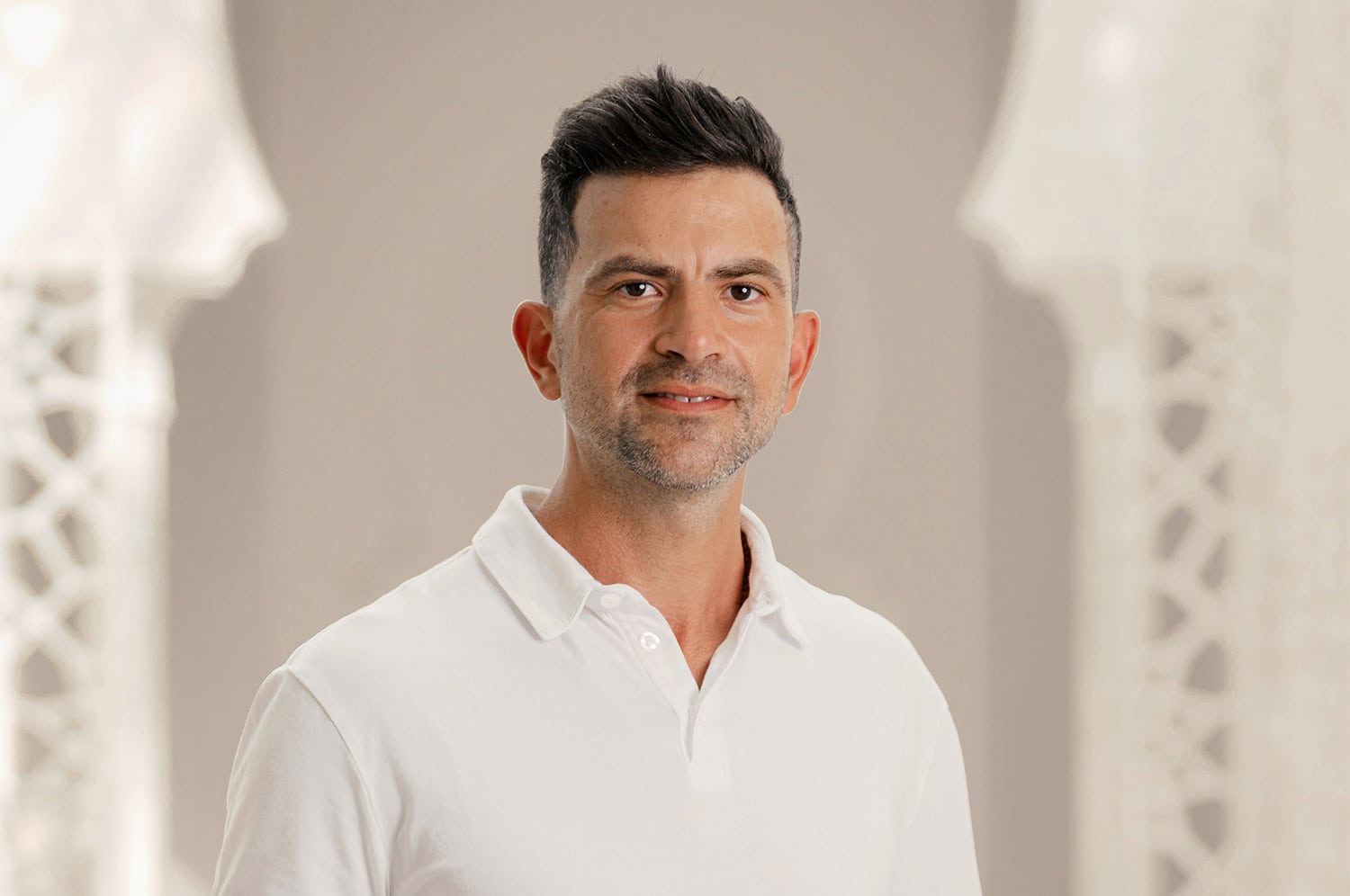 Acupuncture, massage, foot reflexology or yoga... Dr John Sanchez, a practitioner of traditional Chinese medicine, gives you all the keys to vital energy to reduce internal tension and promote health and serenity.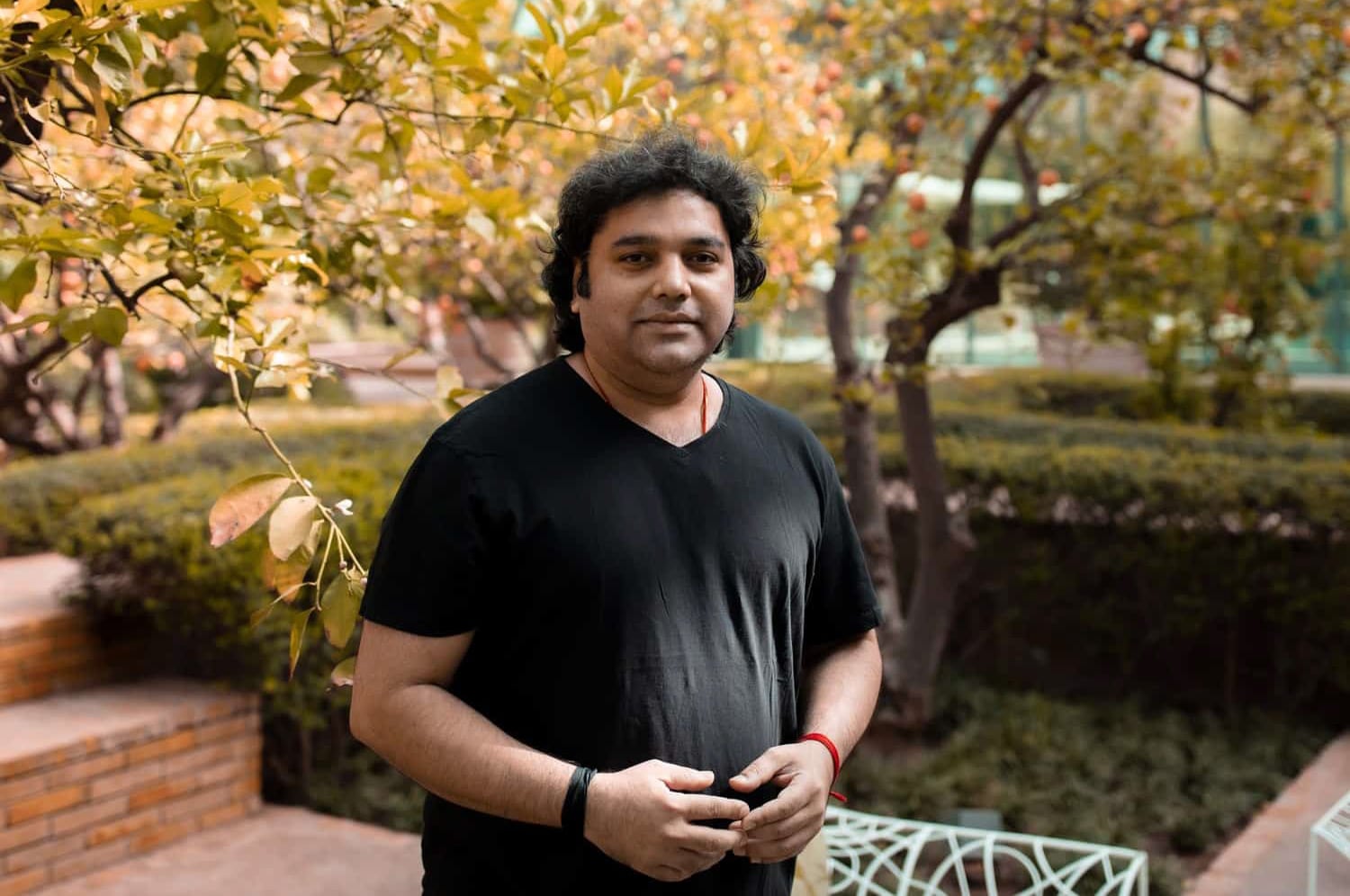 A master of Ayurvedic therapy, Suraj Varma offers you a holistic interlude, combining sensations of well-being and letting go. Soothed by the practitioner's high-precision gestures, your body and mind are filled with new energy.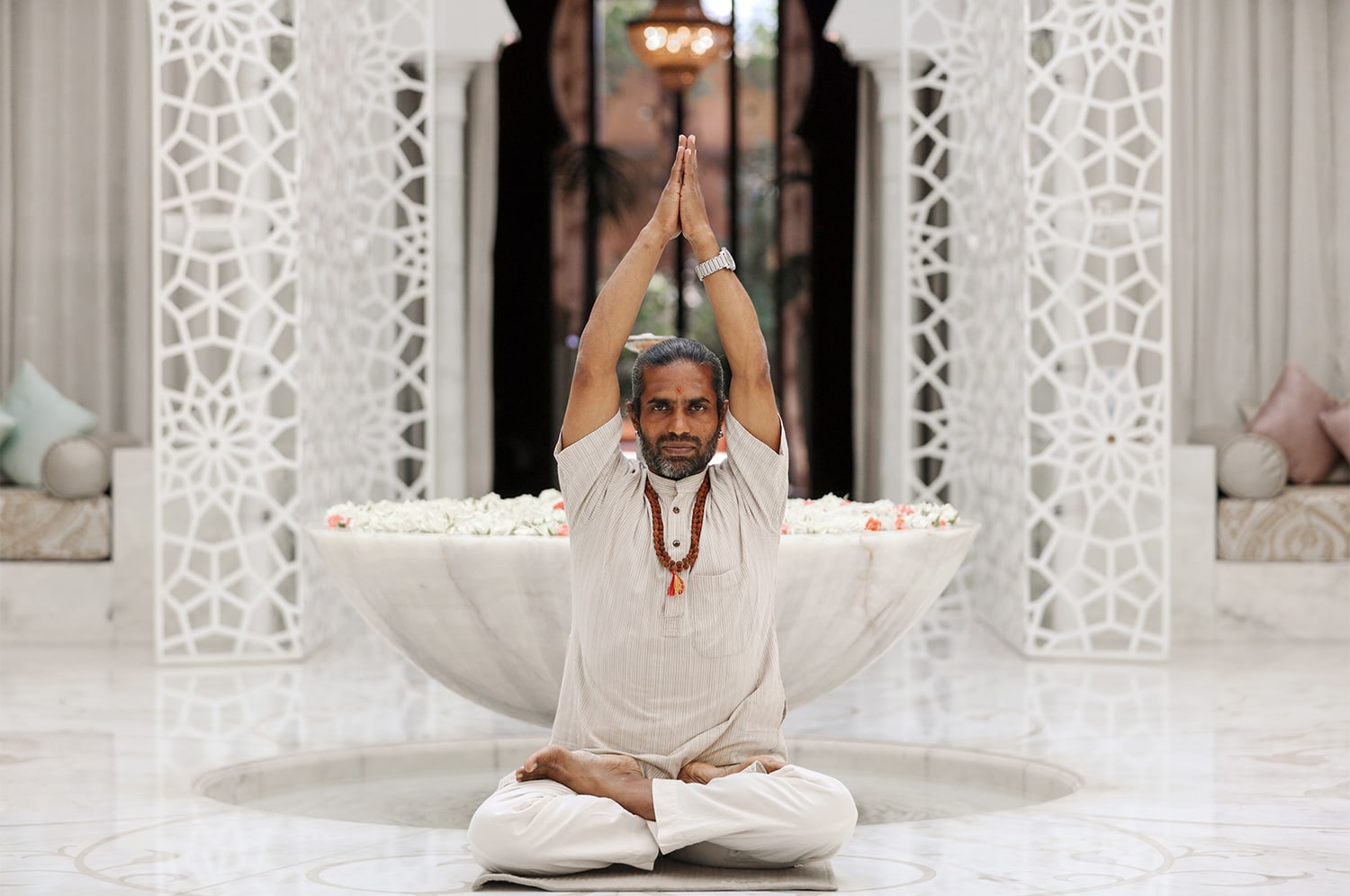 maître yogi de l'Himalaya à Marrakech

Krishna
A disciple of the great Himalayan gurus, Krishna, master yogi at the Spa Royal Mansour Marrakech, helps you to achieve inner peace through energy balance. A tailored therapeutic solution and personalised support.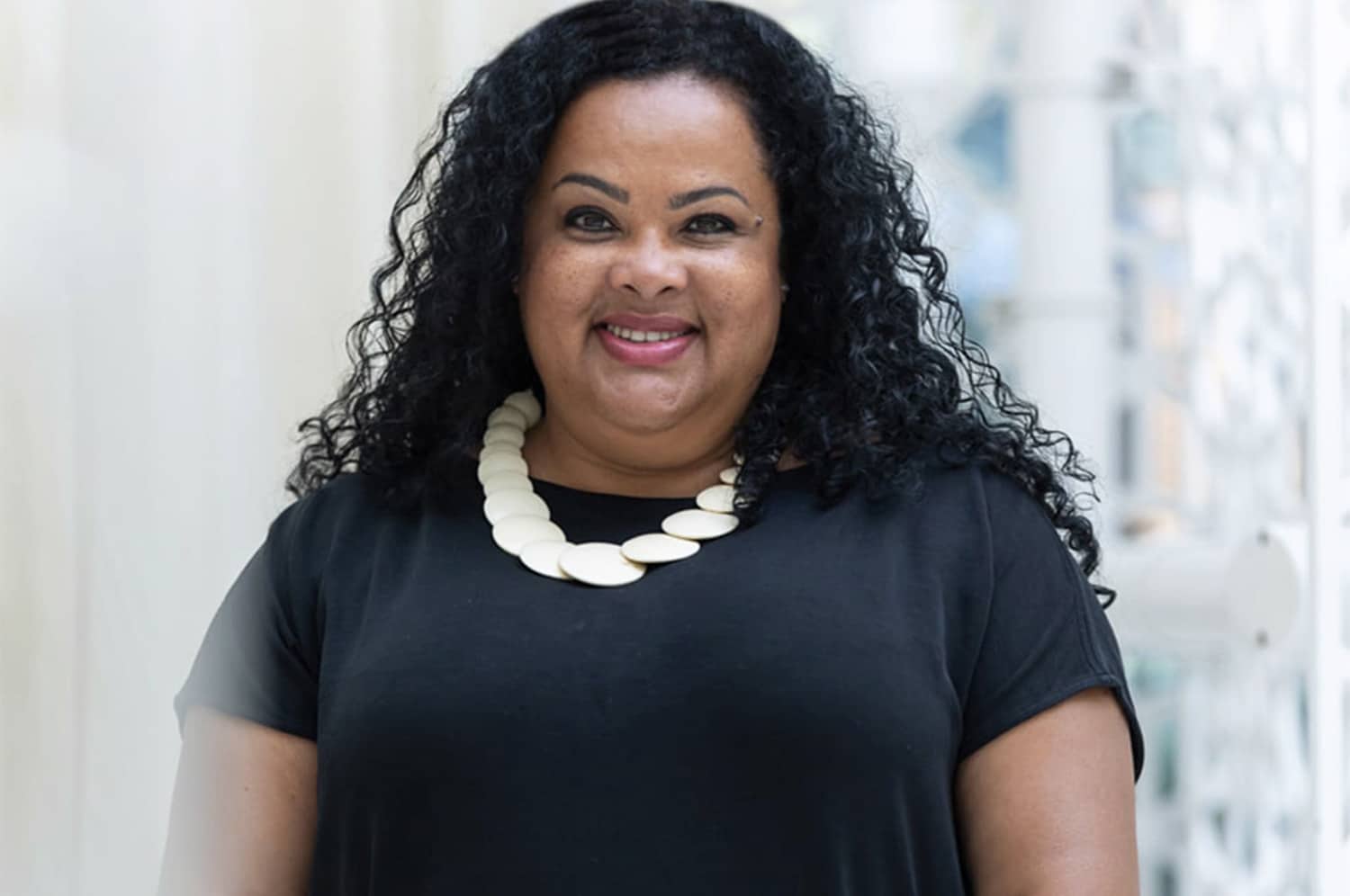 Ana Mattos, naturopath, osteopath and biomechanical therapist, is the perfect partner for those who want to enhance their health and vitality through the benefits of naturopathy and osteopathy.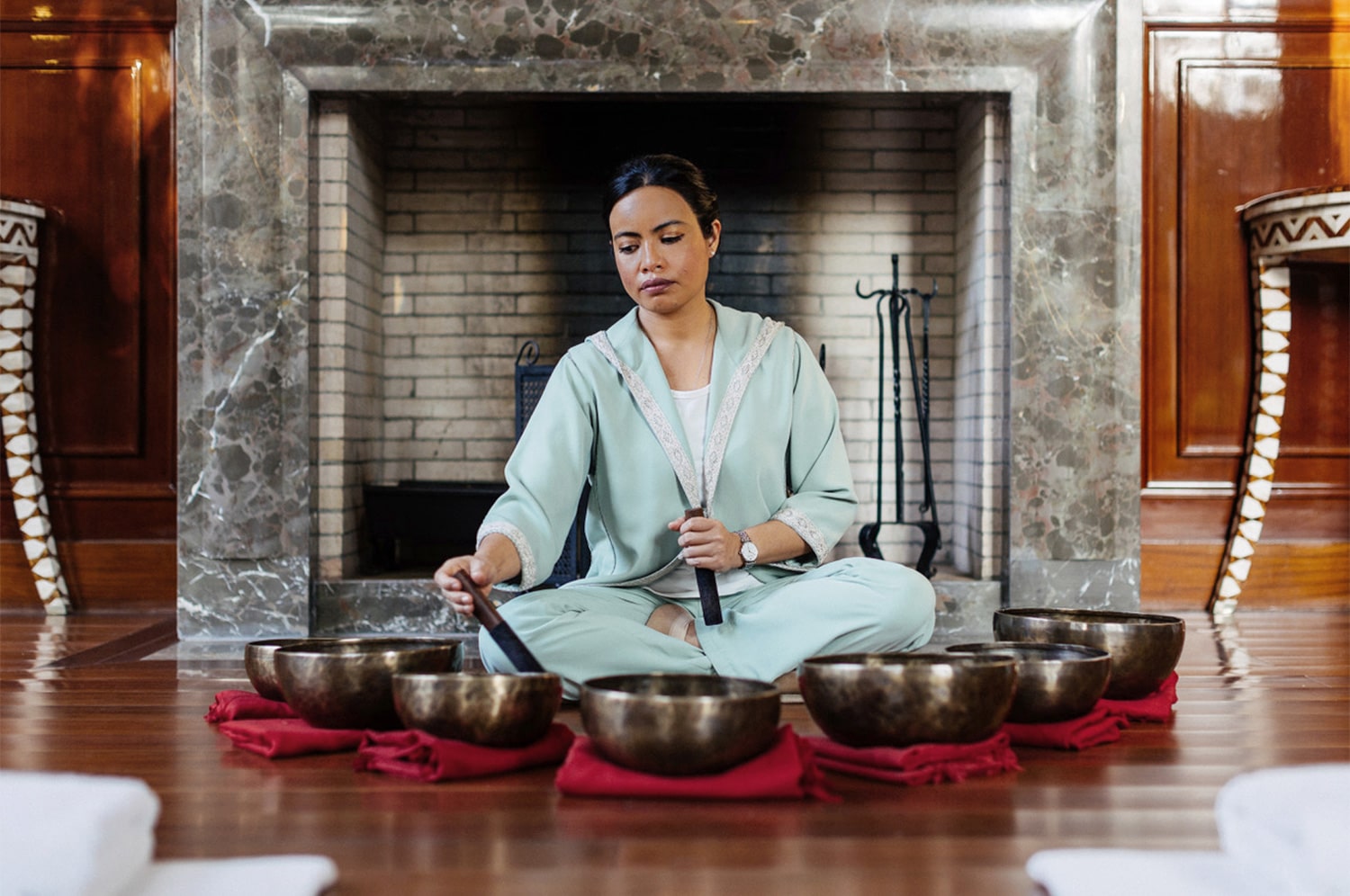 A certified expert and seasoned therapist at the Spa Royal Mansour Marrakech, Suthada Chaitip has a particular talent for holistic therapies. Thanks to the power of sound, vibration and touch, you'll rediscover a deep sense of well-being.