Signature workshops: unique experiences in Marrakech
With its range of Signature Workshops, the Royal Mansour Marrakech refines its list of exclusive experiences. Whether you are seeking new sensations or are simply curious by nature, you will discover the Ochre City from the perspective of sharing, exchanging and authenticity. There is no greater opportunity to dive into the backstage of the palace's excellence, enriching oneself with new skills and learnings.
Activities in Marrakech like no other
Unravel the secrets of great chefs, explore a new artistic activity or learn the art of cocktails? Our Signature workshops are designed around a variety of original themes to suit your every whim. Guests or visitors alike, choose your own thrilling experience. A different everyday life opens up to you.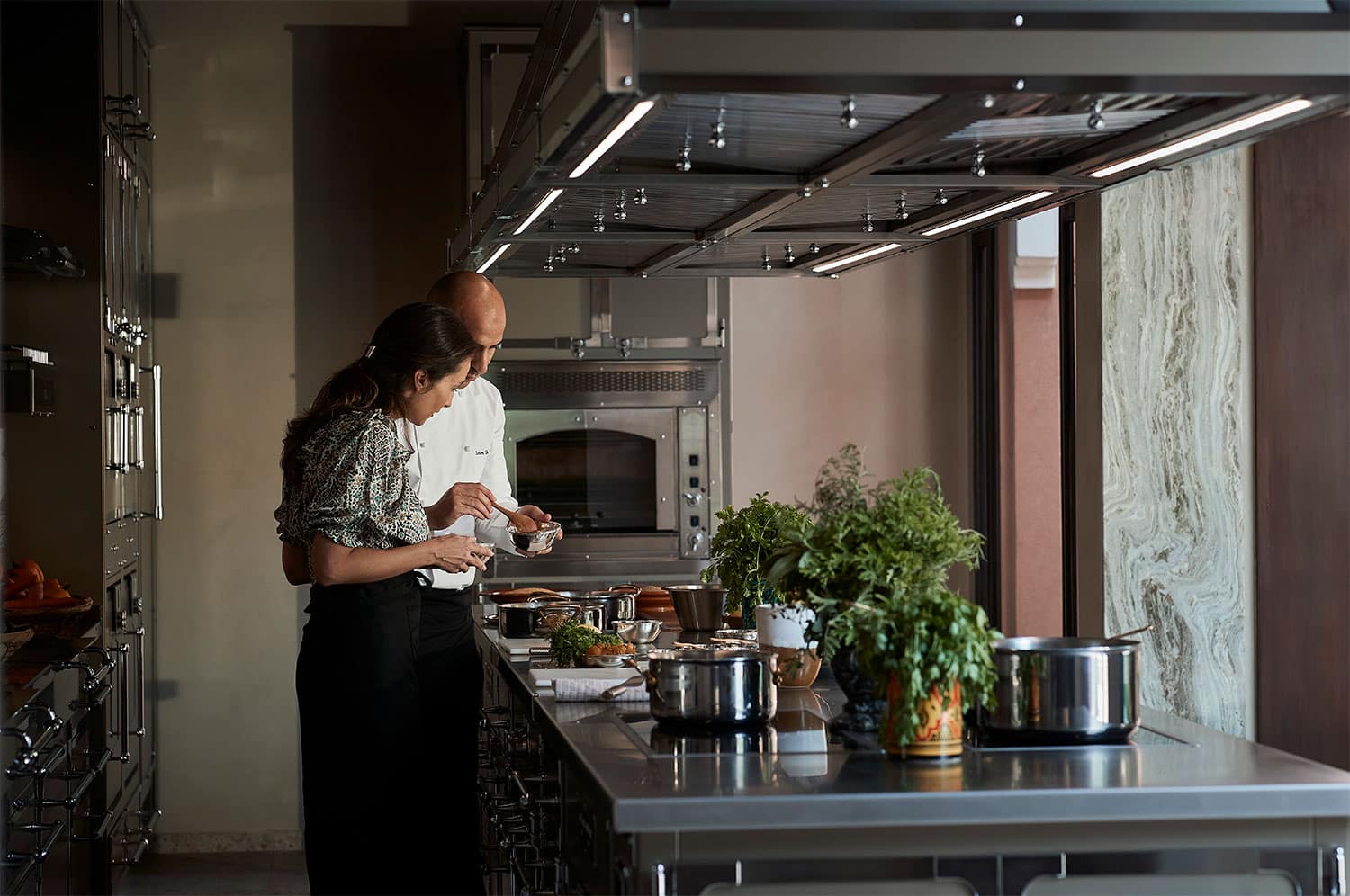 2h00 MAD 1500/pers

Cooking workshops: culinary immersions in the heart of Marrakech
Combining tips from great chefs and mouth-watering creations, our culinary immersions introduce you to the rare and subtle art of Moroccan and Italian cuisine. All your senses will be captivated.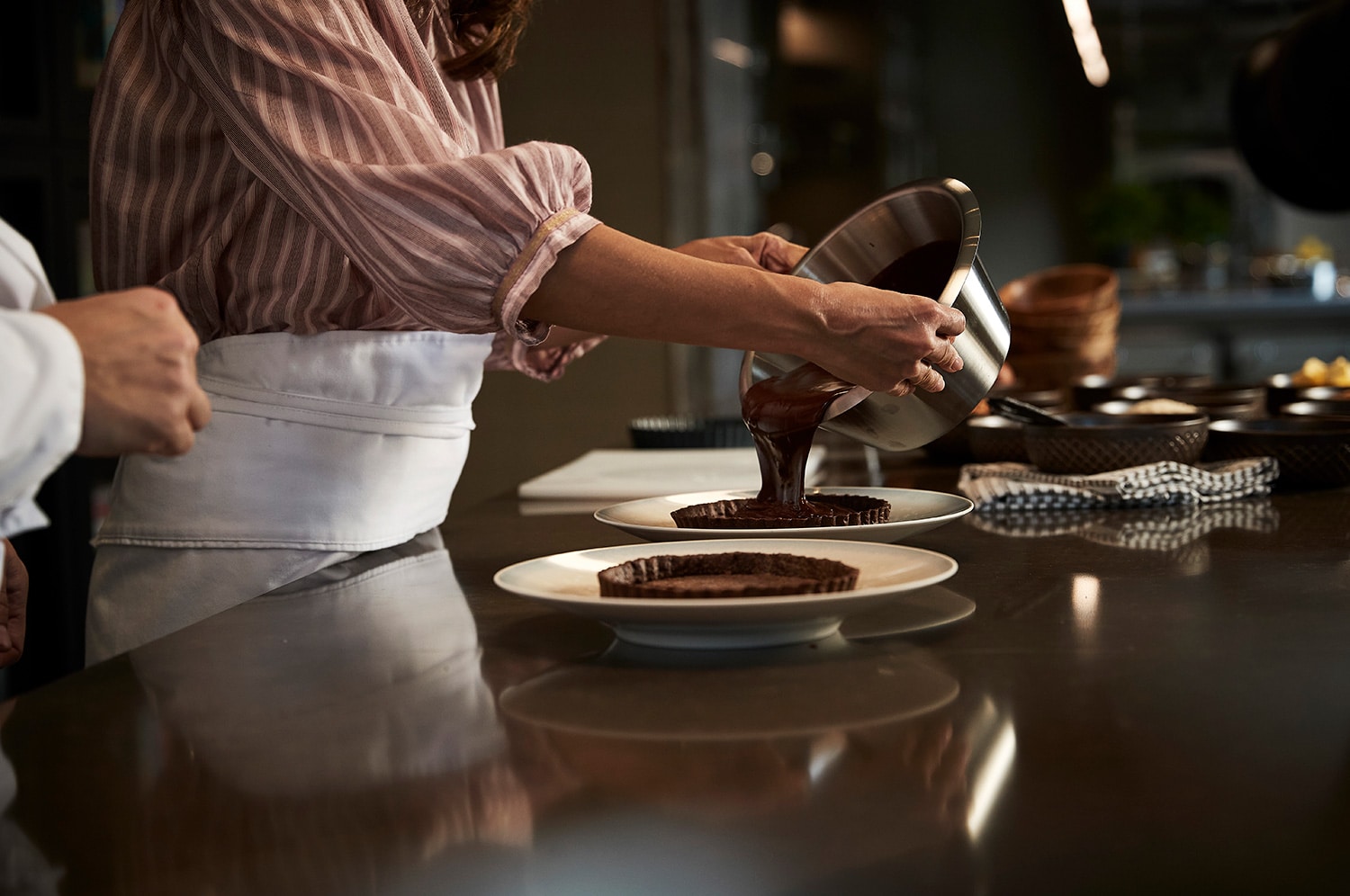 2h00 MAD 1500/PERS

Patisserie workshops: an introduction to the sweet arts palace-style
Open the door to a pastry-making class in the Royal Mansour Marrakech kitchens and enjoy a unique moment of savoir-faire allowing you to transform sweet and gourmet creations into masterpieces.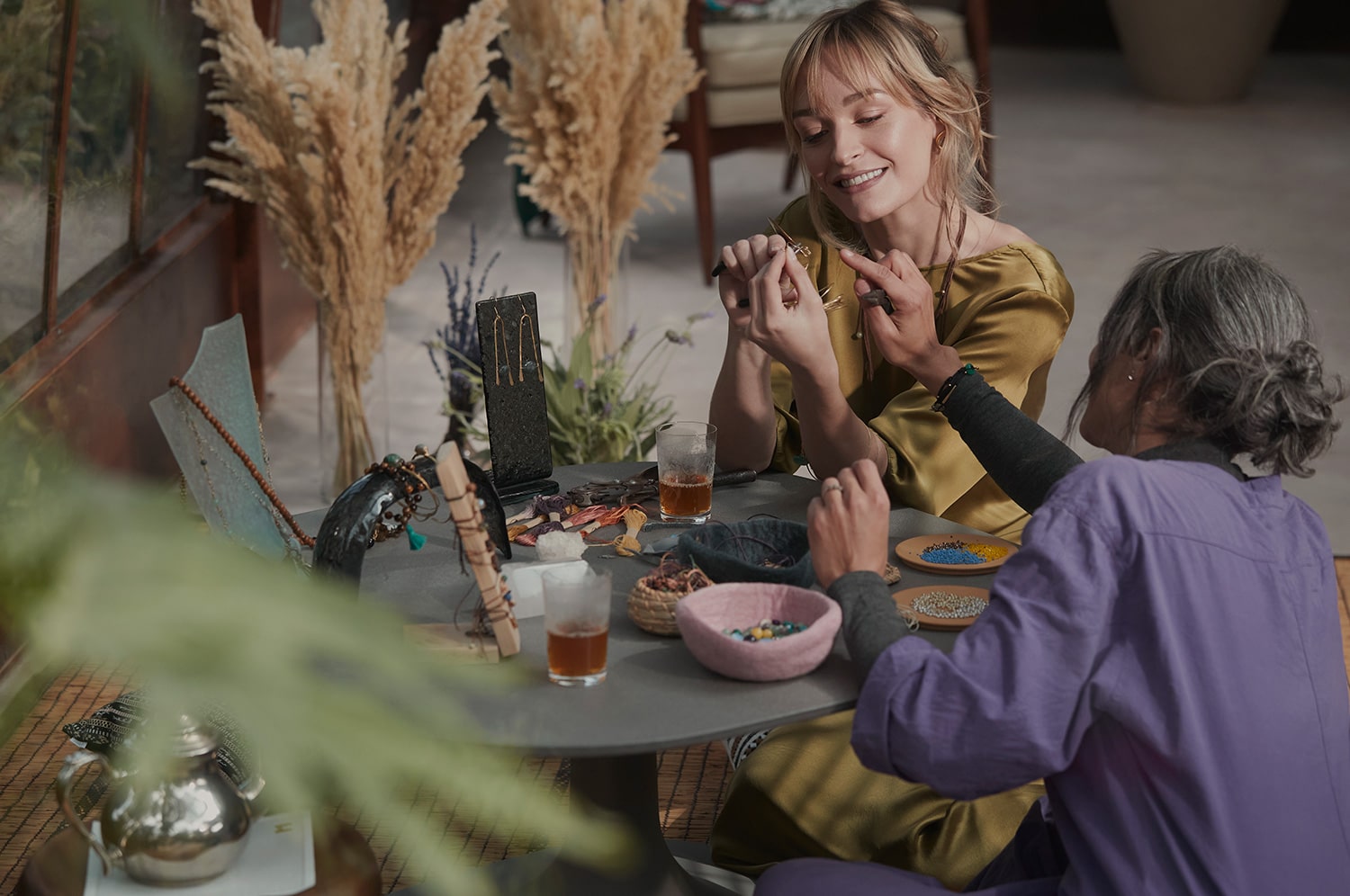 1h30 MAD 2000/PERS

Artistic workshops: the power of creative expression
Indulge in our workshops in plastic arts, self-expression, painting and modelling. Colours, movements, textures and gestures will give your soul a breath of fresh air.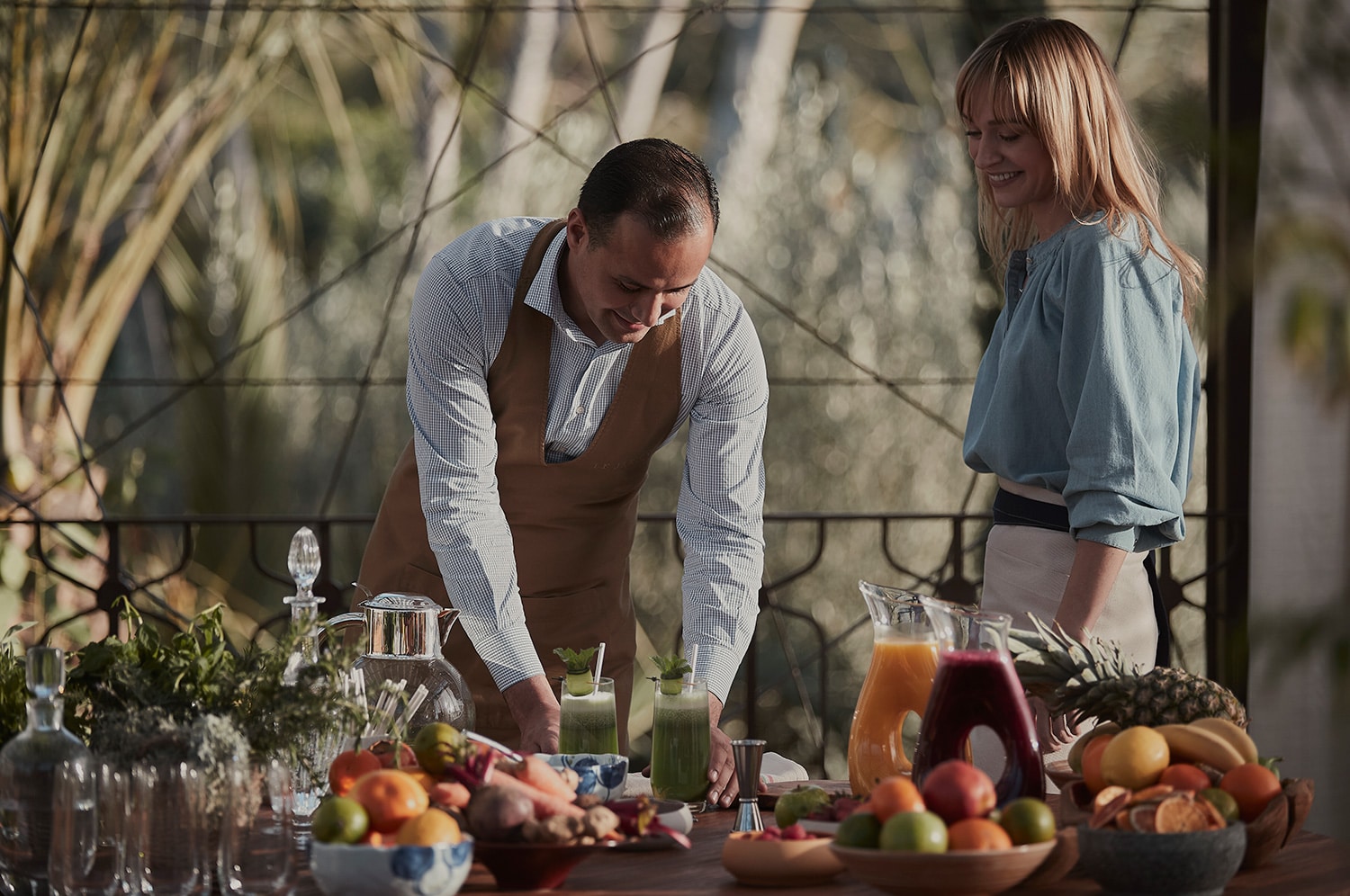 1h00 MAD 1000/PERS

Mixology workshops: the art of heavenly blends
Learn the art of divine concoctions from our our skilled mixologists. Detox juices, vitamin-filled cocktails and wellness infusions welcome you to a world of incredible flavours and delightful smells.
Workshops at the Royal Mansour Marrakech: more magic for your initiation
At Marrakech's most iconic hotel, we love to offer you a selection of unique experiences led by passionate individuals. Pastry chefs, artists, mixologists, and highly cooks that know better than anyone how to share and teach their knowledge. You'll find precision and excellence in every detail of your experience. Our Signature workshops stand out for their warmth and friendliness as well as quality of the knowledge shared.
Other experiences to discover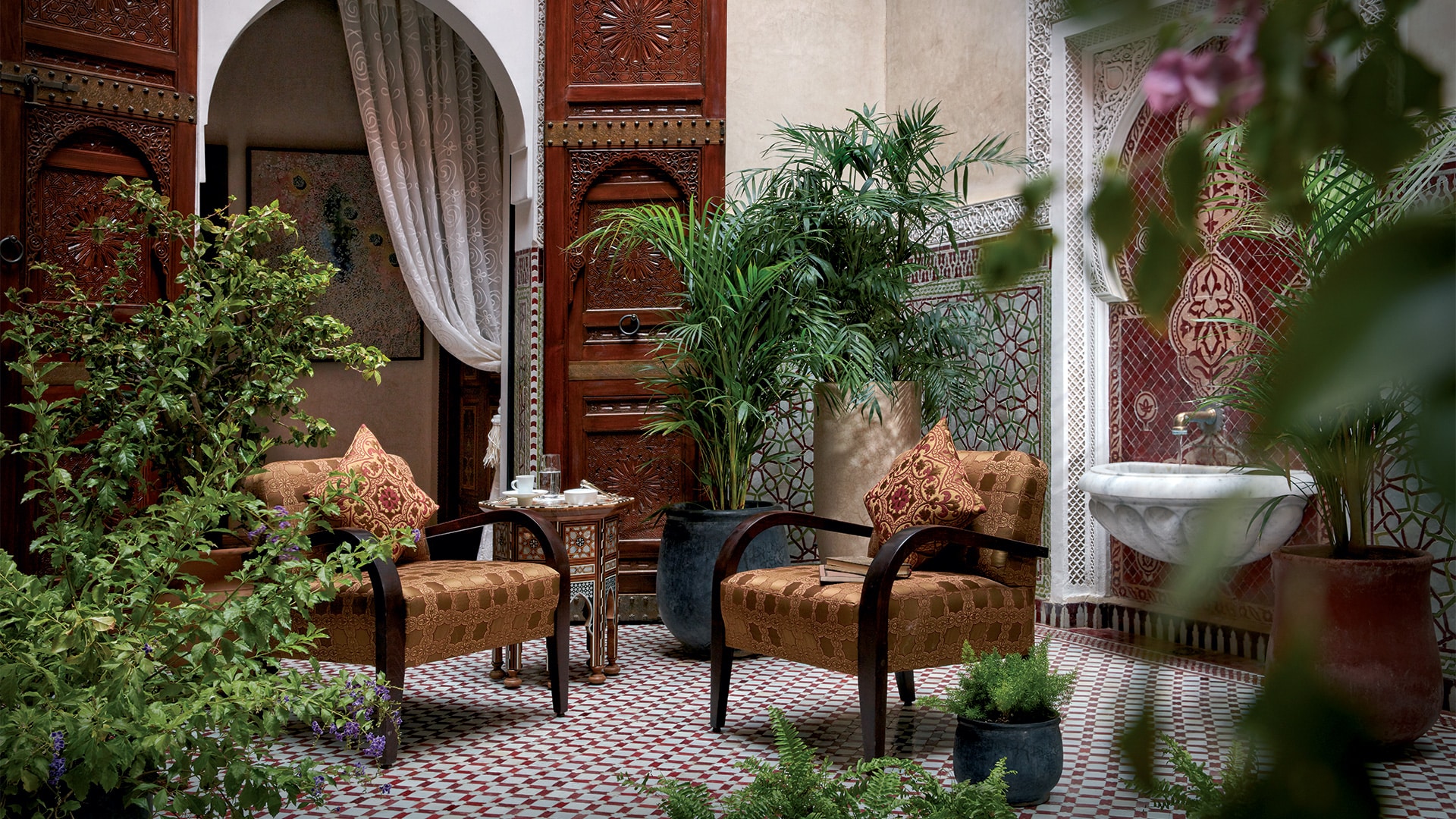 In a true display of Moroccan handicraft, each of the 53 riads is unique and decorated in its own deliciously enchanting style. All you have to do is select one and you're on for one of the most beautiful experiences of your life.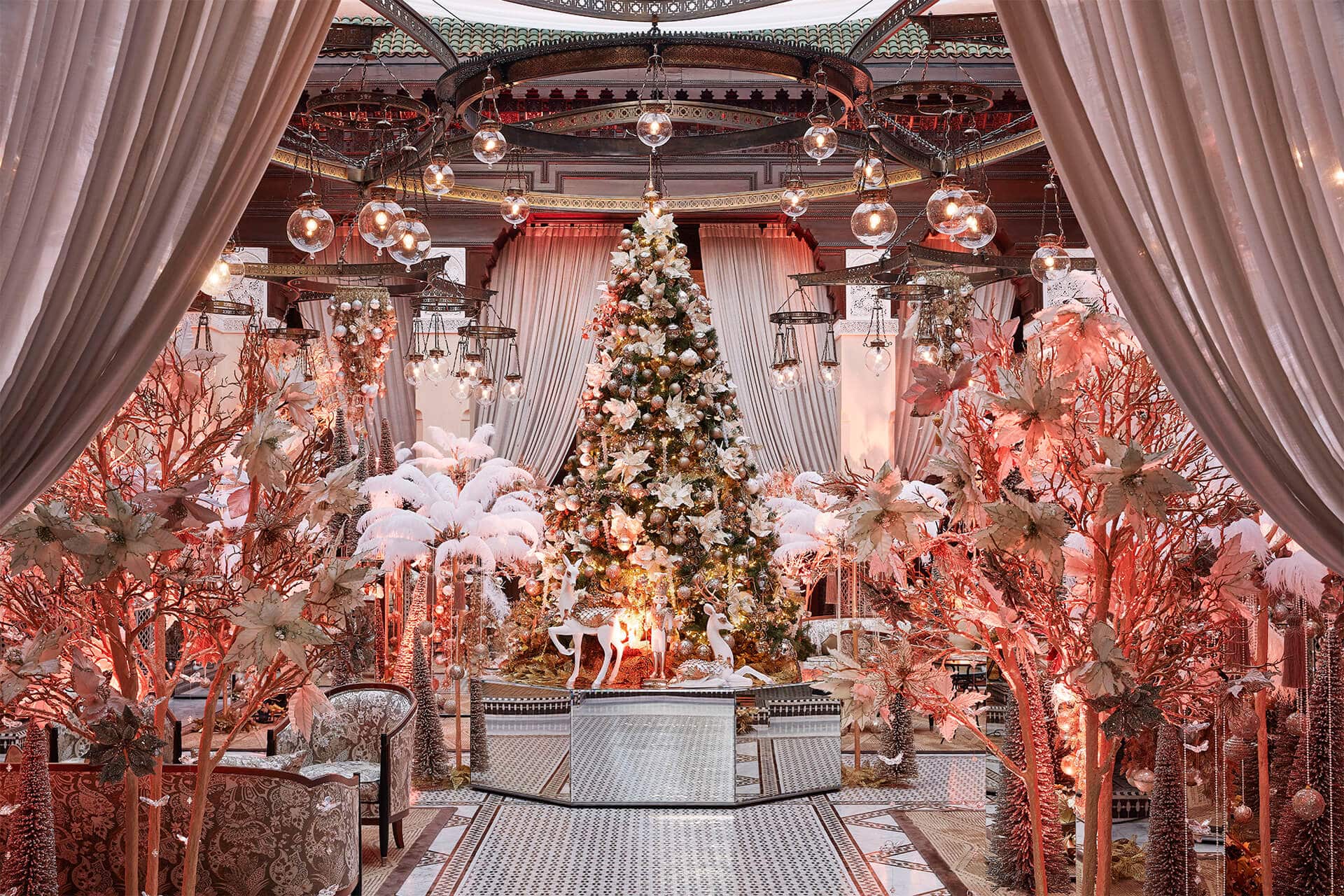 A glittering festive season 2023 at Royal Mansour Marrakech
The 2023 Christmas and New Year celebrations at the Royal Mansour Marrakech are shaping up to be grandiose! In the spirit of the Roaring Twenties, the Palace is dressed in its most sumptuous attire, promising fairytale celebrations in the Imperial City.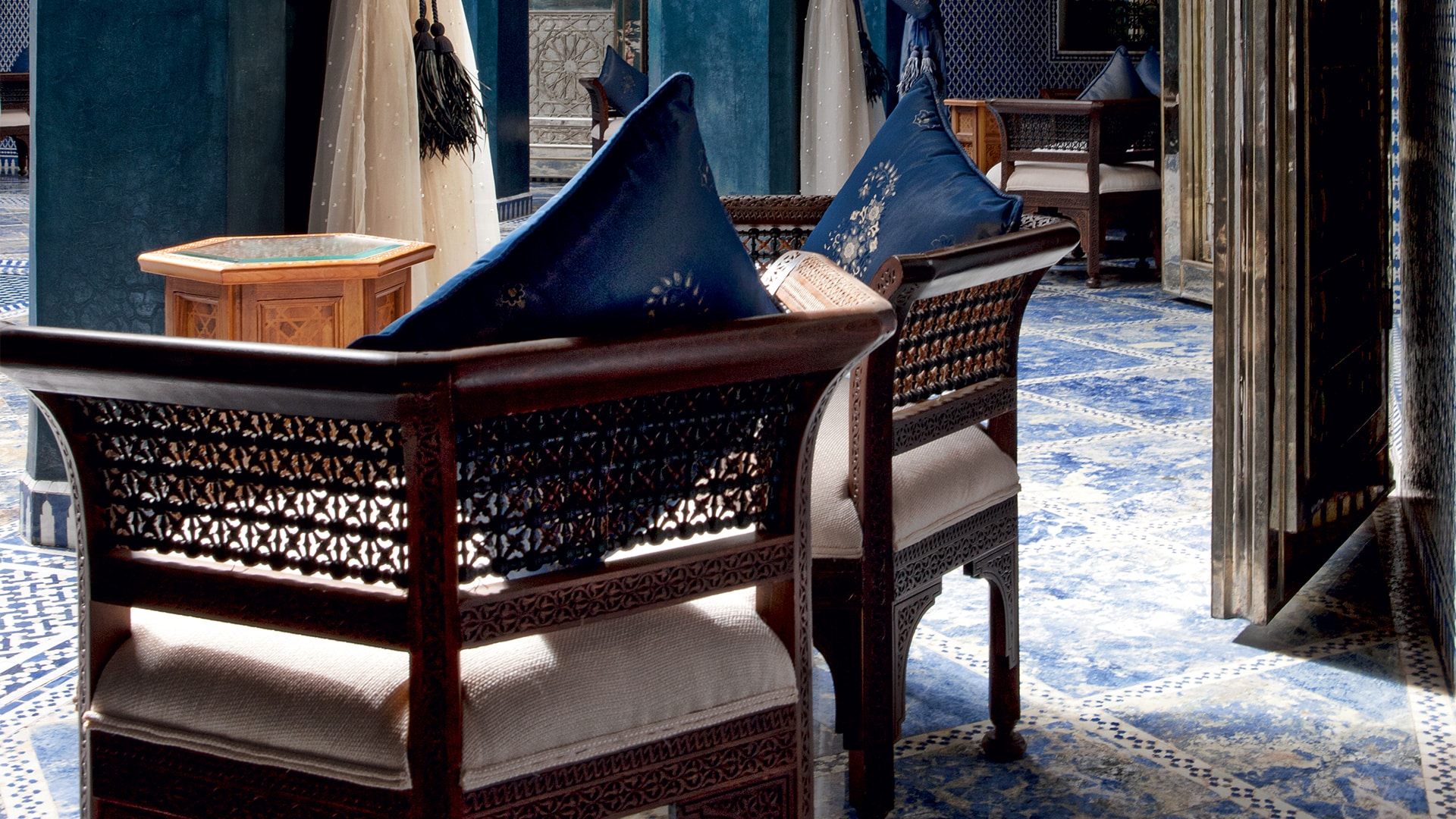 The Royal Mansour Marrakech's 4 restaurants promise an unforgettable sensory experience orchestrated by great chefs. Food, luxury and gourmet-lovers looking for something different have but to choose the setting in which the journey shall begin.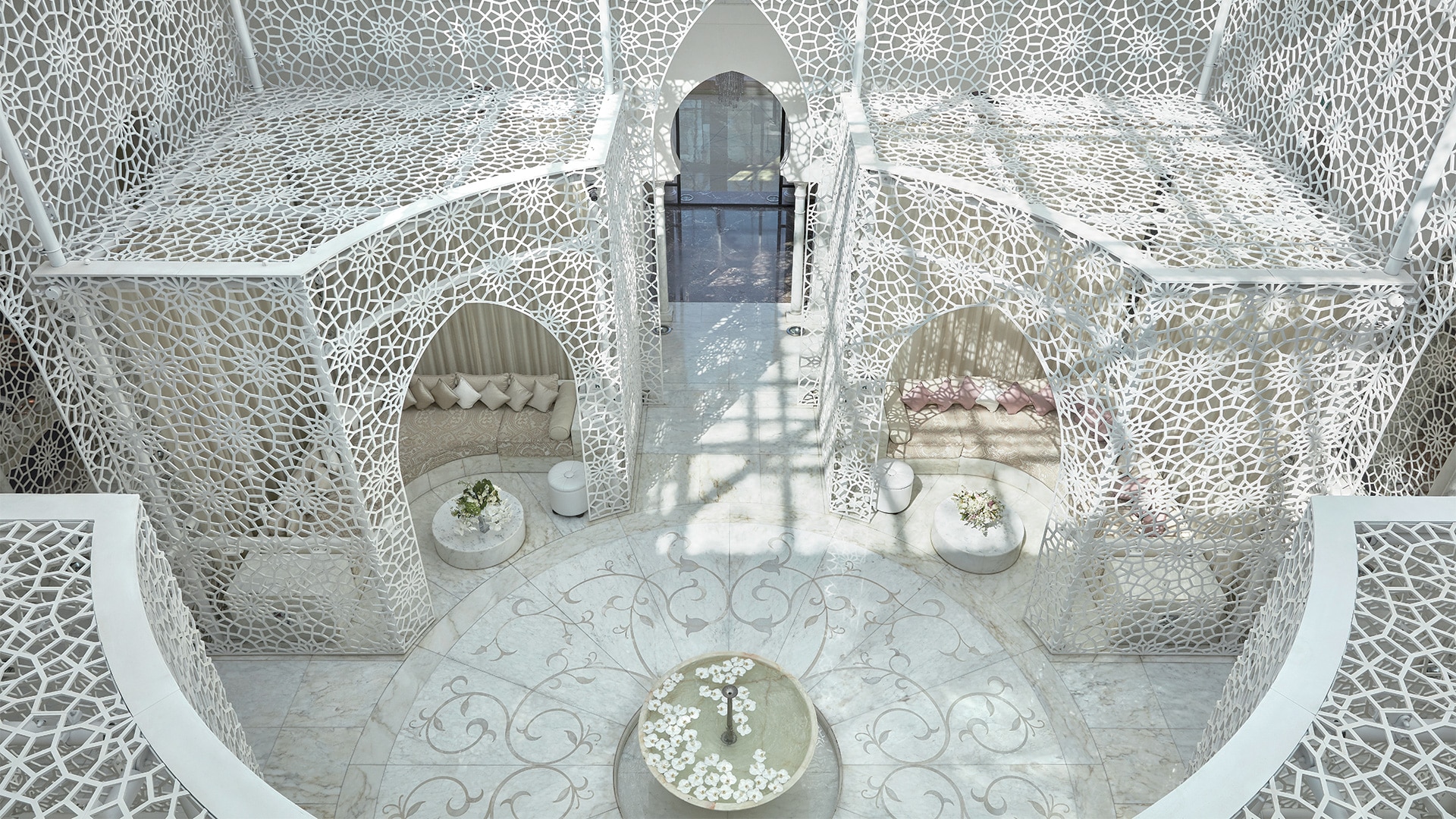 Recognised as one of the world's top wellness destinations, the Spa Royal Mansour Marrakech is a sanctuary entirely dedicated to your senses. For a break from life, 2,500 sqm divided over 3 floors offer an infinite range of treatments.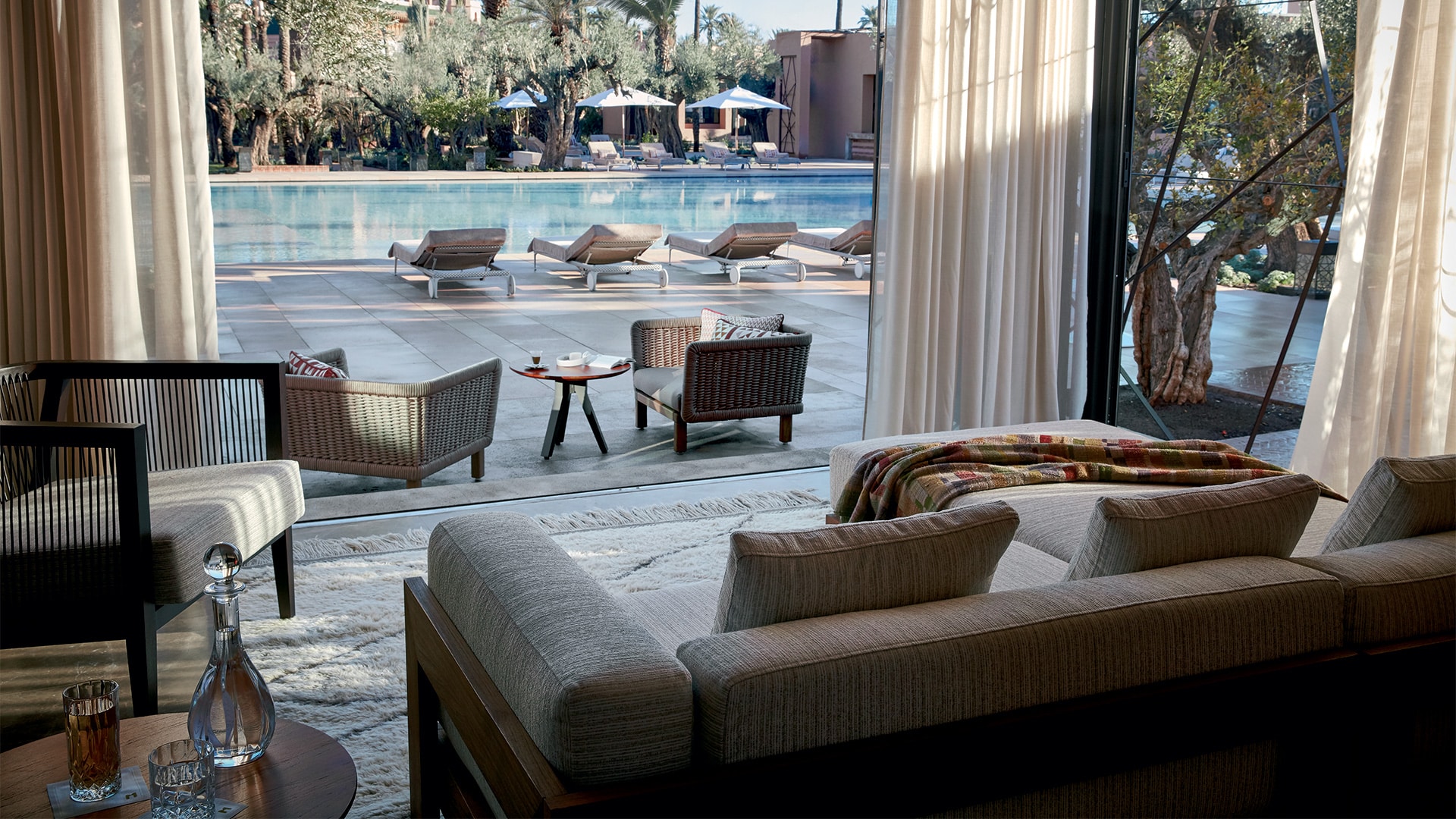 Lush vegetation, the gentle trickling of the fountains, sunbeds and private pavilions - for a day by the pool in Marrakech, Le Jardin Royal Mansour Marrakech, designed by Spanish landscape architect Luis Vallejo, offers you the most beautiful setting.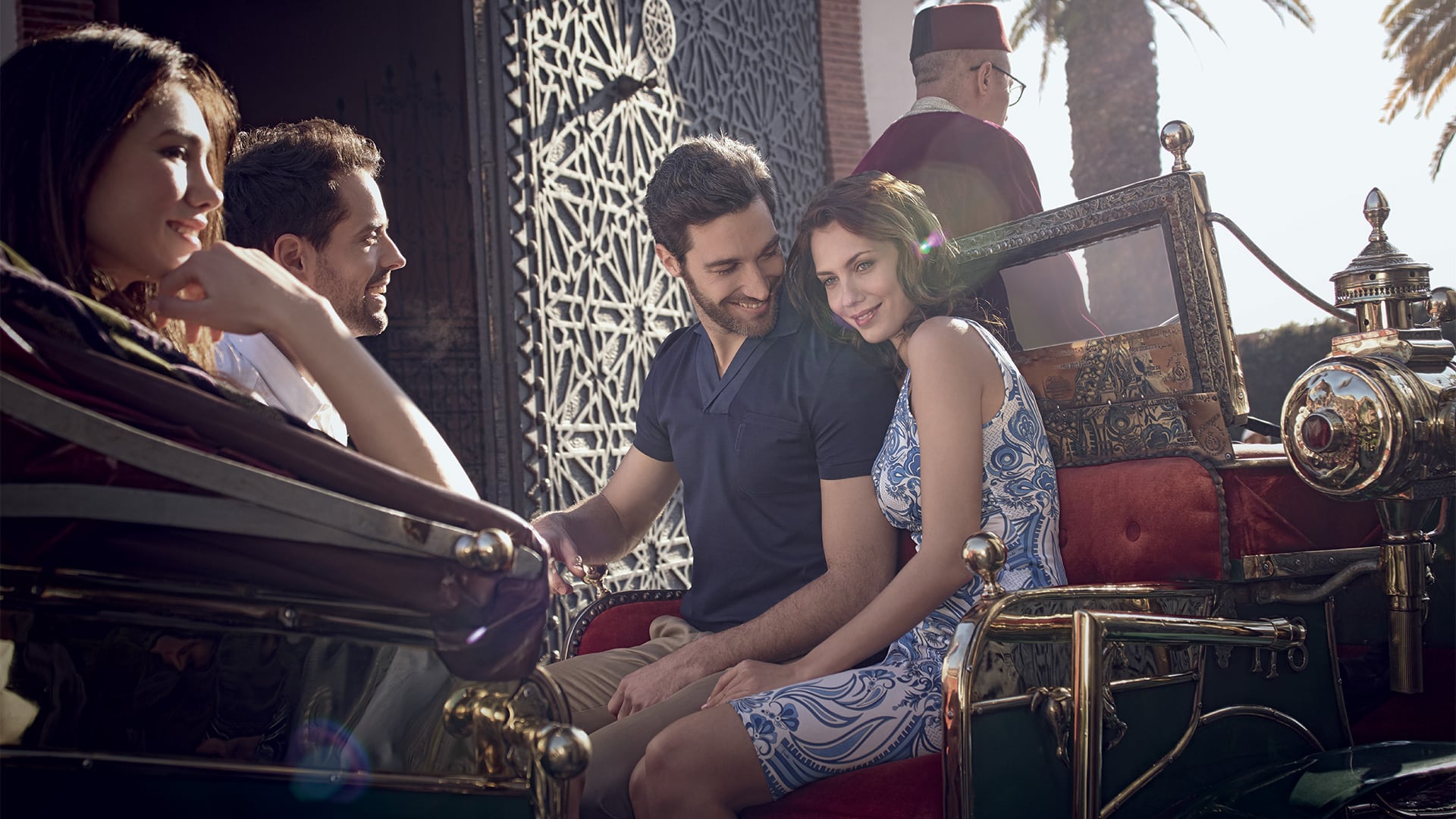 Alongside the emotions of an extraordinary hotel experience comes the pleasure of visiting Marrakech from a unique perspective. From must-do activities to exclusive gems, the Ochre City offers a thousand and one experiences.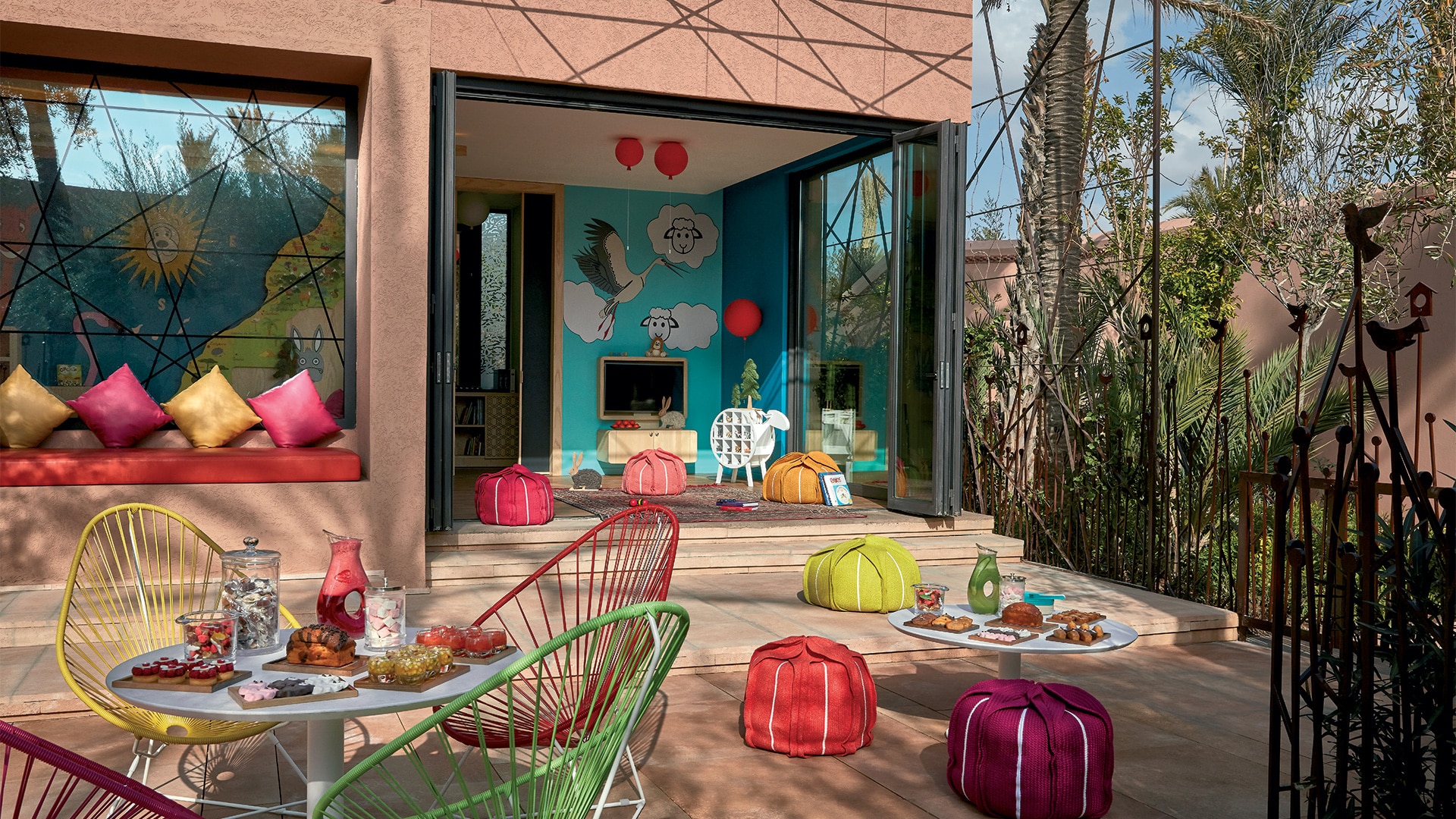 As we believe that discovering the world is an enriching experience, we have designed our kids' club, Le Jardin de Lila, as a unique opportunity to uncover the beauty of the Moroccan culture. A universe dedicated to 4 to 10 year-olds.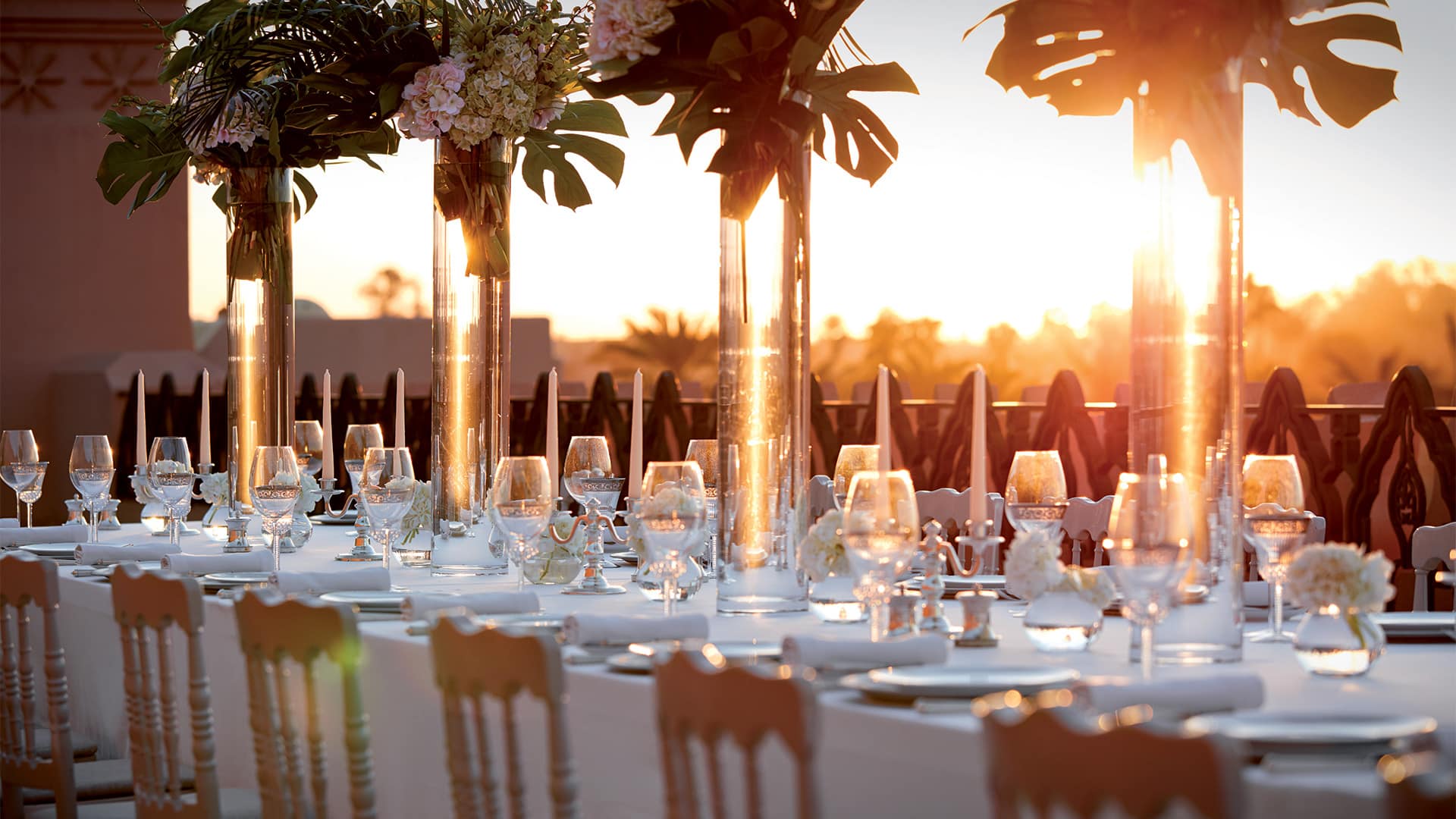 Receptions, weddings or business meetings: the Royal Mansour Marrakech organises tailor-made private and professional events. Its enchanting gardens, private lounges, unique riads and restaurants offer majestic and unforgettable settings.