ANA MATTOS :

naturopathe, ostéopathe, thérapeute biomécanique
Experte en naturopathie et en ostéopathie reconnue à l'international, Ana Mattos favorise votre vitalité pour renforcer votre santé à travers des soins holistiques naturels. Lauréate du British College of Osteopathic Medicine, cette spécialiste en biomécanique du mouvement s'est donnée pour mission de renforcer le système immunitaire et la capacité de guérison naturelle de l'organisme. Douleurs dorsales, troubles du sommeil ou simple envie de se faire du bien ; chacun y trouve son avantage.
Les soins prodigués par l'experte en ostéopathie
Des aiguilles à acupuncture sont insérées dans les zones de contraction des muscles pour soulager les douleurs musculaires et articulaires. Issu de la médecine traditionnelle chinoise, ce soin est utile en cas de blessures sportives, douleurs chroniques ou encore fibromyalgie.
Massage thérapeutique des tissus profonds pour prévenir les blessures liées à l'exercice physique et favoriser performances et capacités d'auto-guérison. Il fonctionne non seulement sur les muscles, mais également sur les ligaments, tendons et fascias.
Exercices, massages et gestion du stress conçus par la naturopathe pour améliorer la mobilité, réduire l'inconfort et favoriser la remise en forme sur le long terme. Ce soin est adapté aux différents stades de la grossesse et du post-partum en fonction des besoins.
Approche douce de l'osthéopathie adaptée aux bébés de 0 à 18 mois pour prévenir les mauvaises postures et les troubles musculo-squelettiques. Une séance est toujours recommandée après la naissance pour éliminer toutes les tensions.
Autres consultants bien-être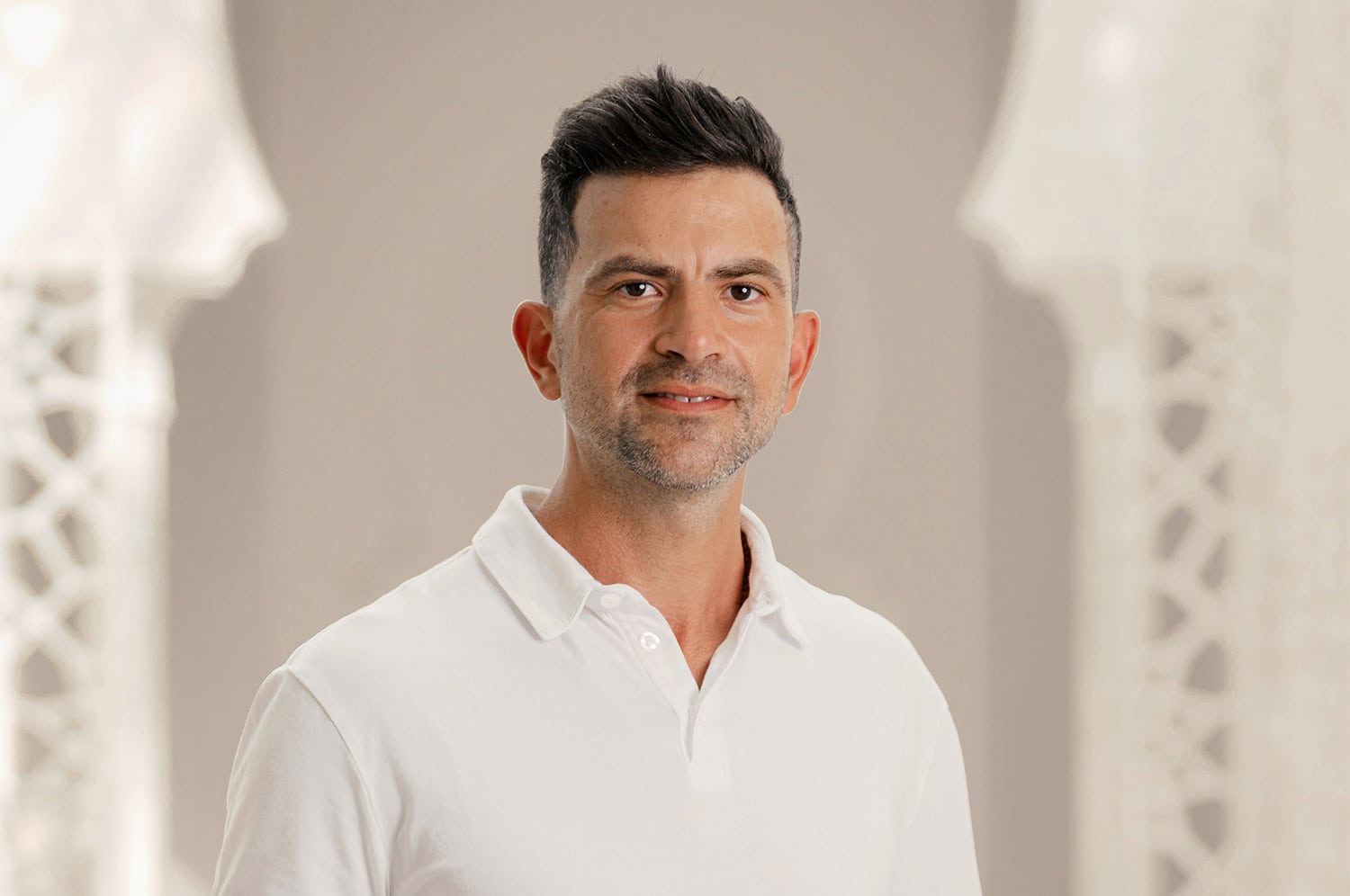 Acupuncture, massage, foot reflexology or yoga... Dr John Sanchez, a practitioner of traditional Chinese medicine, gives you all the keys to vital energy to reduce internal tension and promote health and serenity.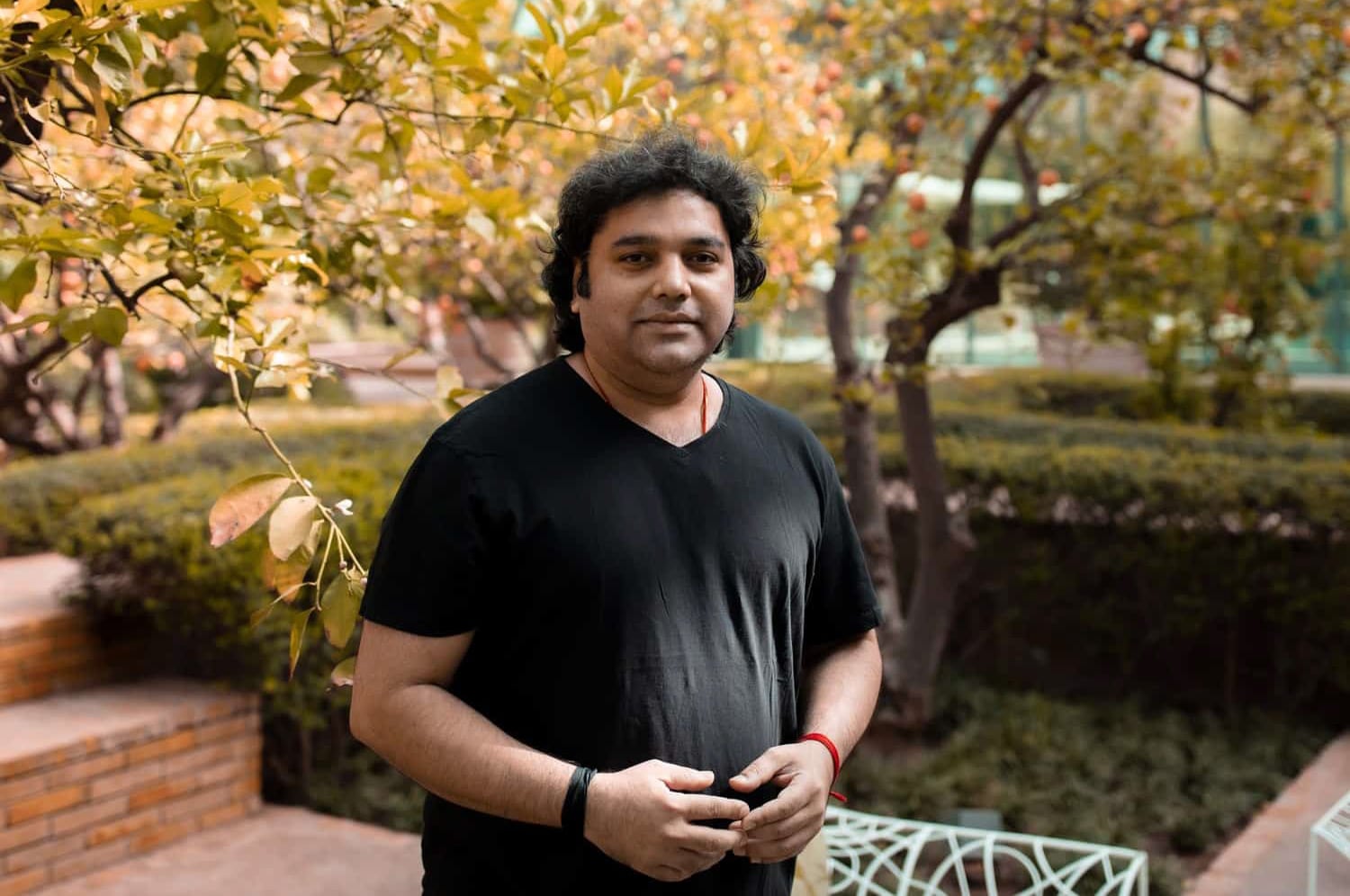 A master of Ayurvedic therapy, Suraj Varma offers you a holistic interlude, combining sensations of well-being and letting go. Soothed by the practitioner's high-precision gestures, your body and mind are filled with new energy.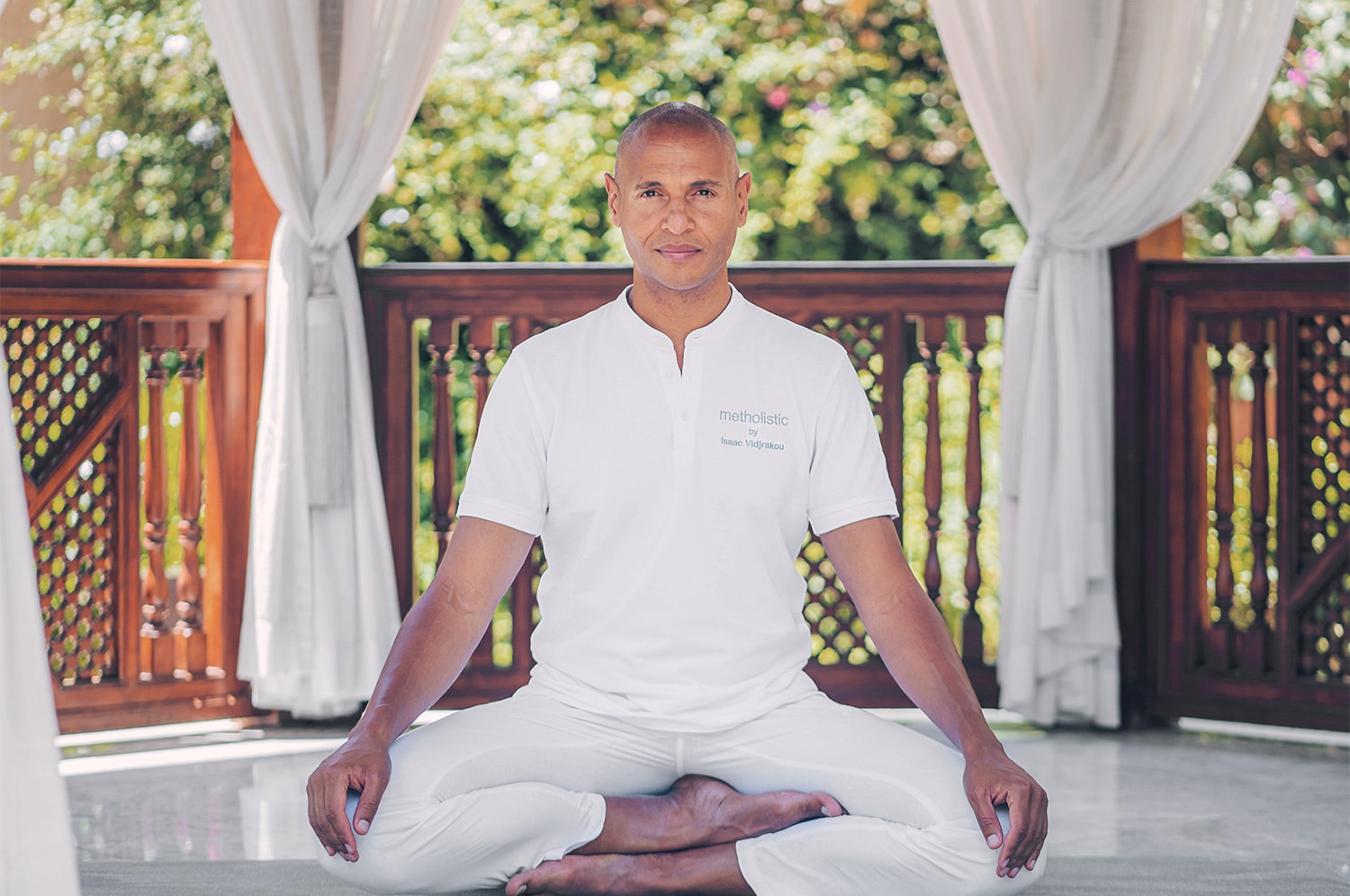 Massages, breathing techniques, meditation or yoga... You can't imagine deeper serenity than during a treatment by Isaac Vidjrakou, an expert in holistic therapy. Your body and mind are brought back into perfect balance.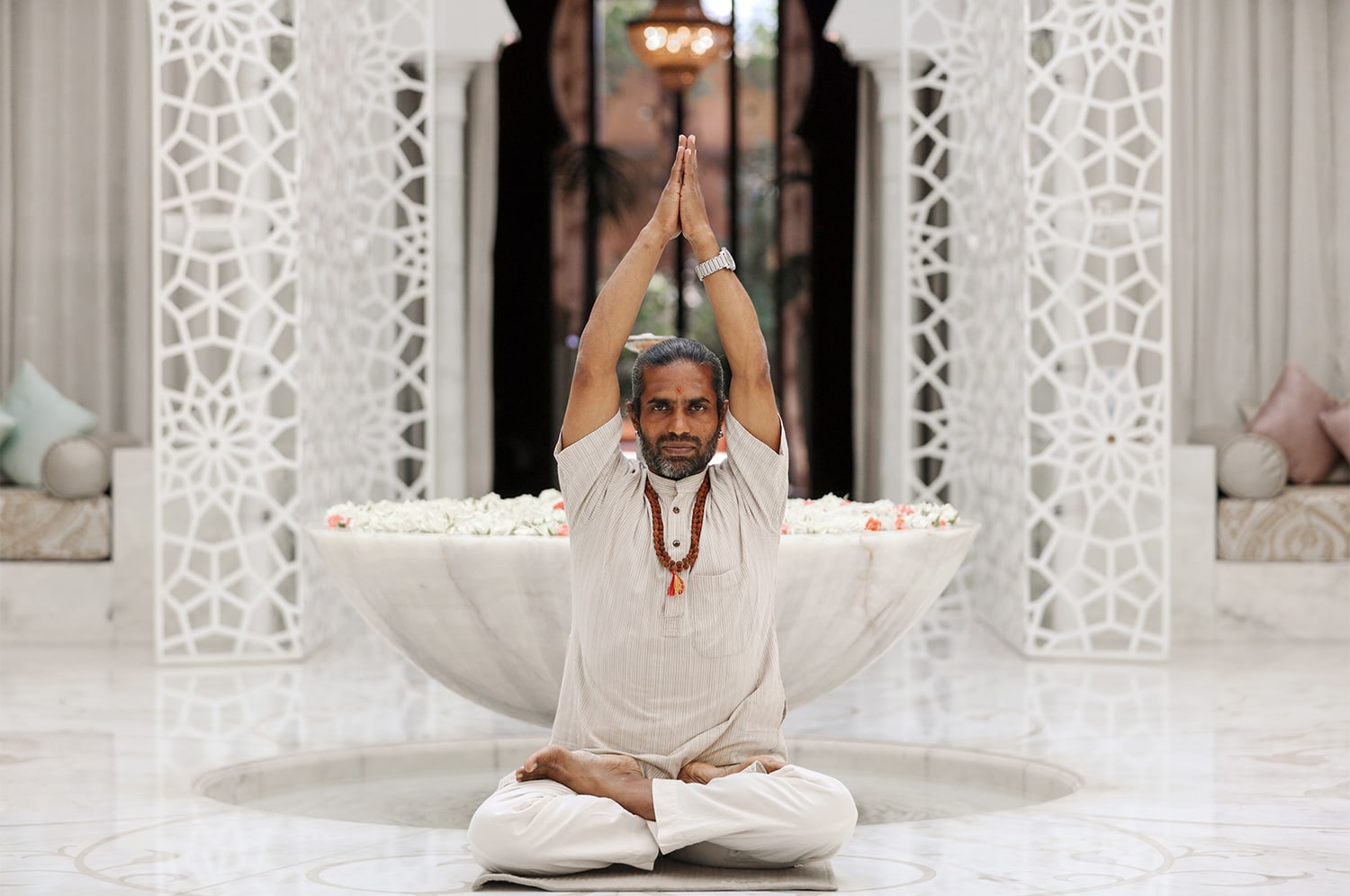 maître yogi de l'Himalaya à Marrakech

Krishna
A disciple of the great Himalayan gurus, Krishna, master yogi at the Spa Royal Mansour Marrakech, helps you to achieve inner peace through energy balance. A tailored therapeutic solution and personalised support.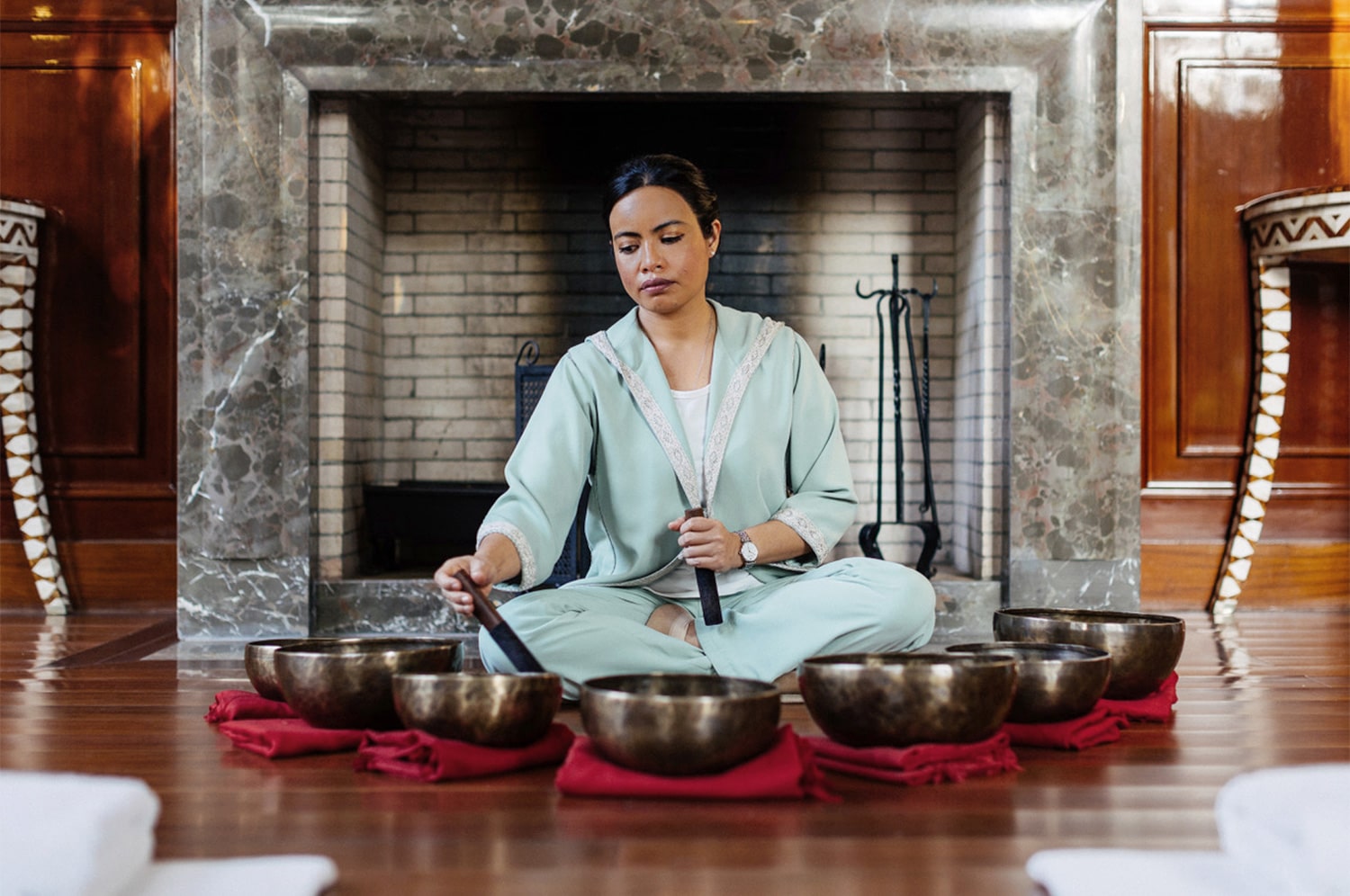 A certified expert and seasoned therapist at the Spa Royal Mansour Marrakech, Suthada Chaitip has a particular talent for holistic therapies. Thanks to the power of sound, vibration and touch, you'll rediscover a deep sense of well-being.