ARTISTIC WORKSHOPS

Create to reinvent yourself
Dive into an artistic workshop at the Royal Mansour Marrakech to bring out your most fascinating talents.During these workshops, you will explore the power of artistic expression as a way of self-exploration. Plastic arts, embroidery and modelling open the doors to a creative universe where deep emotions and inner transformations come together.
Art workshops in Marrakech for all your every need
The pleasures of creative art apply to everyone, regardless of age, expectations, or artistic abilities. Whether you are alone, with a partner, with your family, or with friends, you will experience a unique moment of freedom through artistic production and interaction with the artist-host. You only need to choose your artistic practice of preference to start the process of freeing your body and soul, to better yourself.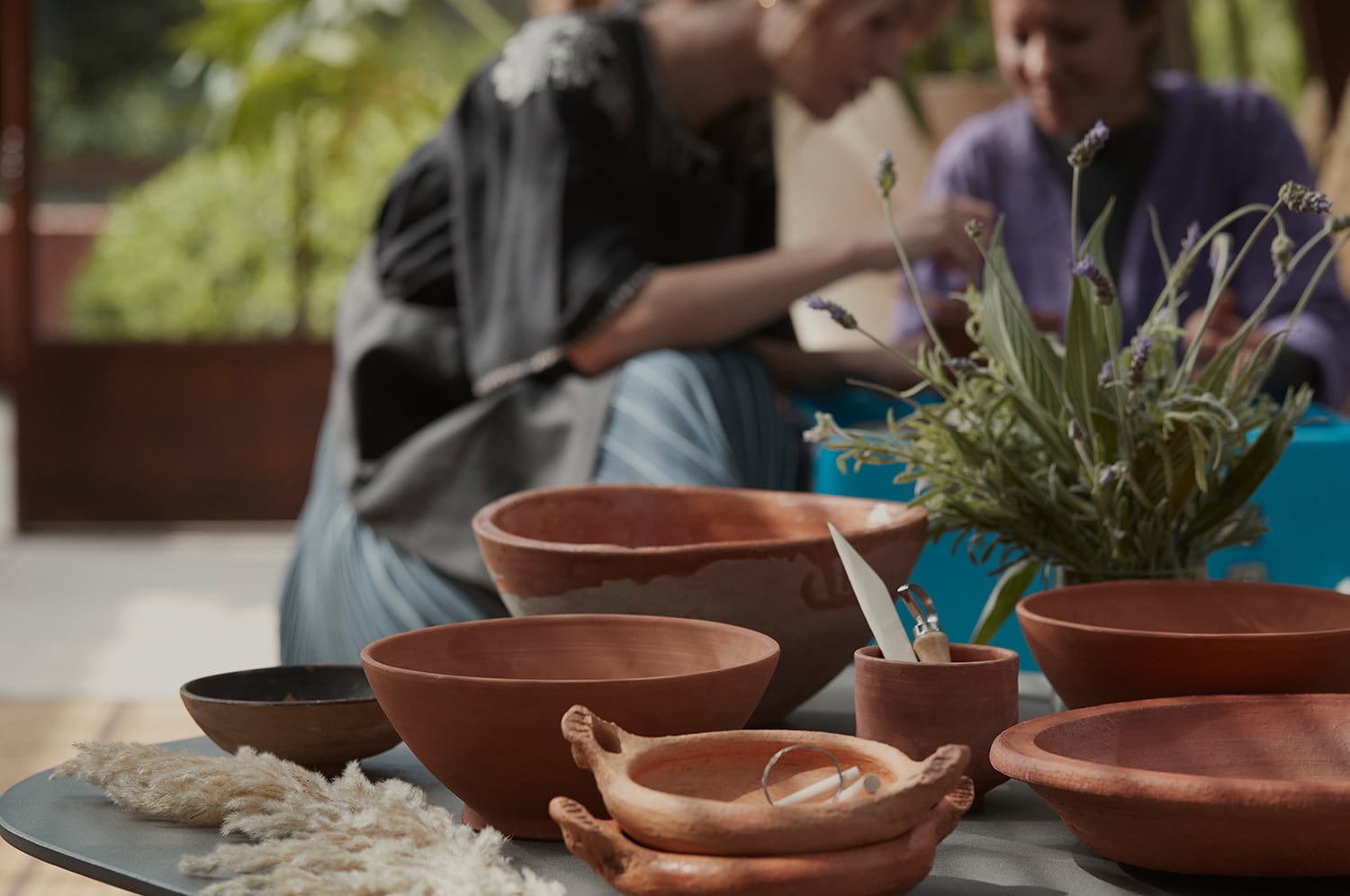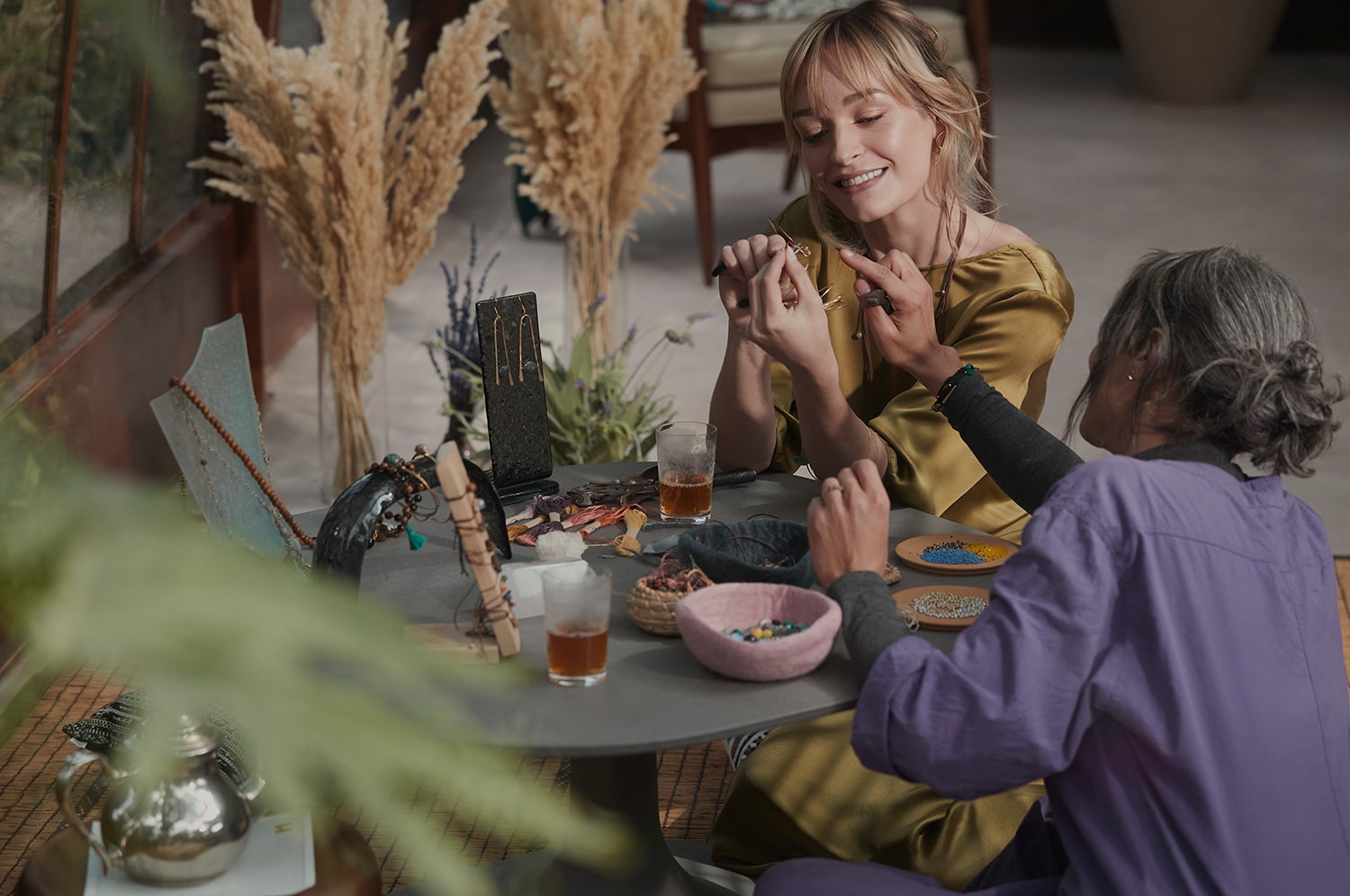 Handling clay, reconnecting with the earth, channelling your thoughts and rediscovering the intimacy of your inner self… That's what this artistic workshop is all about, creating decorative objects on the potter's wheel.
Embroidery, weaving, crochet, macramé objects and jewellery made from natural stones and minerals lend you their beauty during an artistic workshop that helps you find balance and reconnect with yourself.
Creative exploration enhanced by the magic of the setting and the art of detail
An experience like no other in the imperial city, the Royal Mansour Marrakech's artistic workshops are full of another kind of charm: the kindness and small touches that make all the difference. Under the guidance of a talented artist, you can indulge in a moment of inspiration, creation and exchange in the enchanting setting of the artist residence. Vibrant colours, delicate textures, captivating scents… All your senses come alive.
Other Signature workshops to discover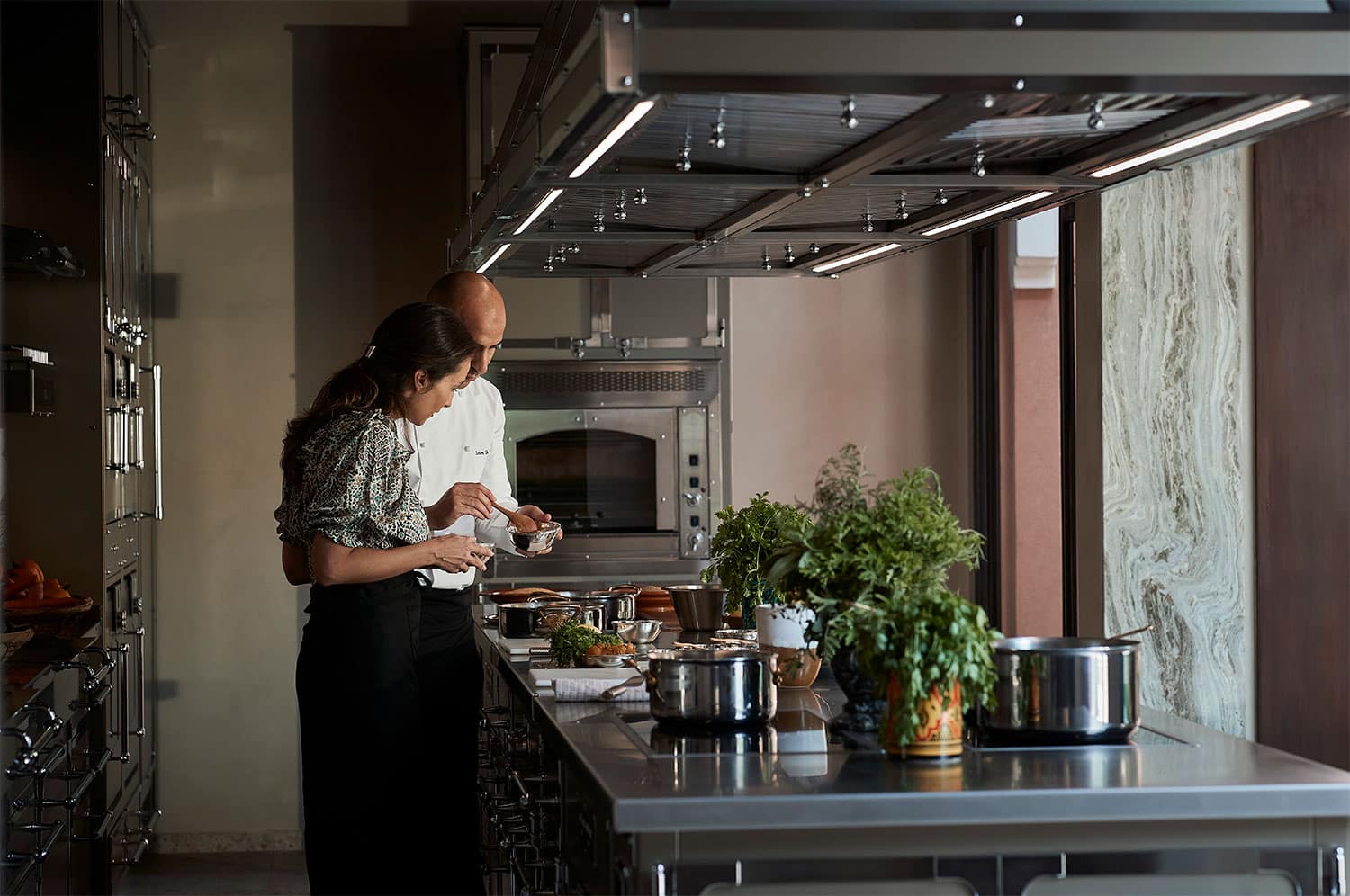 2H00 MAD 1500/PERS

Cooking workshops: culinary immersions in the heart of Marrakech
Combining tips from great chefs and mouth-watering creations, our culinary immersions introduce you to the rare and subtle art of Moroccan and Italian cuisine. All your senses will be captivated.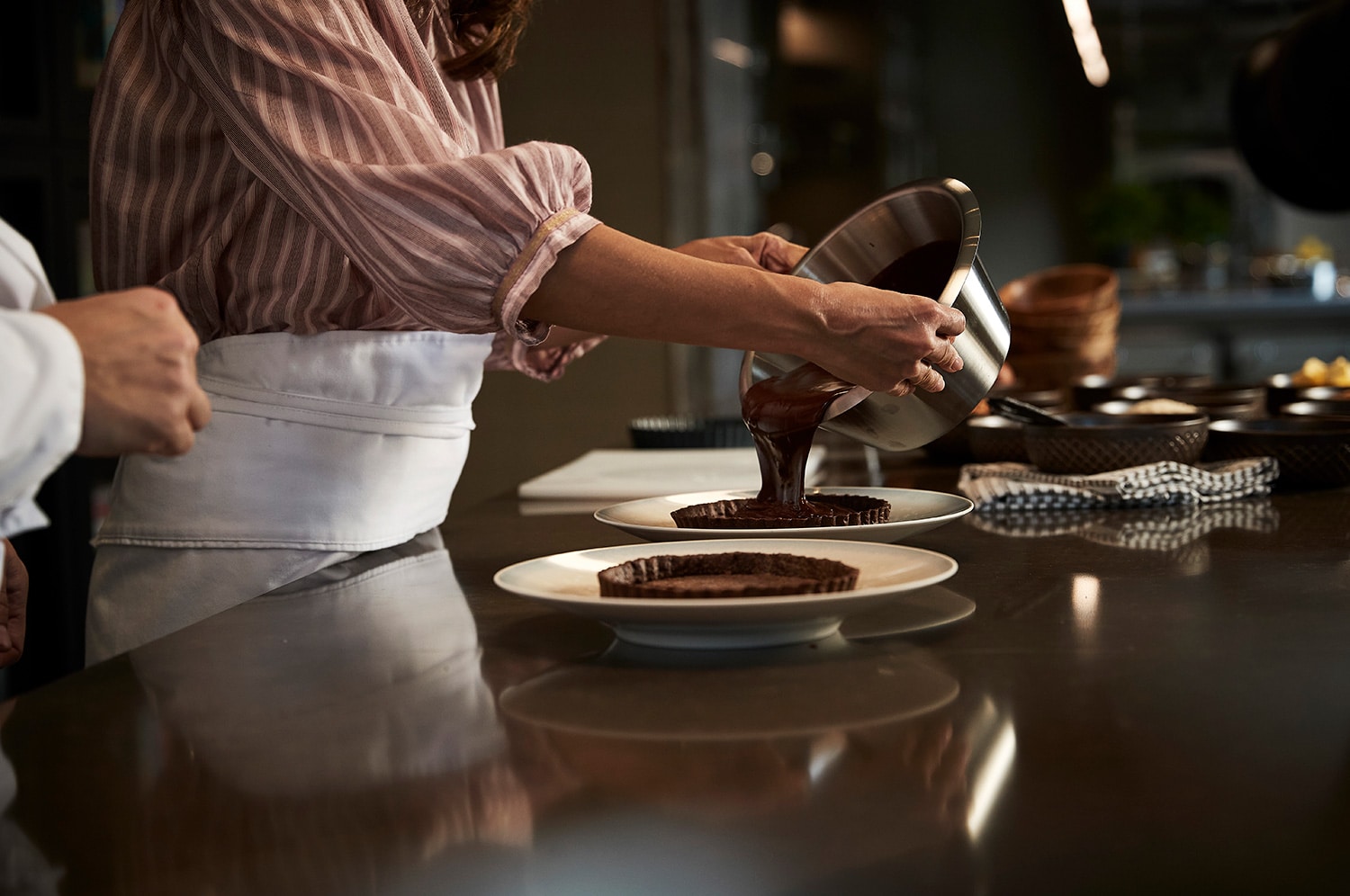 2H00 MAD 1500/PERS

Patisserie workshops: the sweet arts palace-style
Open the door to a pastry-making class in the Royal Mansour Marrakech kitchens and enjoy a unique moment of savoir-faire allowing you to transform sweet and gourmet creations into masterpieces.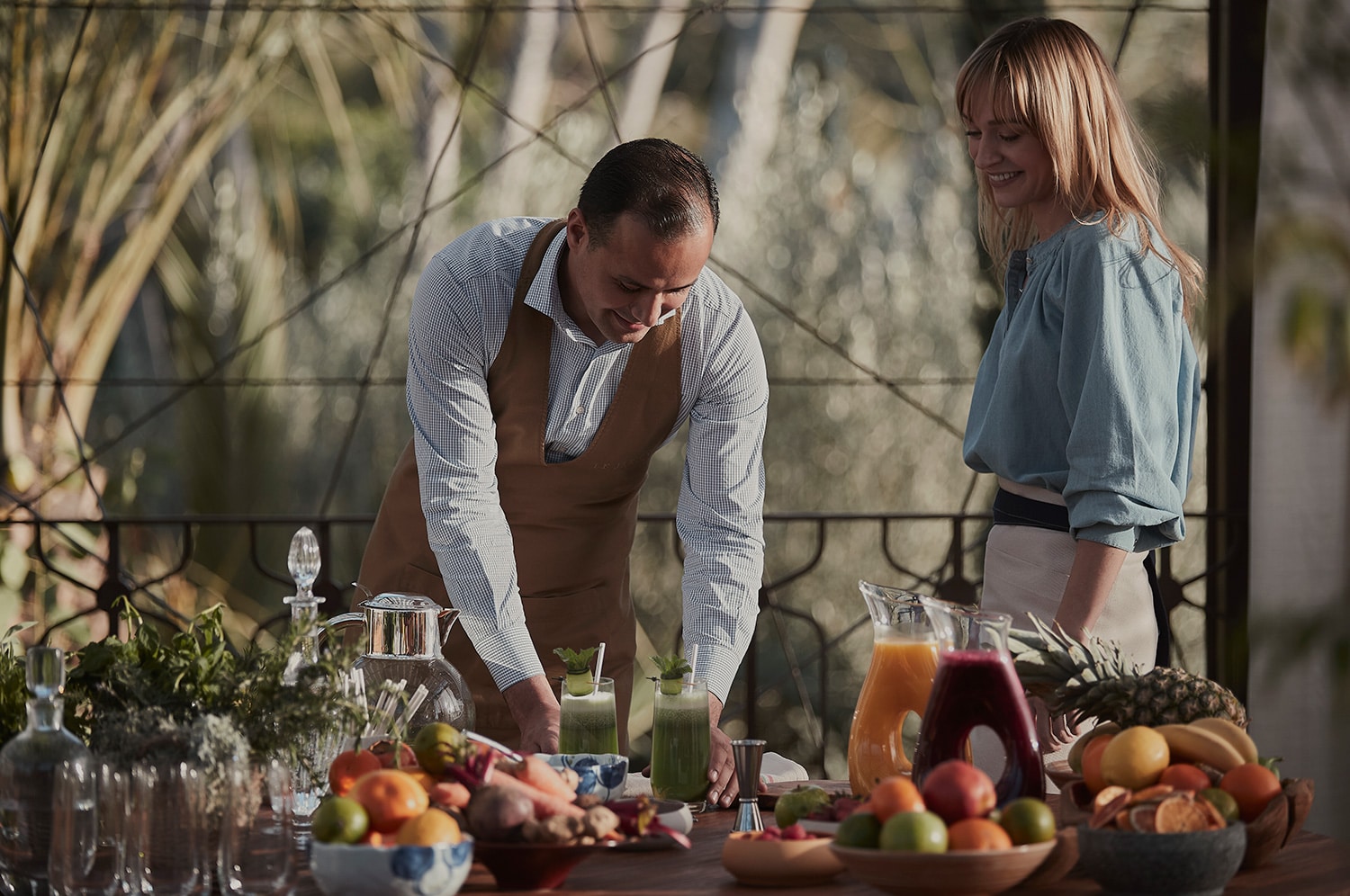 1H00 MAD 1000/PERS

Mixology workshops: the art of heavenly blends
Learn the art of divine concoctions from our our skilled mixologists. Detox juices, vitamin-filled cocktails and wellness infusions welcome you to a world of incredible flavours and delightful smells.