PATISSERIE WORKSHOPS:

The delicate art of pastry-making
An experience infused with delicacy and softness awaits you in the most beautiful of settings. The Royal Mansour Marrakech cooking school opens its doors to you for a gourmet immersion in the heart of the Ochre City. Spend a patisserie workshop exploring the codes of gourmet cuisine and learning new, avant-garde pastry-making techniques.
A different kind of patisserie workshops in Marrakech
Chocolate enthusiasts, patisserie connoisseurs and foodies looking for new experiences, there's a workshop to suit every desire. In a friendly atmosphere, our pastry chefs are delighted to share their knowledge with you. Taste, texture, and gustatory pleasures await you. Every bite in your sweet creations, at the palace and at home, will fill you with joy.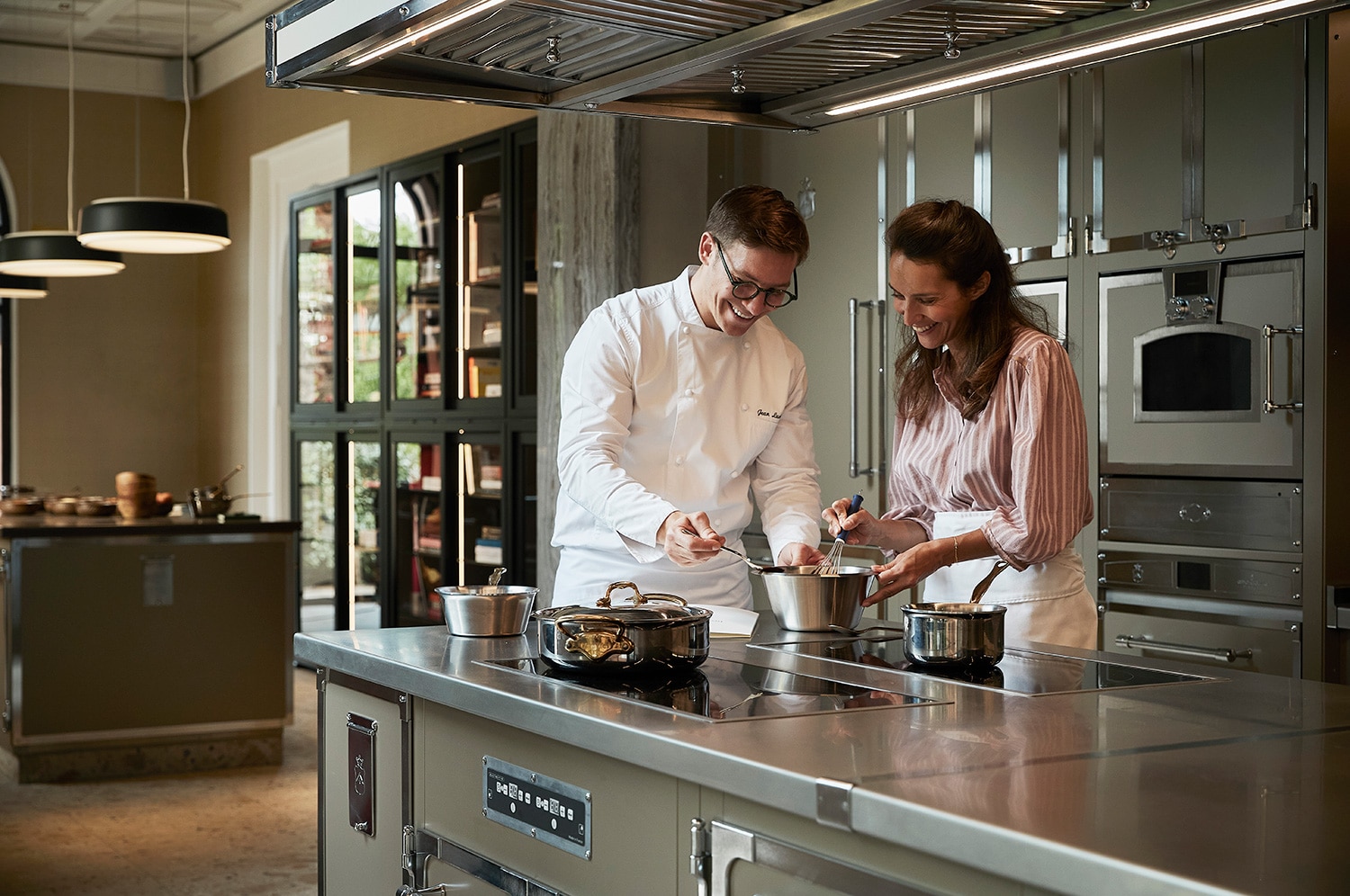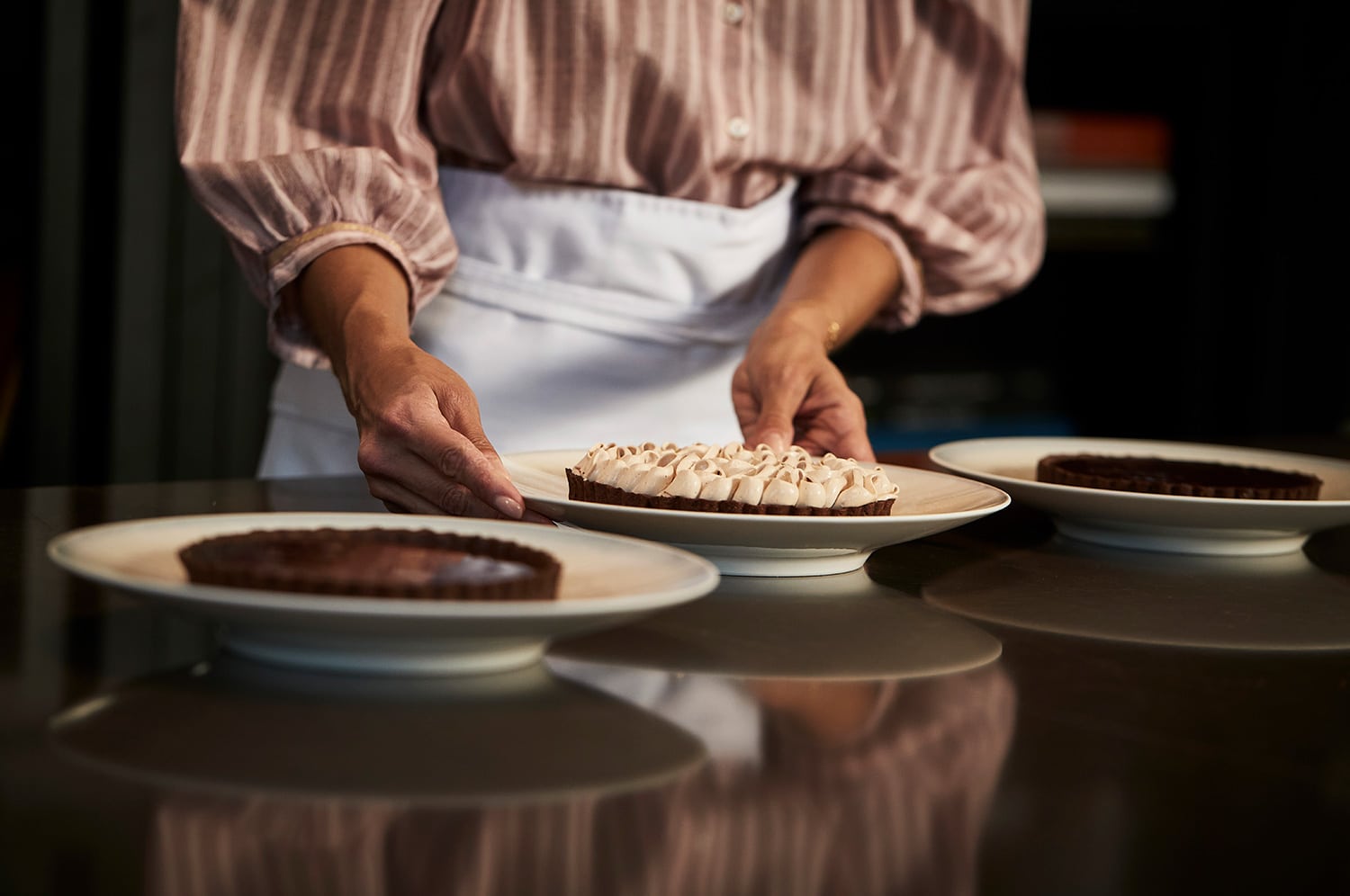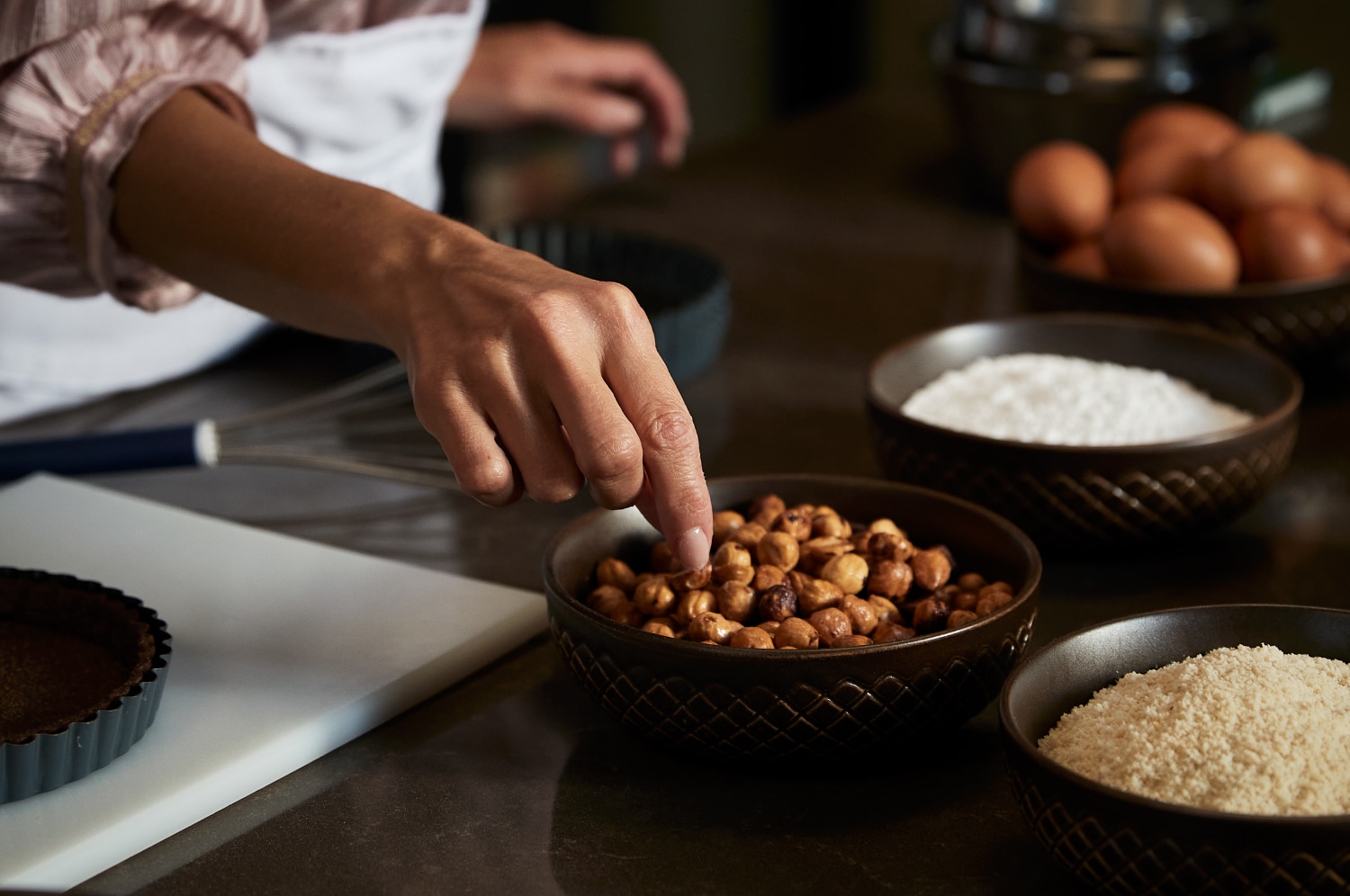 Sweet elegance French style
Under the expert guidance of our pastry chefs, learn how to make one of the greatest French pastry classics: the famous profiteroles! A hands-on class to successfully make the choux pastry dough, assemble the choux and prepare the vanilla ice cream, all topped with a creamy homemade chocolate sauce.
In this workshop dedicated to the famous chocolate tart, you will be guided in the preparation of a delicious cocoa pastry, an irresistible feuillantine crisp and a creamy dark chocolate ganache. Topped off with a delicate hazelnut whipped cream, this gourmet masterpiece is a treat for the taste buds.
Gourmet delight in textures
Uncover the recipe that makes the Royal Mansour's cookies simply irresistible. In this pastry class, you will learn how to make these biscuits, with a crunchy shell and a and soft heart. Enhanced with milk chocolate chips and caramelized almonds, these gourmet cookies offer a promise of unparalleled indulgence, perfect for children and adults alike.
A gourmet immersion sprinkled with the ultimate Royal Mansour touch
The Royal Mansour Marrakech's reputation for hospitality and service will add even more magic to your initiation. It embodies the spirit of luxury that we claim and share with our guests for a day and for ever. Our Signature Workshops in Marrakech offer you the chance to share experiences, enjoy the palace from the inside out and take home fond memories!
Other Signature workshops to discover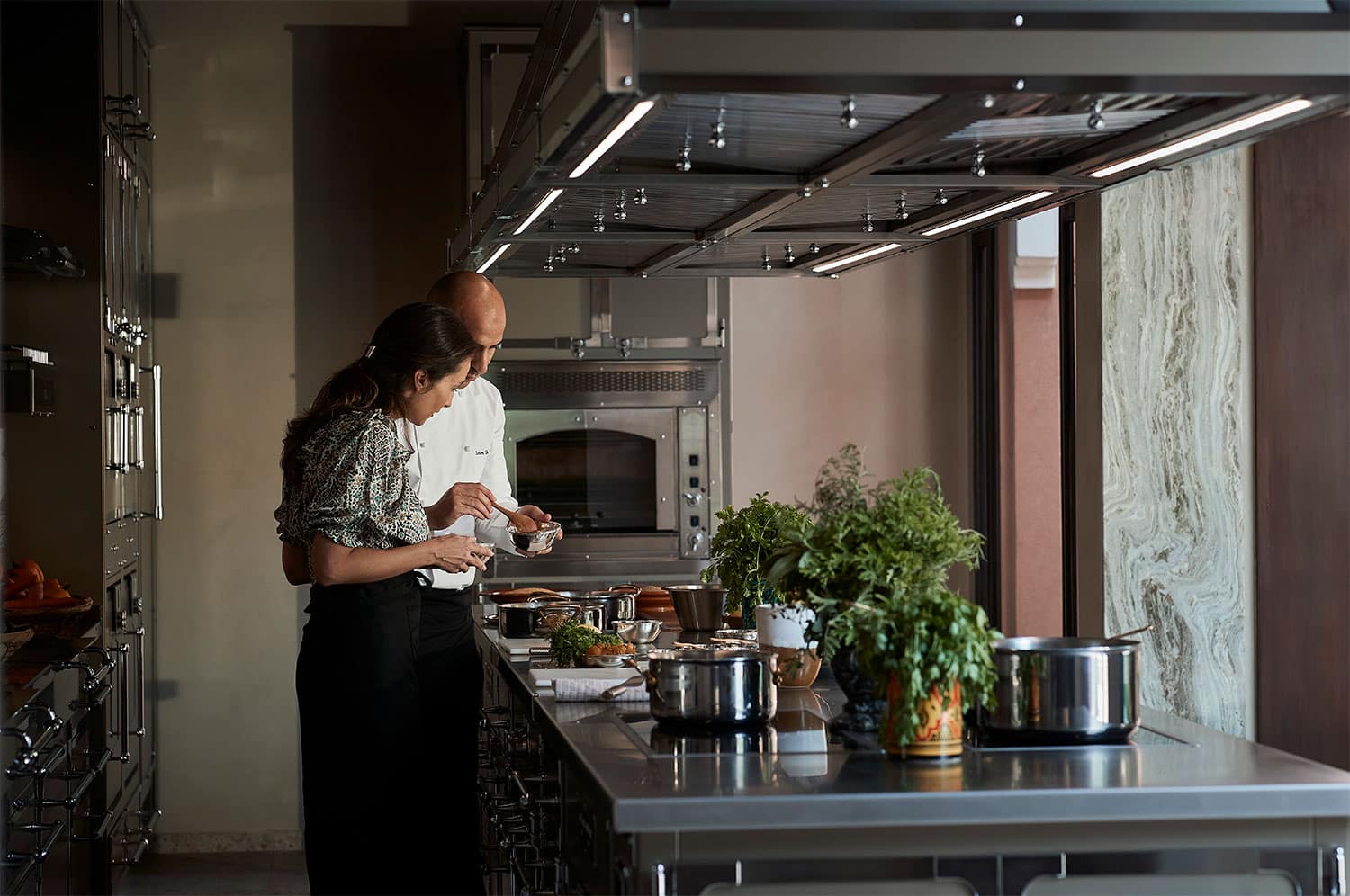 2H00 MAD 1500/PERS

Cooking workshops: culinary immersions in the heart of Marrakech
Combining tips from great chefs and mouth-watering creations, our culinary immersions introduce you to the rare and subtle art of Moroccan and Italian cuisine. All your senses will be captivated.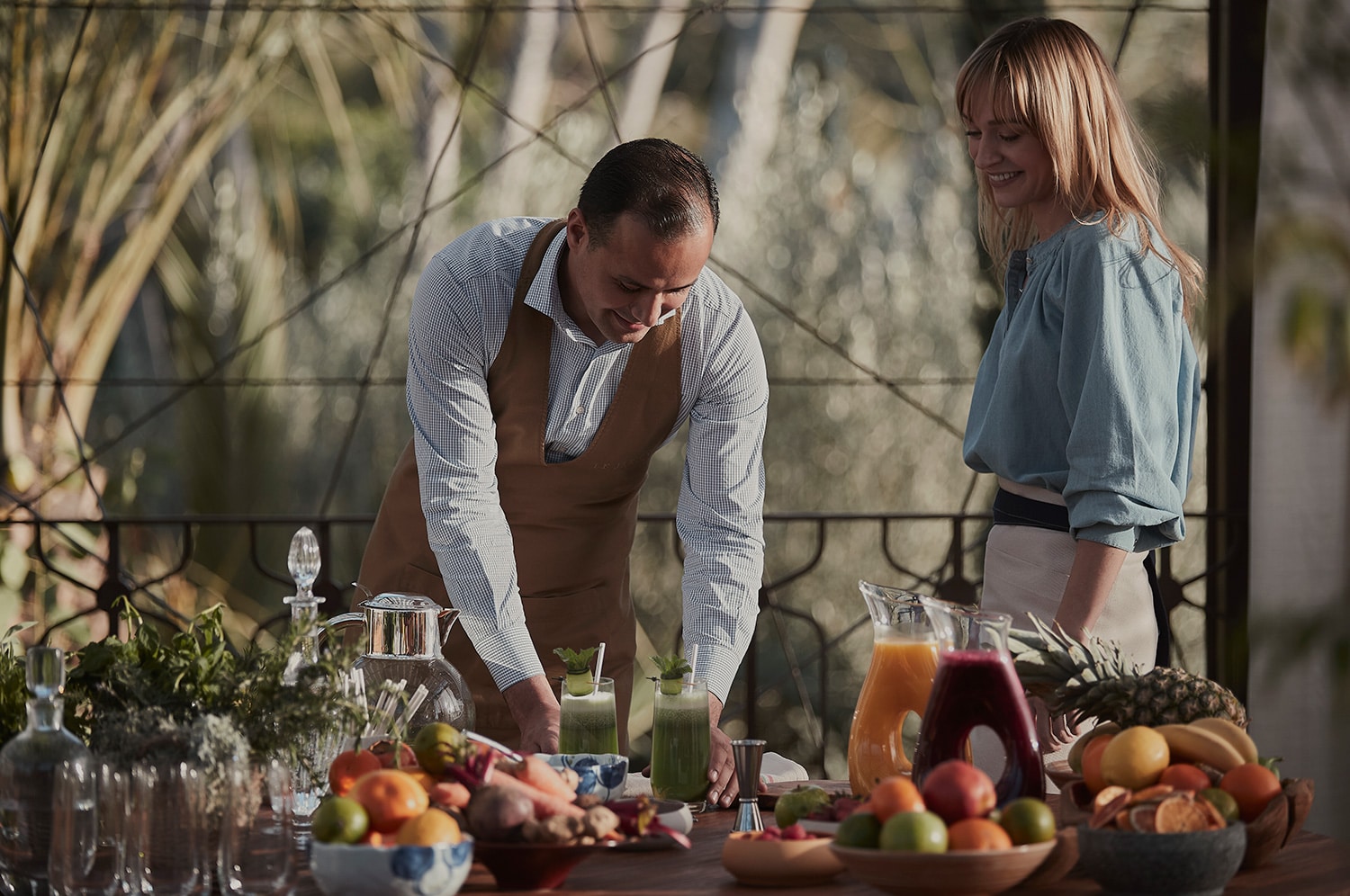 1H00 MAD 1000/PERS

Mixology workshops: the art of heavenly blends
Learn the art of divine concoctions from our our skilled mixologists. Detox juices, vitamin-filled cocktails and wellness infusions welcome you to a world of incredible flavours and delightful smells.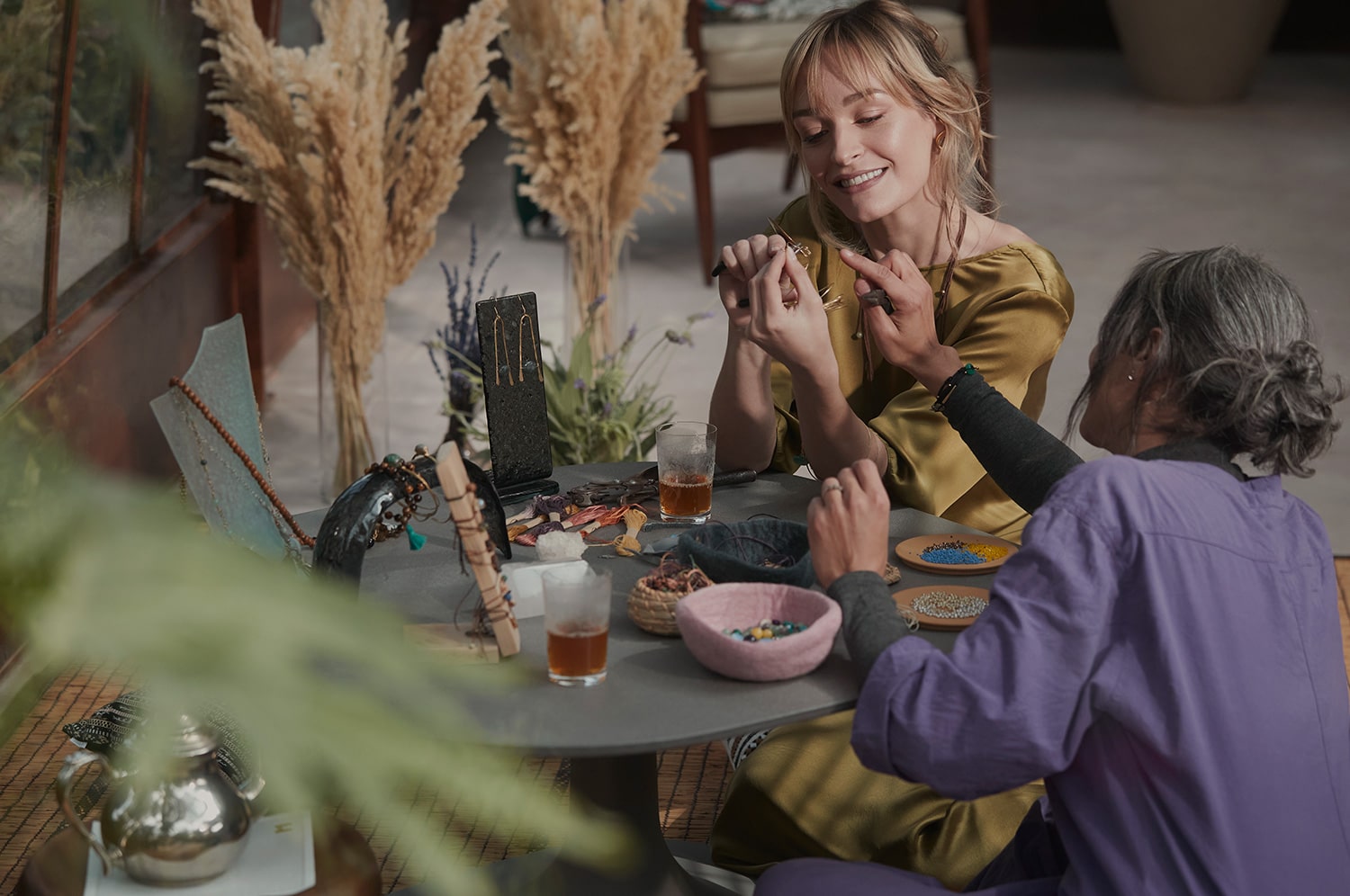 1H30 MAD 2000/PERS

Artistic workshops: the power of creative expression
Indulge in our workshops in plastic arts, self-expression, painting and modelling. Colours, movements, textures and gestures will give your soul a breath of fresh air.