MIXOLOGY WORKSHOPS :

The art of divine combinations
Dive into the fascinating universe of concoctions with Royal Mansour Marrakech mixology workshops. Here, you will learn to balance the flavours and explore new emulsions – secrets known only by professionals. Measure, shake, pour, and enjoy. Detox juices, vitamin-filled blends, and wellness infusions await to surprise your guests.
A mixology workshop to satisfy everybody's desires
Are you a lover of refined beverages and balanced elixirs or an amateur on a quest to find the most delicious flavours? Get ready to take part in an unforgettable mixology workshop. Whether you would like to deepen your knowledge of the art of mixology, learn from scratch, or harness your ability to create homemade infusions, the Royal Mansour Marrakech has the workshop for you. Just follow the bitter tastes, the fruity notes, and the smooth textures.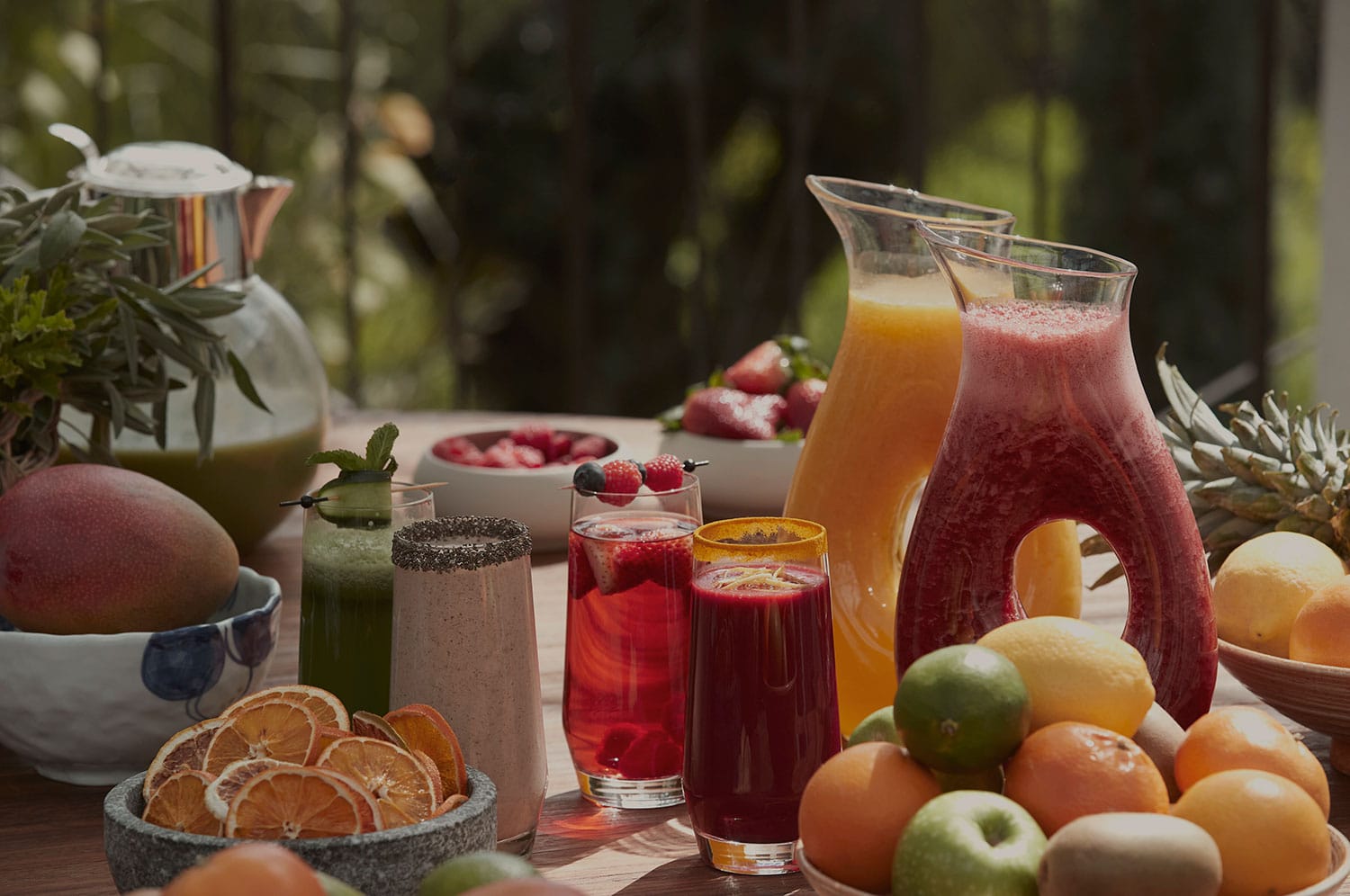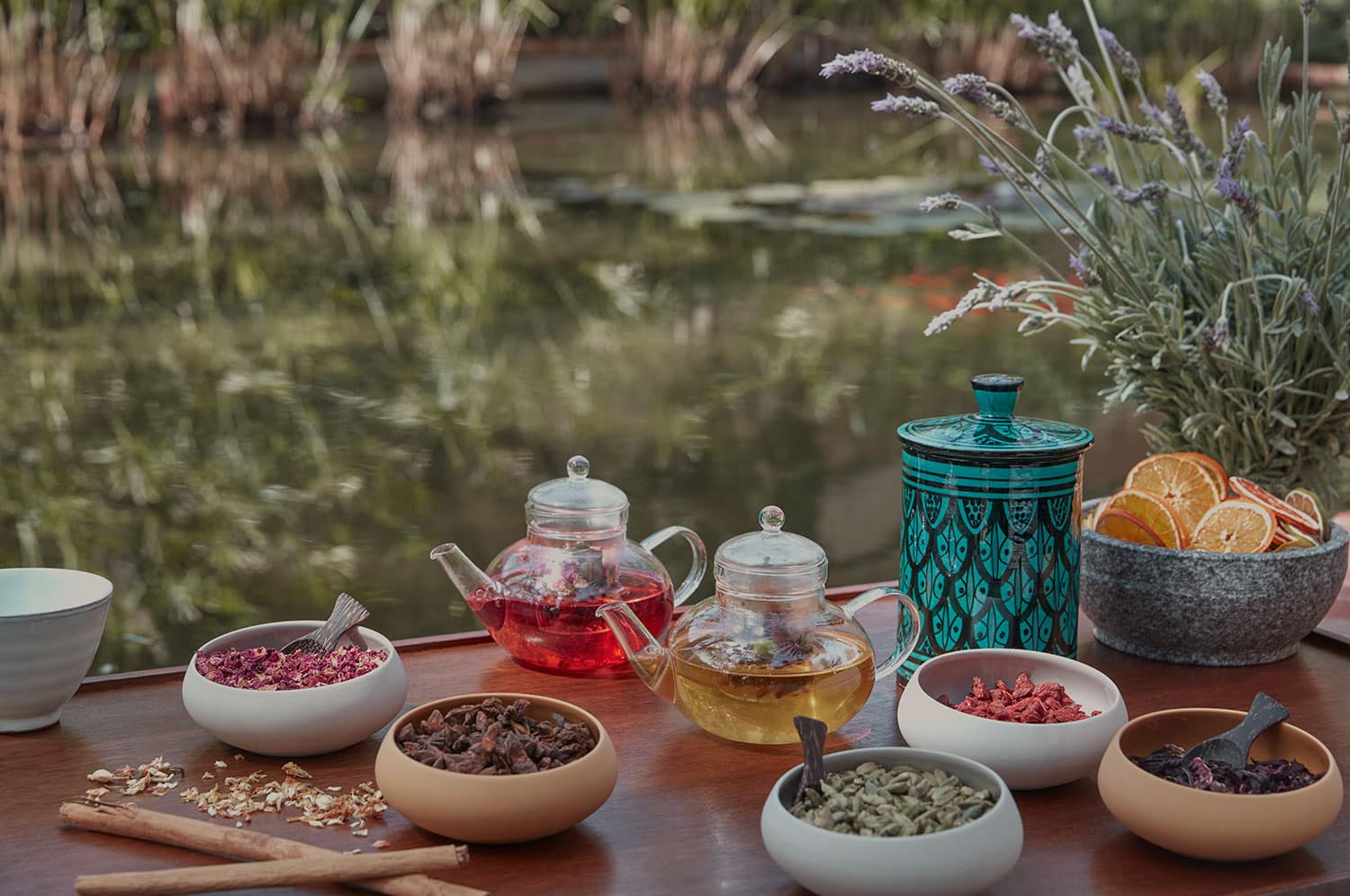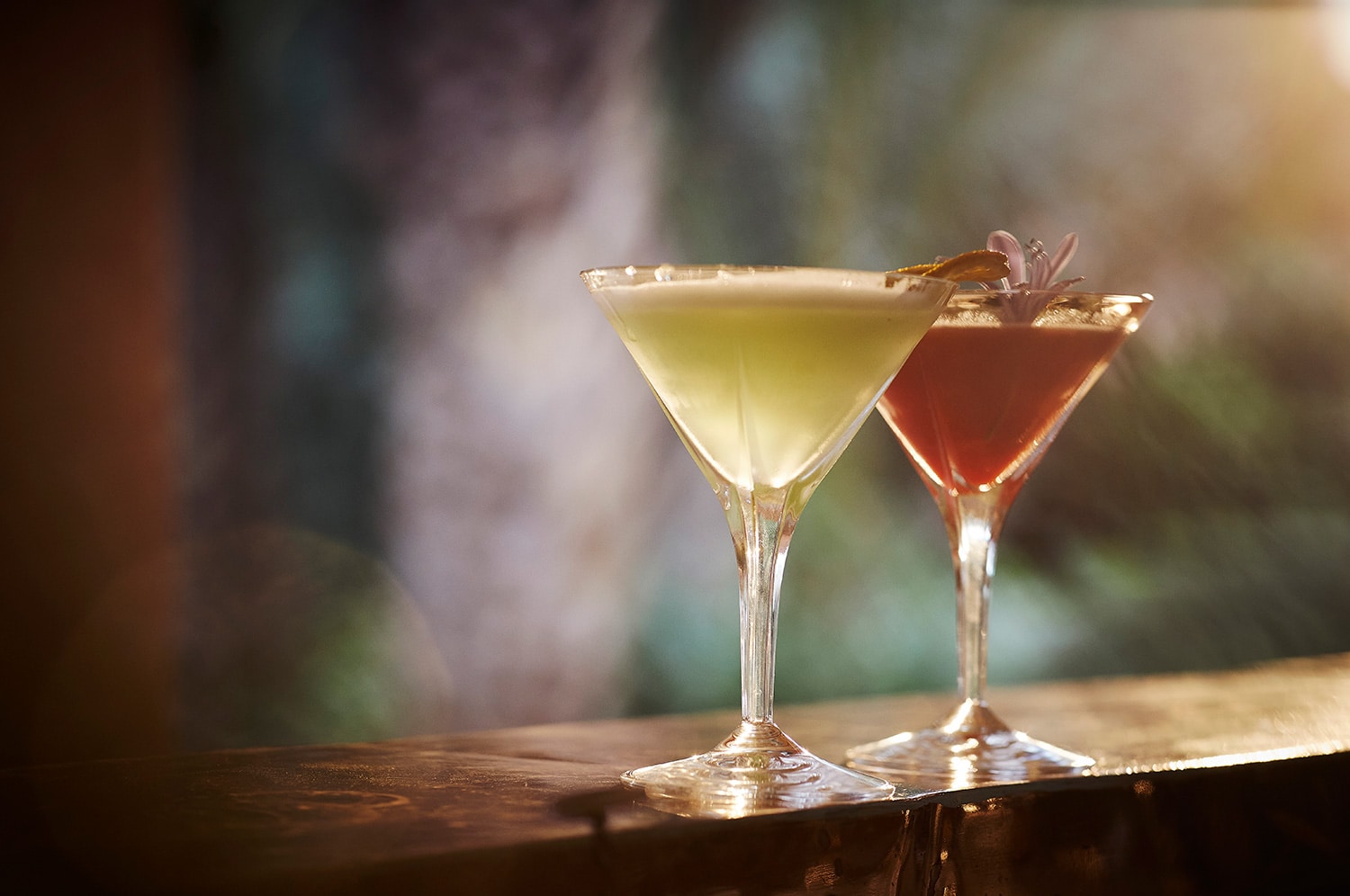 Learn how to use fruits and vegetables, balance flavours, and measure ingredients… This mixology workshop, run by our master mixologists, unveils how to create of the best cocktails and fresh juices.
A journey to discover the art of herbal concoctions at Royal Mansour Marrakech. The perfect class to prepare and savour decoctions rich in detoxifying virtues, to embrace olfactory pleasure and sensorial wellbeing.
Invest in the benefits of medicinal plants, fruit peel, spices, and wildflowers and learn the mysterious and delicate art of phytotherapy from our knowledgeable mixologists… Only at the Royal Mansour Marrakech.
An introduction to mixology raised to the level of art
Introduced by our passionate head barman, mixology classes at the Royal Mansour Marrakech give you a taste of the art of hosting and the little attentions that make all the difference. Following a warm and friendly moment, you are fully prepared to shine by making your own original concoctions at home. A unique experience that will leave you with unforgettable memories of Marrakech.
Other Signature workshops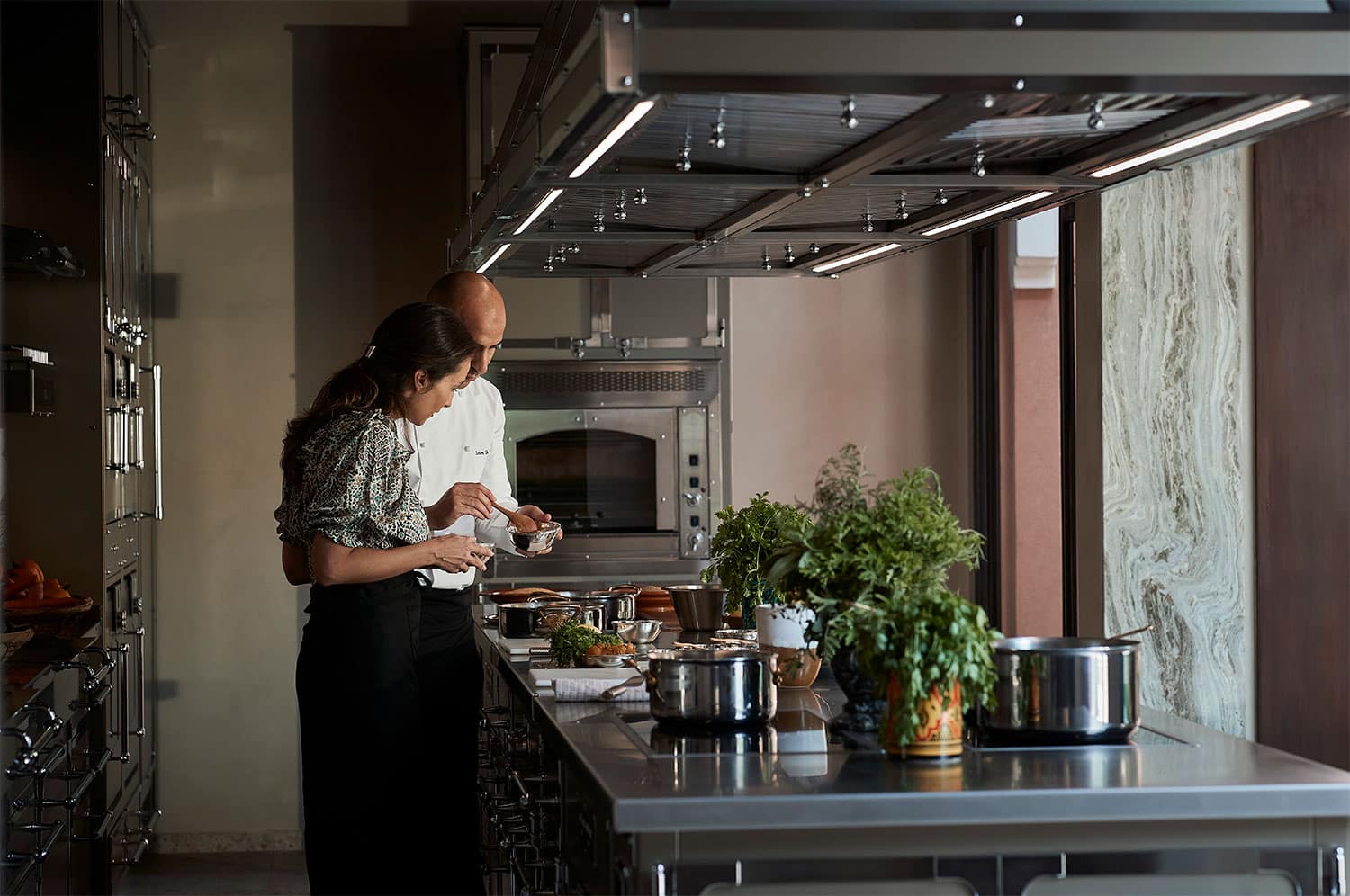 2H00 MAD 1500/PERS

Cooking workshops: culinary immersions in the heart of Marrakech
Combining tips from great chefs and mouth-watering creations, our culinary immersions introduce you to the rare and subtle art of Moroccan and Italian cuisine. All your senses will be captivated.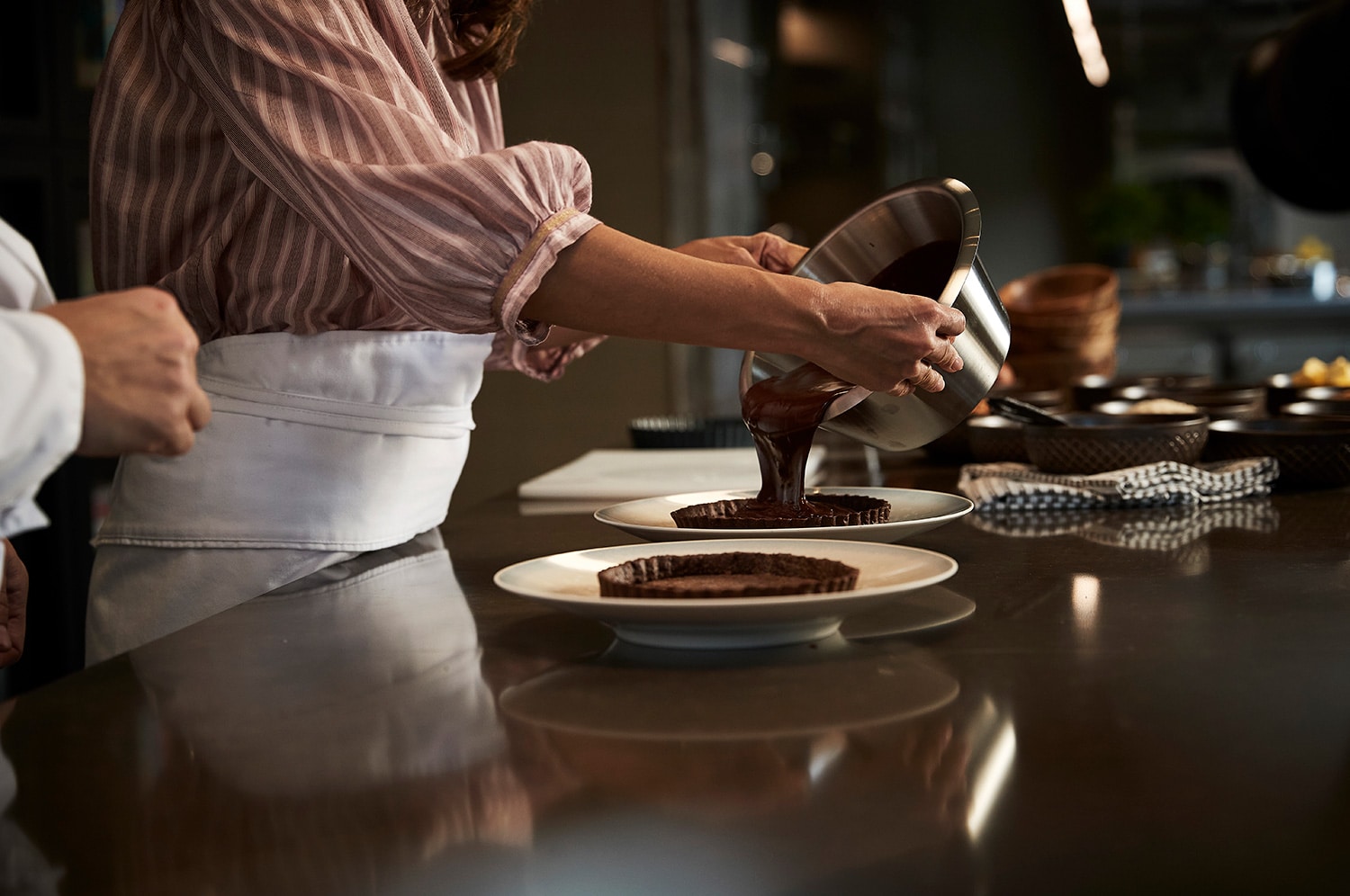 2H00 MAD 1500/PERS

Patisserie workshops: the sweet arts palace-style
Open the door to a pastry-making class in the Royal Mansour Marrakech kitchens and enjoy a unique moment of savoir-faire allowing you to transform sweet and gourmet creations into masterpieces.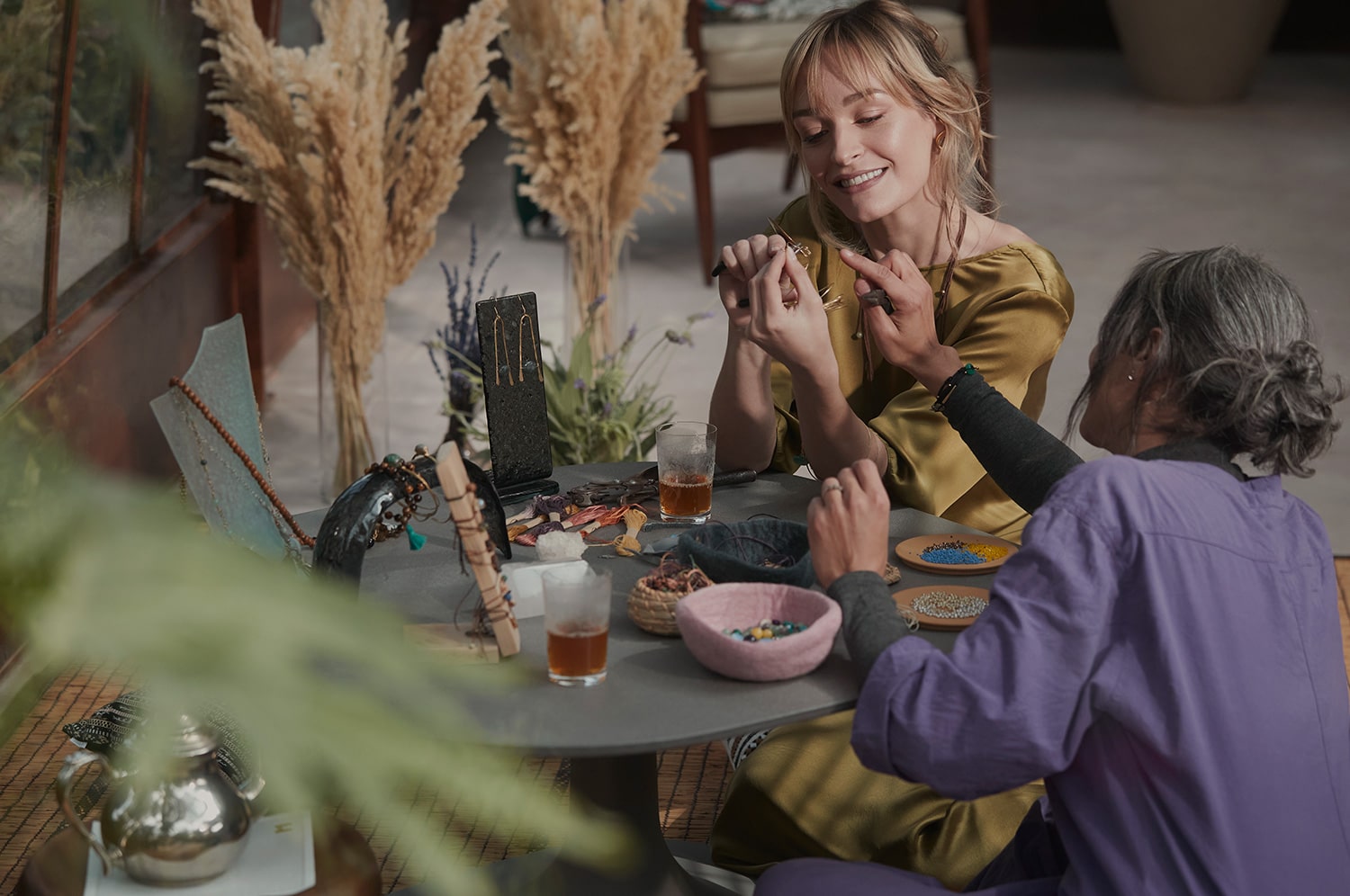 1H30 MAD 2000/PERS

Artistic workshops: the power of creative expression
Indulge in our workshops in plastic arts, self-expression, painting and modelling. Colours, movements, textures and gestures will give your soul a breath of fresh air.