La Grande Brasserie

The bastion of French cuisine in Marrakech
New concept, new flavours. The Royal Mansour Marrakech's French restaurant reinvents itself to surprise you even more with unique culinary experiences. And it's under the aegis of multi-starred chef Hélène Darroze that the palace's French table, La Grande Brasserie, sparkles. Residents and visitors alike are instantly drawn to this vibrant place, where the passion for taste and sharing becomes an art de vivre.
Behind the new French brasserie in Marrakech, a grand idea of sharing
Generous cuisine, theatrical ballet of service, passionate chefs and a friendly atmosphere set La Grande Brasserie of the Royal Mansour Marrakech apart perfectly. Everything, in the smallest detail, is part of a culinary theatrical performance in which you are both the spectator and the hero. There's no better place to enjoy the pleasure of meeting, getting together or gathering in the heart of the red city.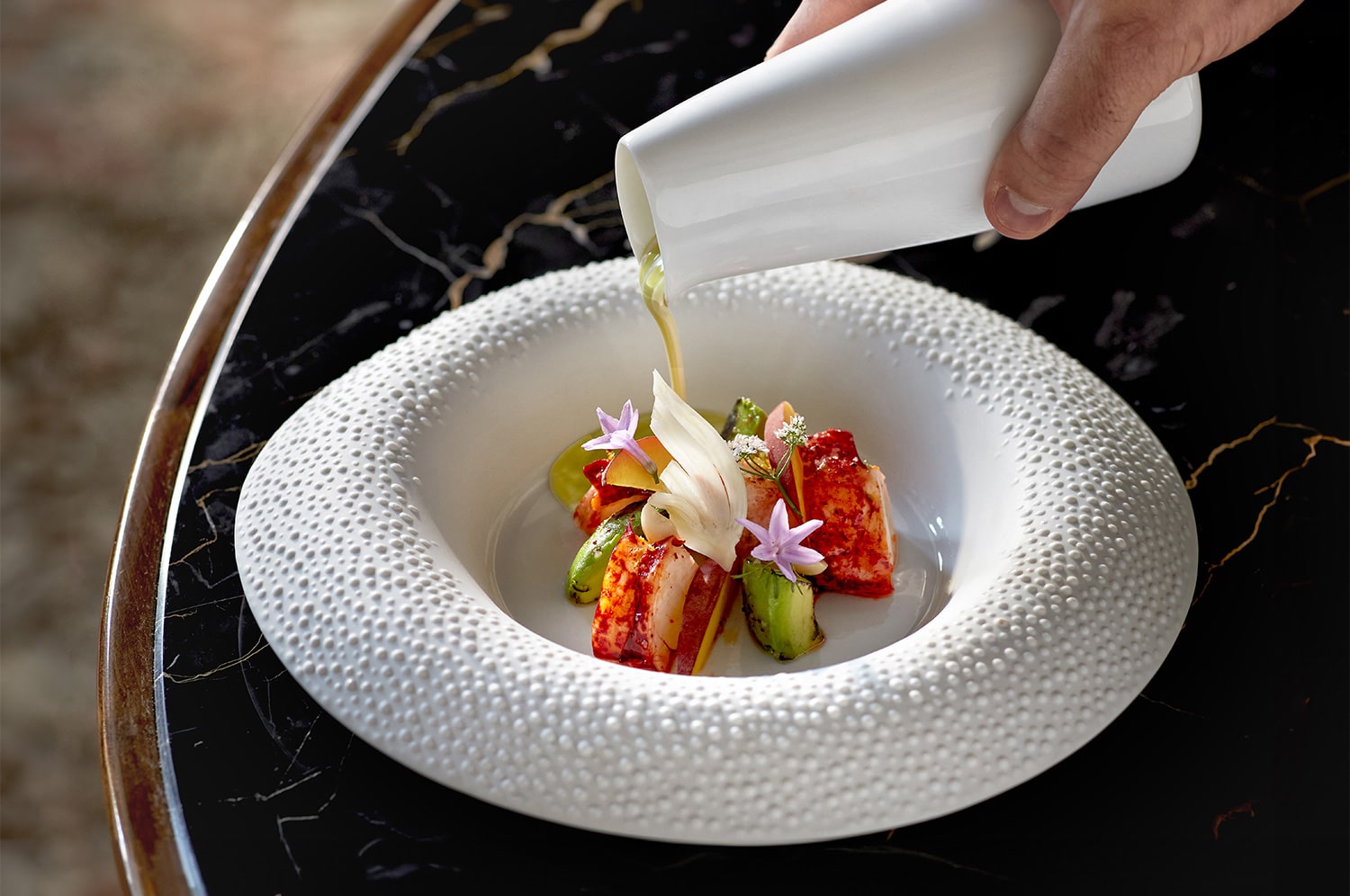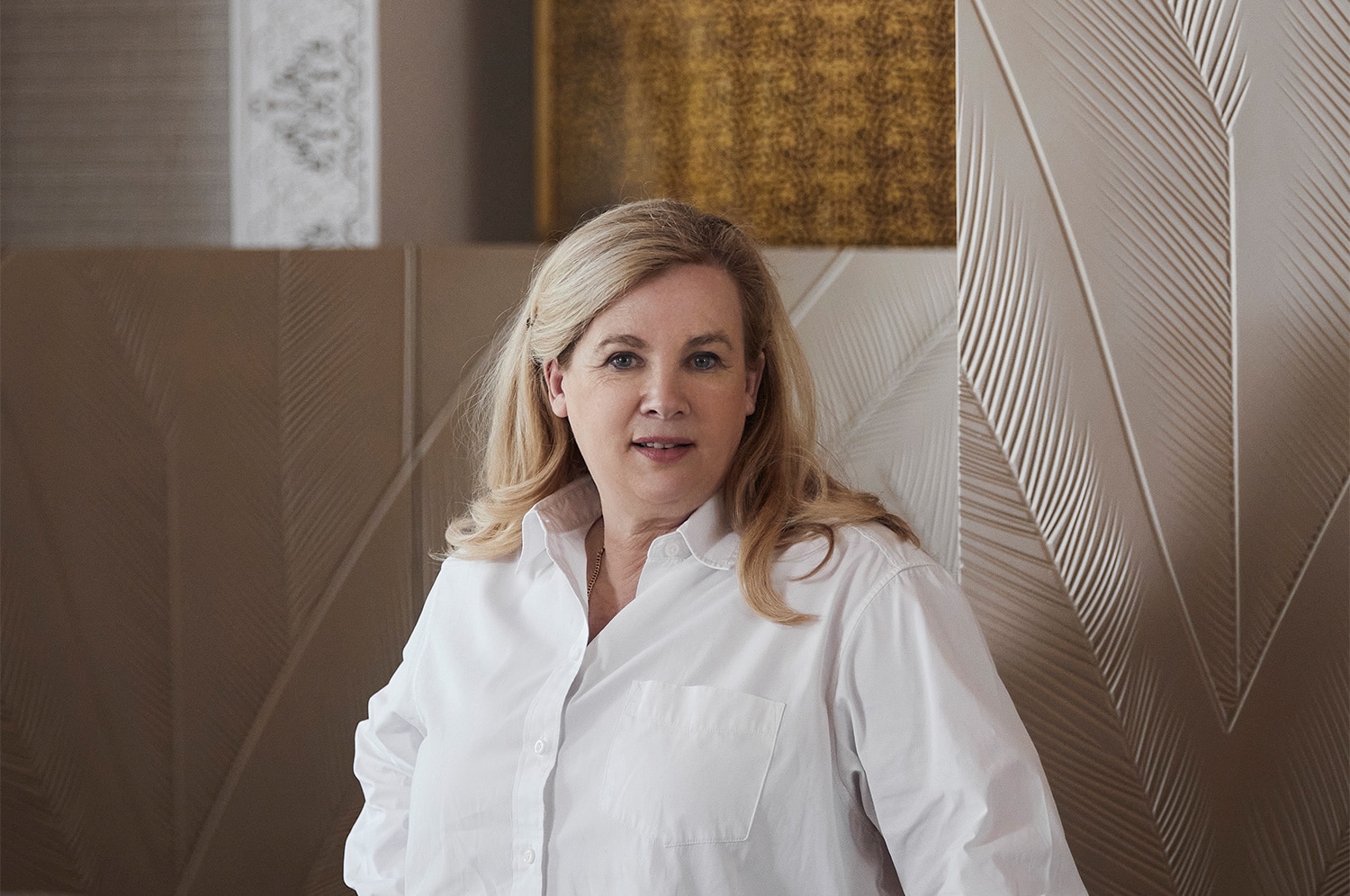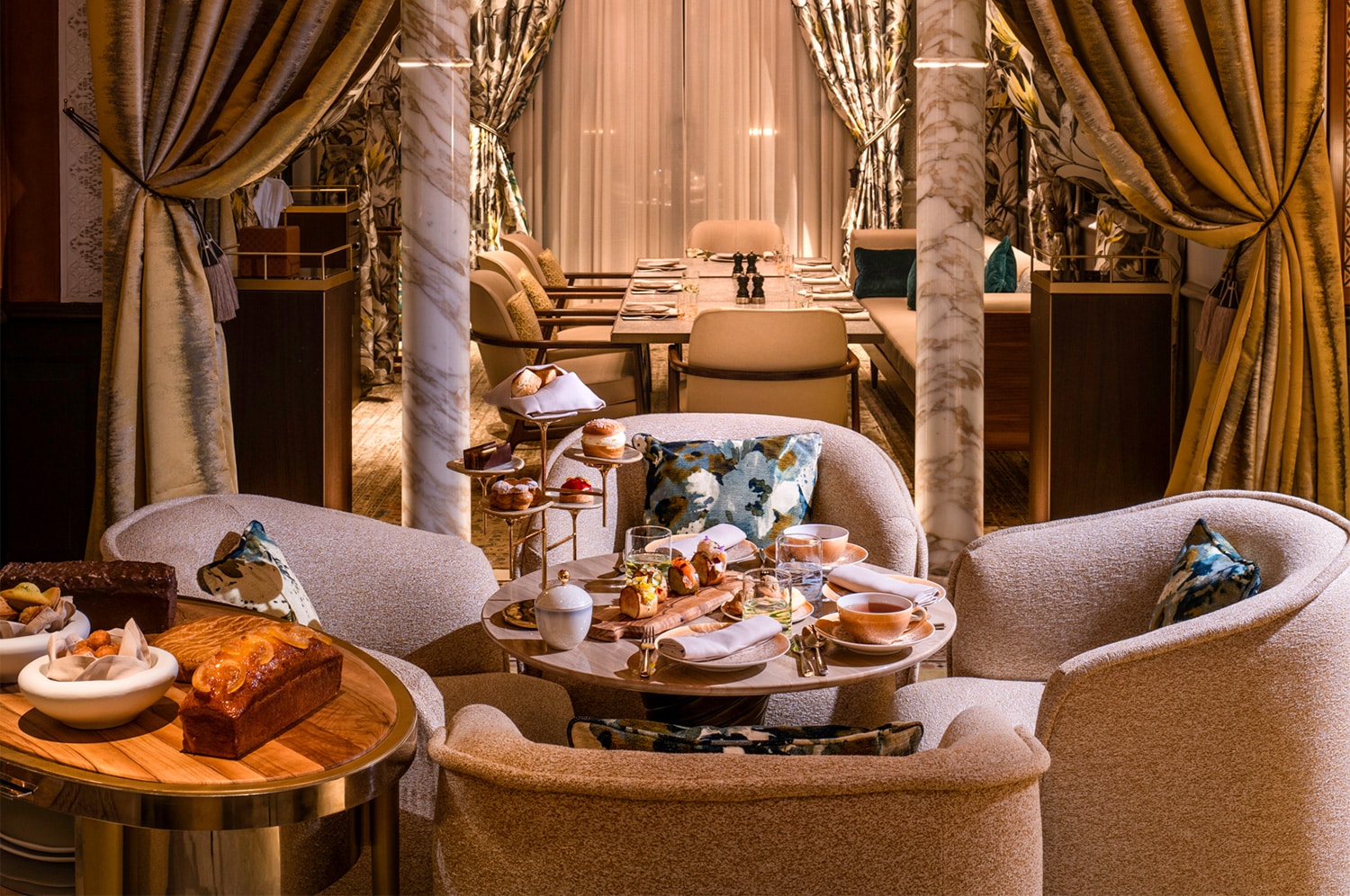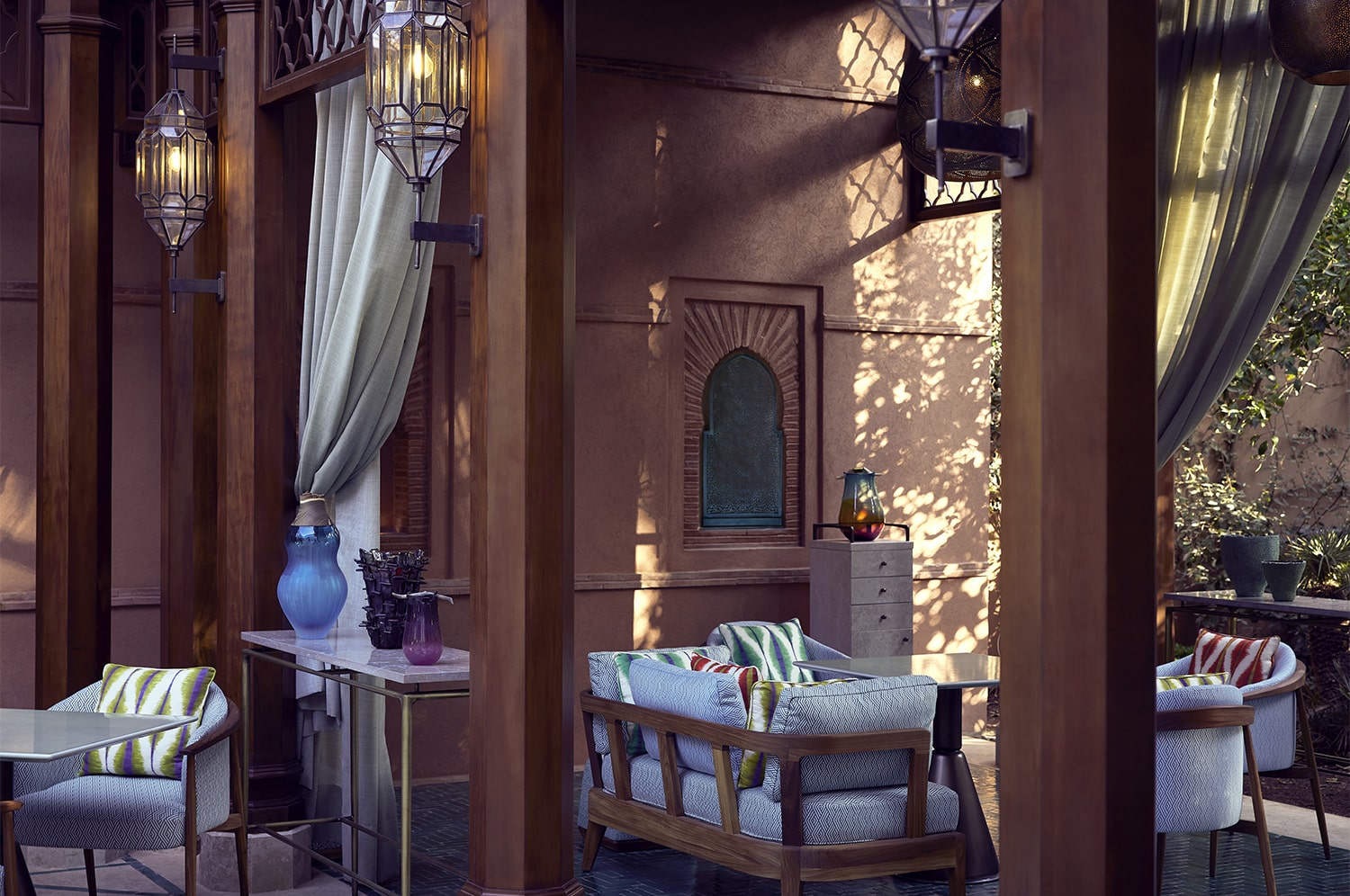 An authentic cuisine full of emotion
The French culinary tradition is celebrated in the menus designed by Hélène Darroze, using carefully selected local products. Seafood platters and Signature dishes are among the menu must-tries. Profiteroles and mille-feuilles make your taste buds tingle. The foundations are in place to create emotion.
Hélène Darroze, star collector
With La Grande Brasserie, the new French restaurant in the ochre city, the world's best female chef orchestrates her first restaurant in Africa. What better location than the Royal Mansour Marrakech to express the values of sincerity, authenticity and respect that drive the cheffe cuisinière from South-West France?
Divine flavours in a sublime setting
The new bastion of French cuisine in Marrakech invites you to enjoy its opulent, majestic decor. French-style service, in-room carving, flambéing, scaling bench, bread trolley and signature crockery take you back to the spirit of the great Parisian brasseries. It's the perfect setting for your festive get-togethers.
The brasserie of all your desires
Enjoy lunch on the sunny terrace. Satisfy a hunger at teatime. Share a meal at the sommelier's table. From breakfast to dinner, everyone can design their own French dining experience. There is always a setting, an atmosphere, an opportunity to treat yourself.
Gourmet stopover

Le Poulet du dimanche: the Sunday rendezvous in Marrakech
One of the must-try French traditions of Sundays' lunch, Le poulet du dimanche (Sunday chicken) is a nod to the chef's childhood memories. A real 'Madeleine de Proust' for Hélène Darroze, this Sunday lunchtime institution awakens a taste for simple emotions and subtle flavours. Poultry pie with foie gras confit and brioche chicken answer the call for a Sunday celebration in the spirit of the great palaces.
The other charm of the Royal Mansour Marrakech's French restaurant
True to the palace's legendary philosophy, La Grande Brasserie is committed to enhancing your experience. Excellence is embodied in the details that our talented staff are constantly nurturing. Cooks, pastry chefs, waiters, kitchen assistants or head waiters: all are committed to offering you that extra touch of soul that makes every visit to Marrakech's best French restaurant a rare experience.
Other culinary experiences to discover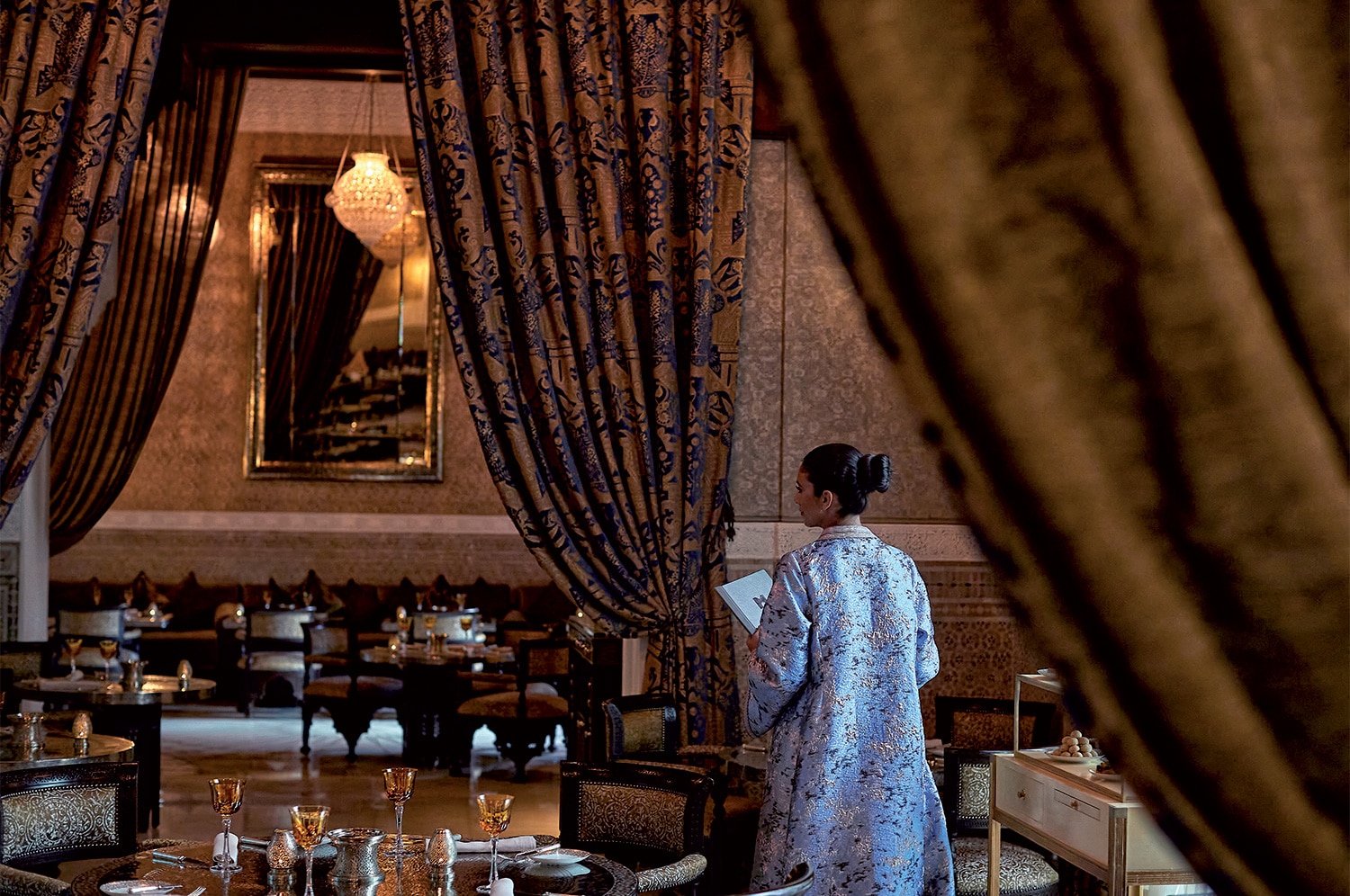 Moroccan cuisine

La Grande Table Marocaine: fine dining Moroccan restaurant
La Grande Table Marocaine of the Royal Mansour Marrakech tells a story, that of ancestral, family-style cuisine, rich in flavours, drawing on local culinary tradition to create today's gastronomic excellence.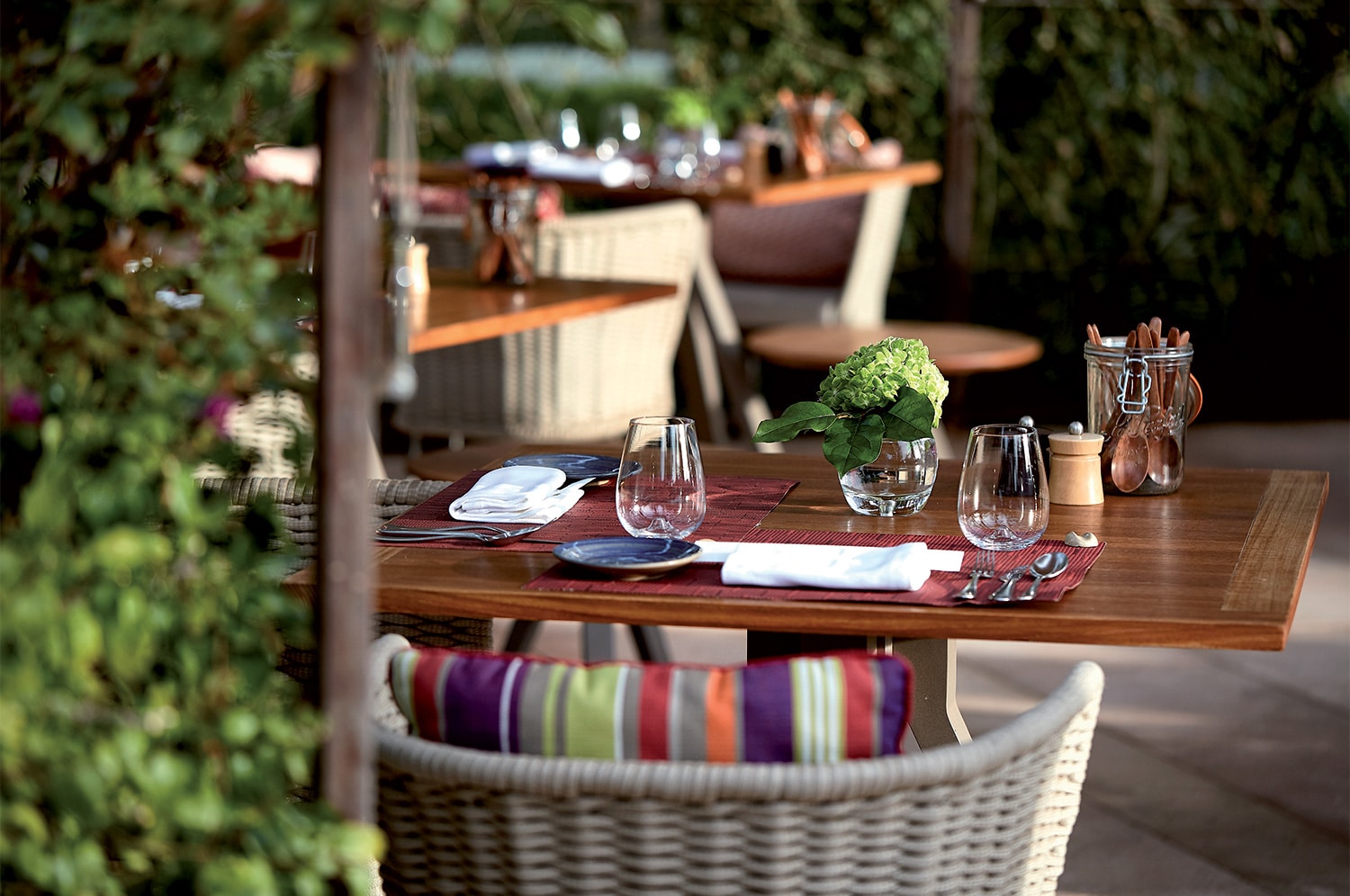 World cuisine

Le Jardin restaurant: a sensory journey between Asia and the Mediterranean
Surrounded by lush vegetation, Le Jardin restaurant-bar offers Asian and Mediterranean-inspired cuisine, sushi creations and other Japanese treats, in a chic yet relaxed atmosphere.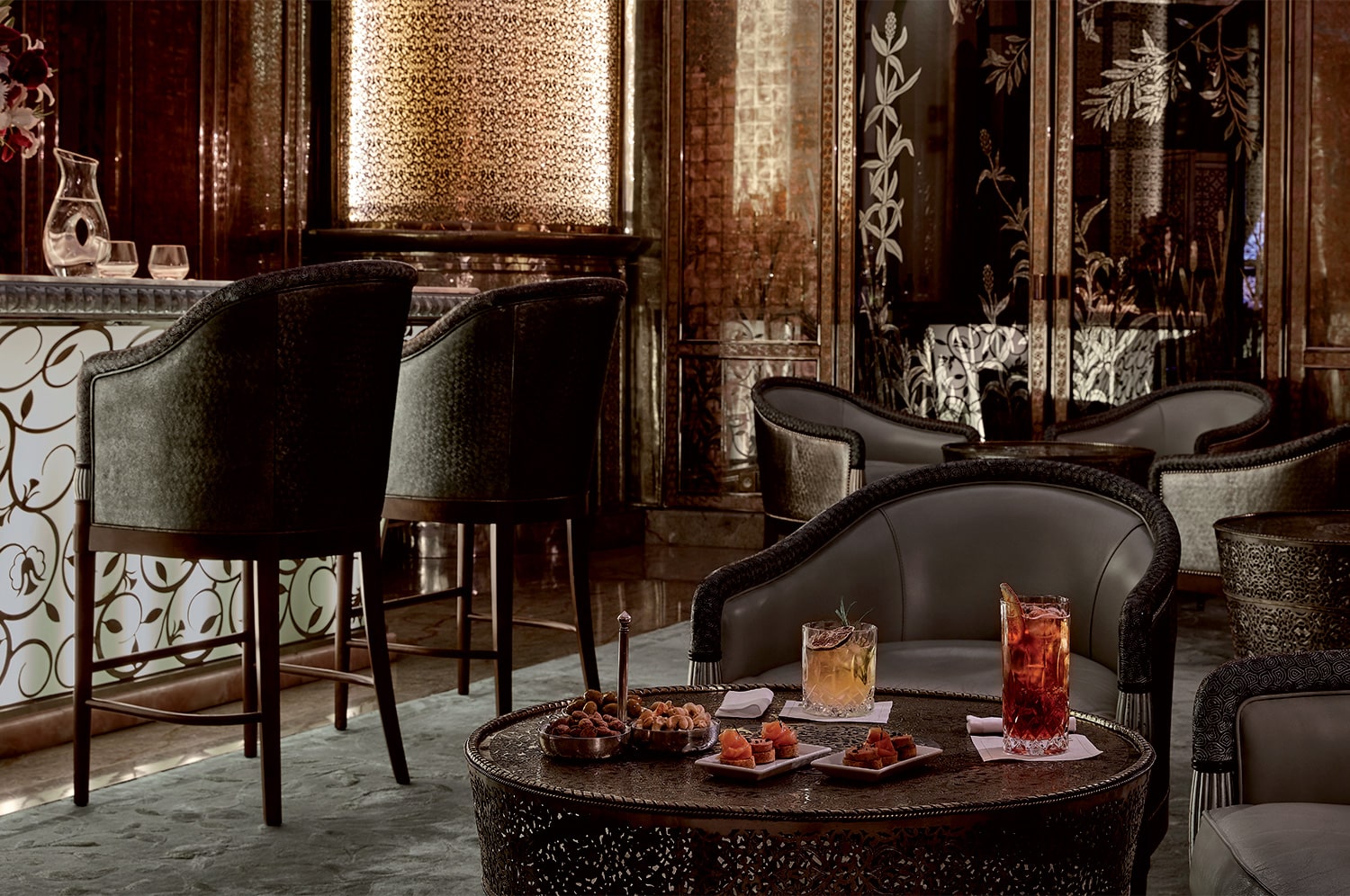 Drinks and mixology

The bars of the Royal Mansour Marrakech: a legendary collection
Between discreet confidences, passionate conversations and exquisite tastings, the Royal Mansour bars are the stuff of dreams. Following the hours of the day, the atmosphere is at times peaceful, lounge-like, sparkling or festive.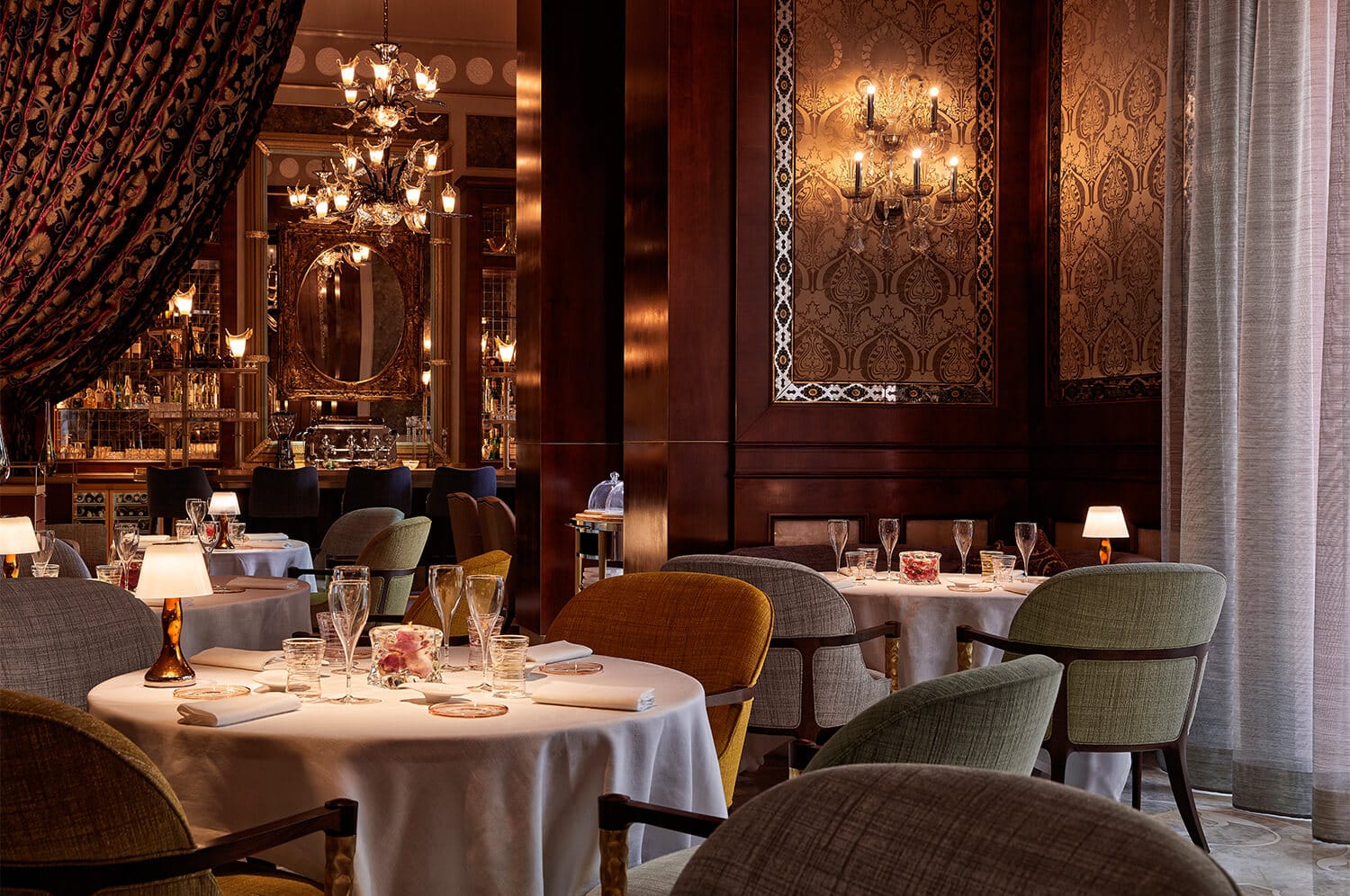 Italian gastronomy

Sesamo: the ambassador of Italian cuisine in the ochre city
The Sesamo restaurant celebrates multi-starred chef Massimiliano Alajmo's vision of Italian gastronomy. A convivial table that takes you deep into the heart of a unique culinary experience in the heart of Marrakech.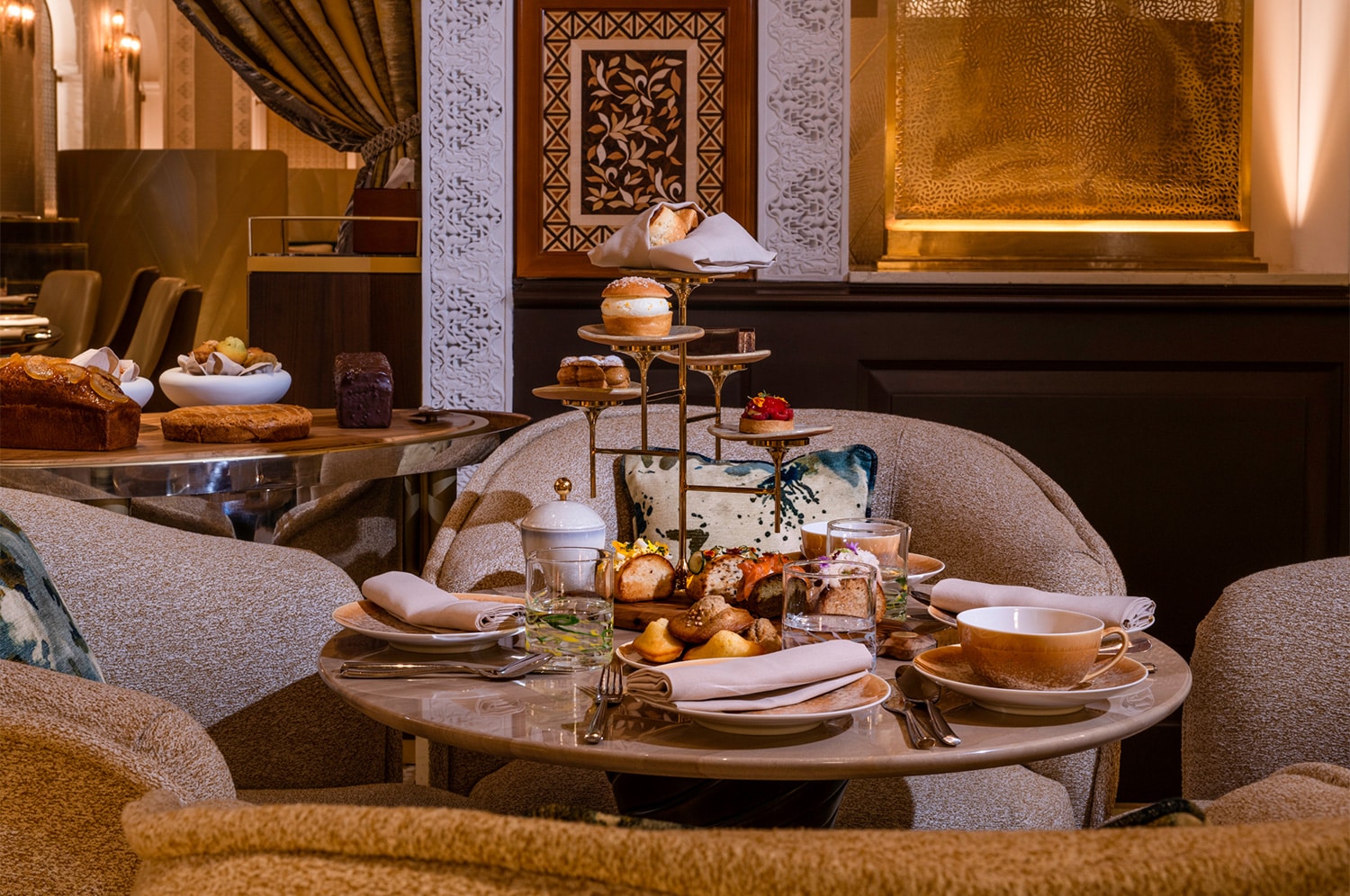 French-style tea time

Afternoon tea: a gourmet institution in the imperial city
In the enchanting setting of La Grande Brasserie, afternoon tea is a sensational experience. Sweet and savoury snacks, delicate drinks and joyful chatter await you for those sacred afternoons in Marrakech.