PRESTIGE RIAD

Iconic and grand
In the 4 luxury riads of the Prestige collection, you will fully experience Moroccan tradition in its purest form. Between lounging around near the pool, the hammam rituals and candlelit dinners hosted by your personal butler, time flows peacefully. A cult three-bedroom riad exuding luxury and refinement.
A luxury hotel jewel for an exceptional stay in Marrakech
The Prestige collection riad opens its doors to an insider's hideaway where each space is a sensual journey, brimming with art and discretion. Its 840 sqm propagate pleasure, making each stay at the Royal Mansour Marrakech a rare and authentic memory.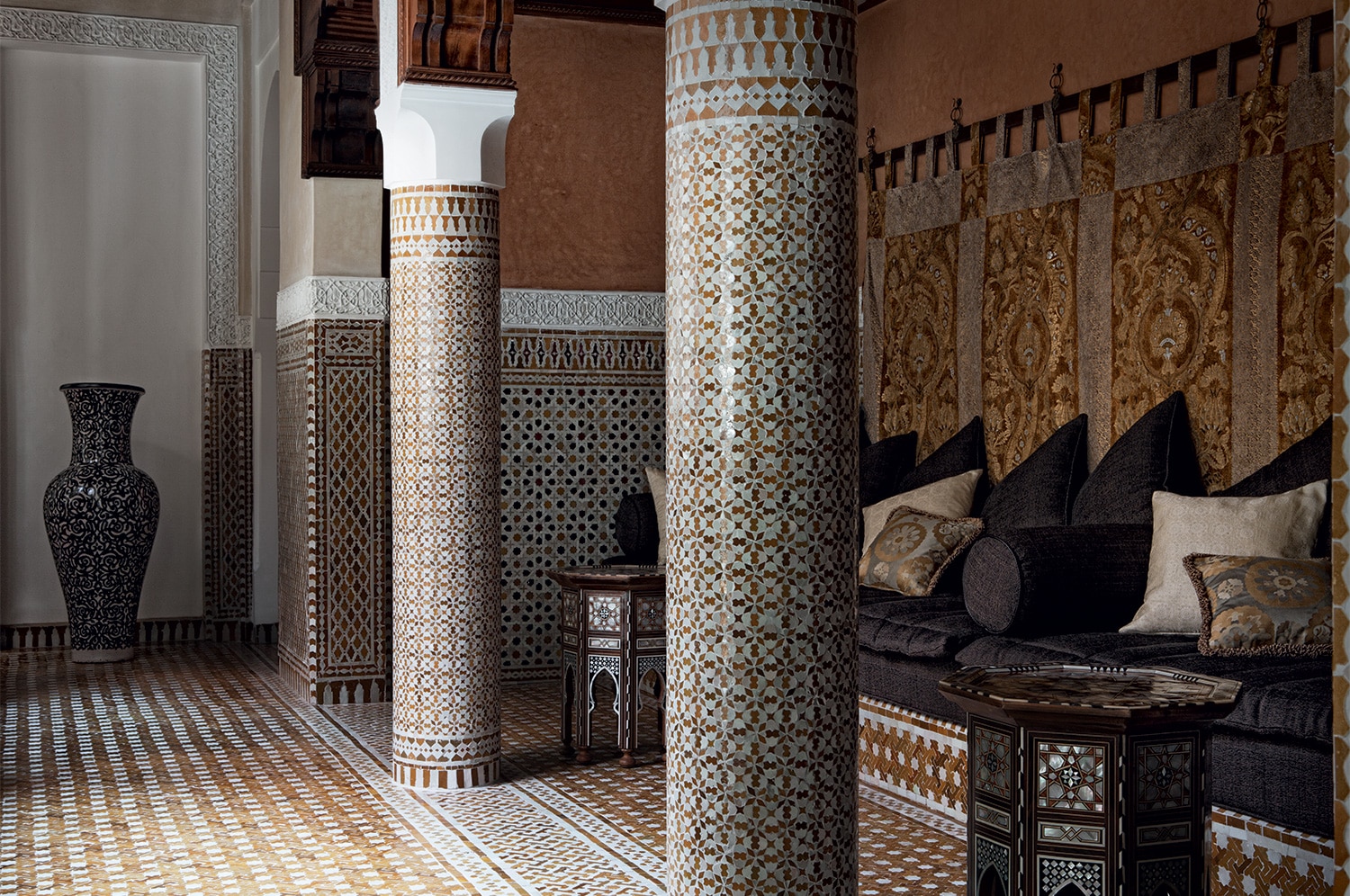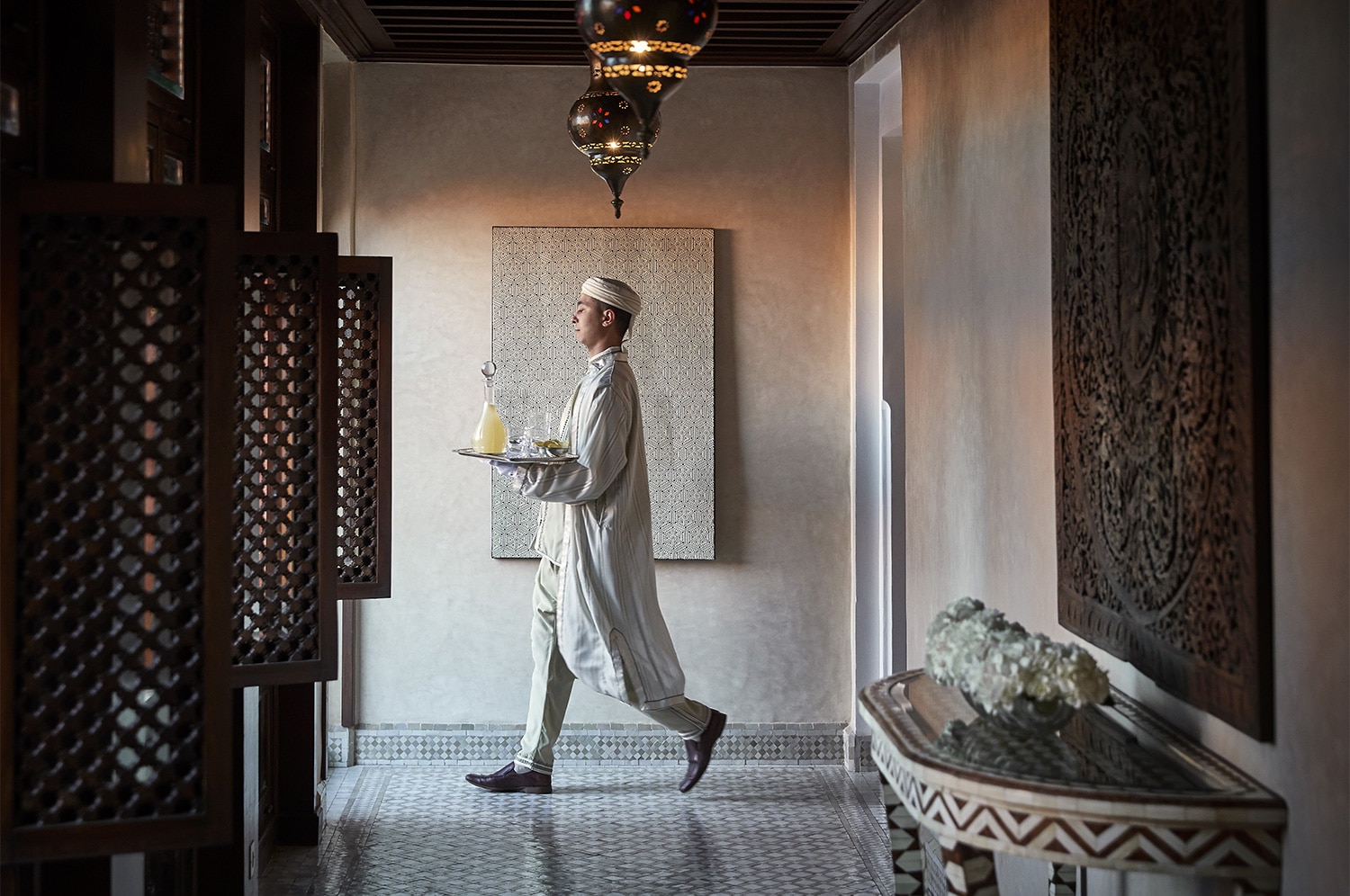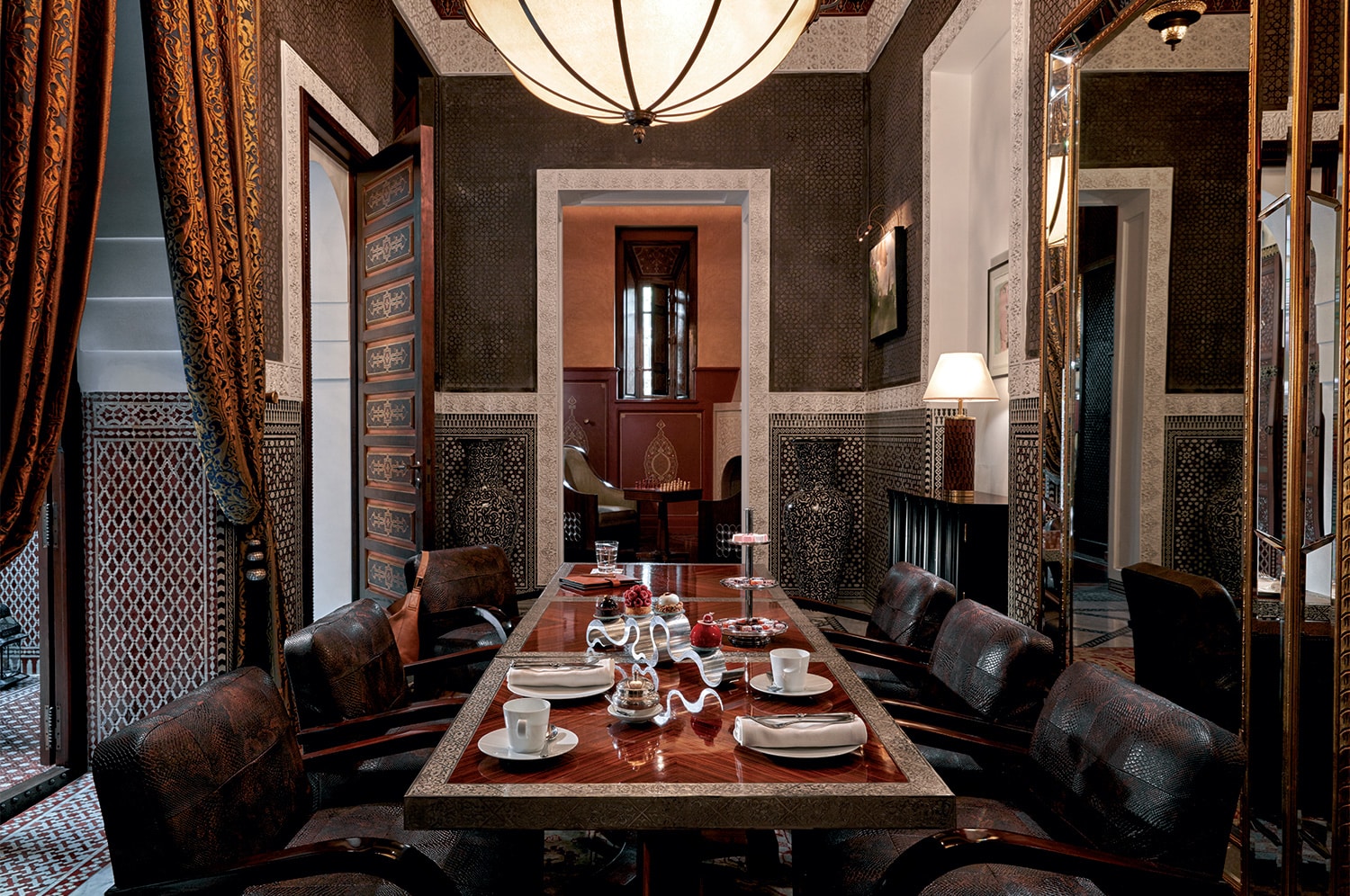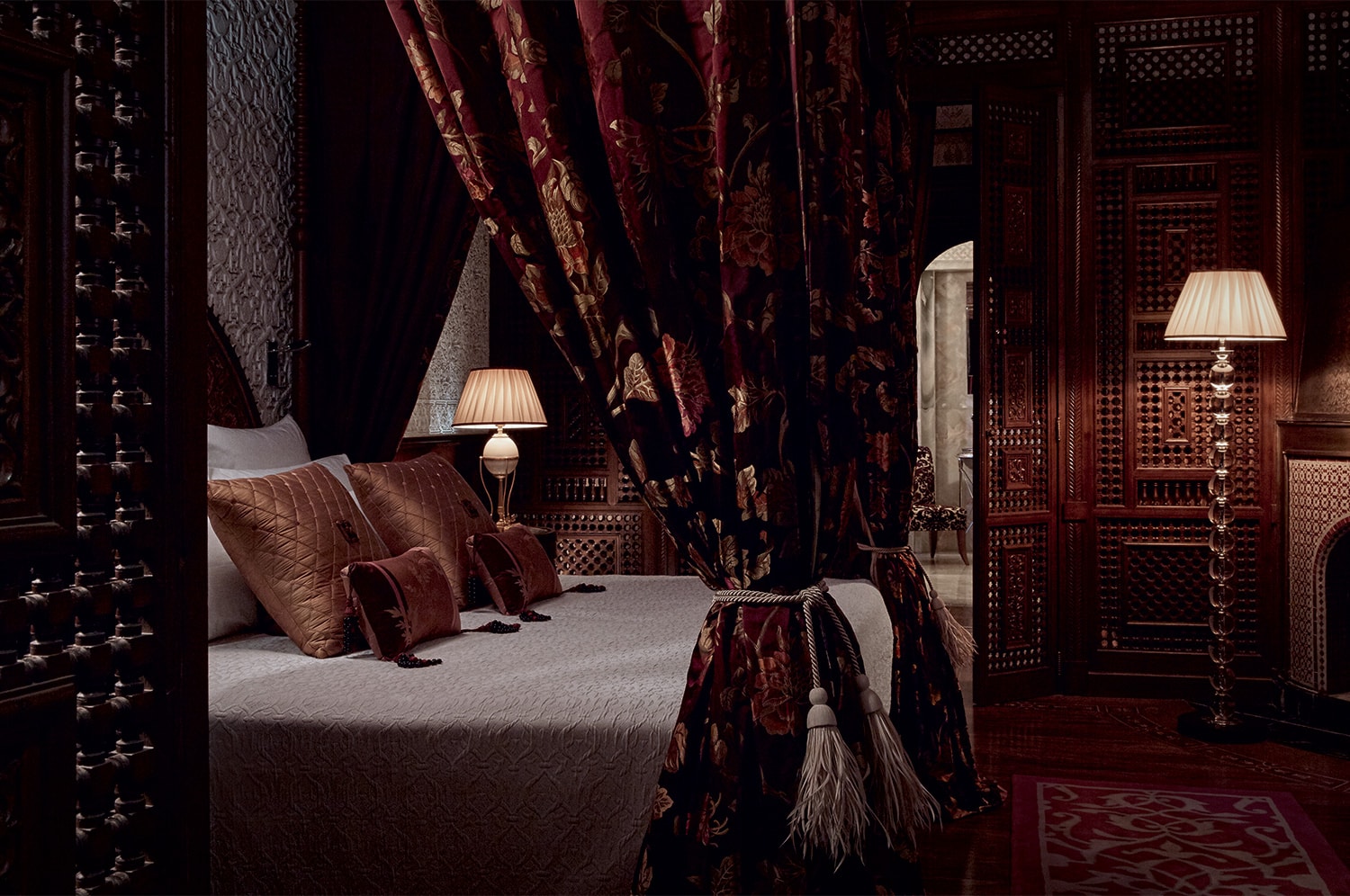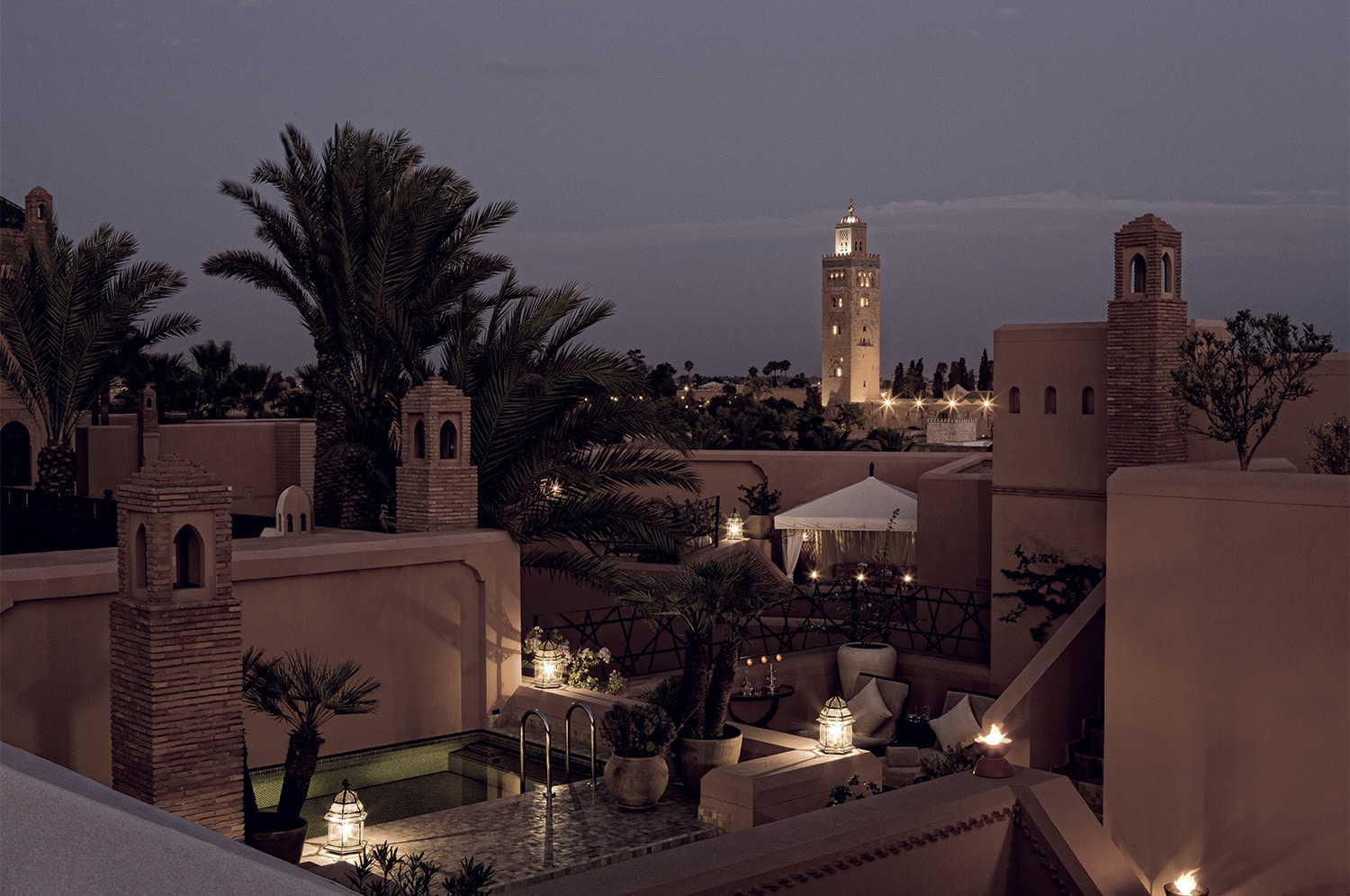 An accommodation in which Morocco's soul will captivate you
Product of the creativity of the best Moroccan craftspeople, the Prestige riad celebrates Moroccan architecture and traditional decorative art. Wooden doors, zelliges, silks, sculpted plaster… The smallest details are designed to create a luxurious and elegant setting.
A jewel house of comfort and refinement
Gladly take refuge in this peaceful riad after a day strolling through the medina of Marrakech. The butler service, personal lift, private hammam and fully-equipped kitchen make this highly prestigious riad the ideal location for luxury-loving families searching for the very best.
A delicious sense of tranquillity as you step in
The door opens onto the entrance hall, leading to the central patio where 12 columns stretch up to sky gracefully. The two lounges are utterly peaceful, while the bar, library and dining room offer a cosy atmosphere to read, chat or taste the exquisite dishes of Moroccan cuisine.
Sweet nights in a sophisticated décor
On the first floor of the Prestige riad, three bedrooms with adjacent dressing rooms and bathrooms embody the ultimate in refinement. A blend of styles, different tones and nuances of materials enhance your blissful nights of sleep. A real enchantment.
On the roof terrace, a thousand pleasures to savour
With its solarium, swimming pool, a covered lounge and private hammam, the roof terrace offers a thousand and one possibilities. Relax and enjoy the view over the hotel gardens and the Atlas Mountains. The sunset is nothing short of dreamlike here.
An exceptional riad in Marrakech where the infinite pursuit of excellence shines
With its collection of 4 Prestige riads, the Royal Mansour Marrakech redefines Moroccan hosting standards. First, your butler will ensure that everything is to your taste in the riad. The hotel's other ambassadors, then, are there to provide all of the luxury of a perfect service. Freshly cut flower fragrances, clean fluffy linens and new taste sensations are just some of the cards we keep up to transport you into an extraordinary foreign world.These are moments of sharing and conviviality.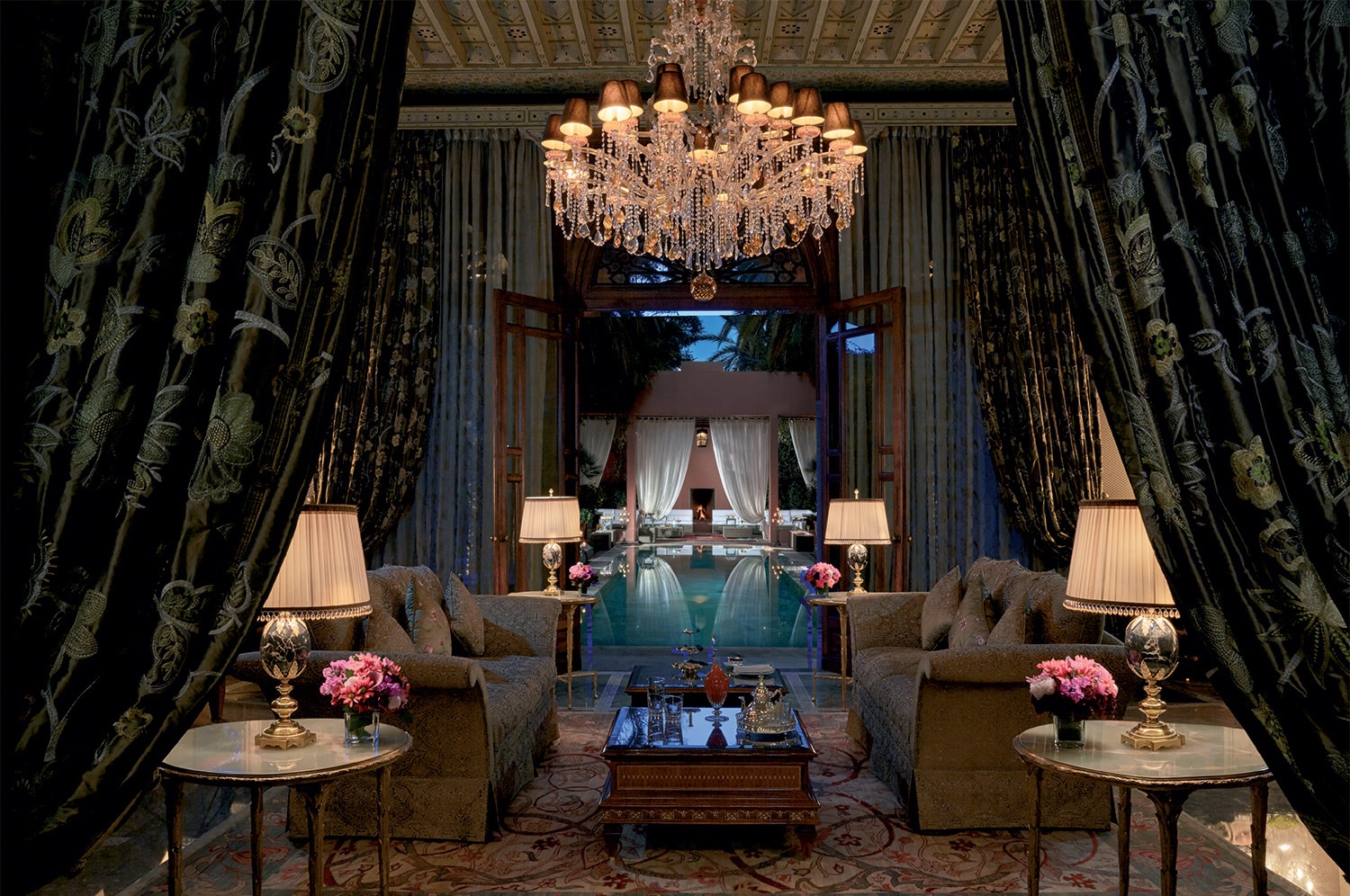 1800 SQM | 4-BEDROOM RIAD

Grand Riad
With its garden, private swimming pool, hammam and four bedrooms, this exceptional and exclusive residence inspires the wildest dreams.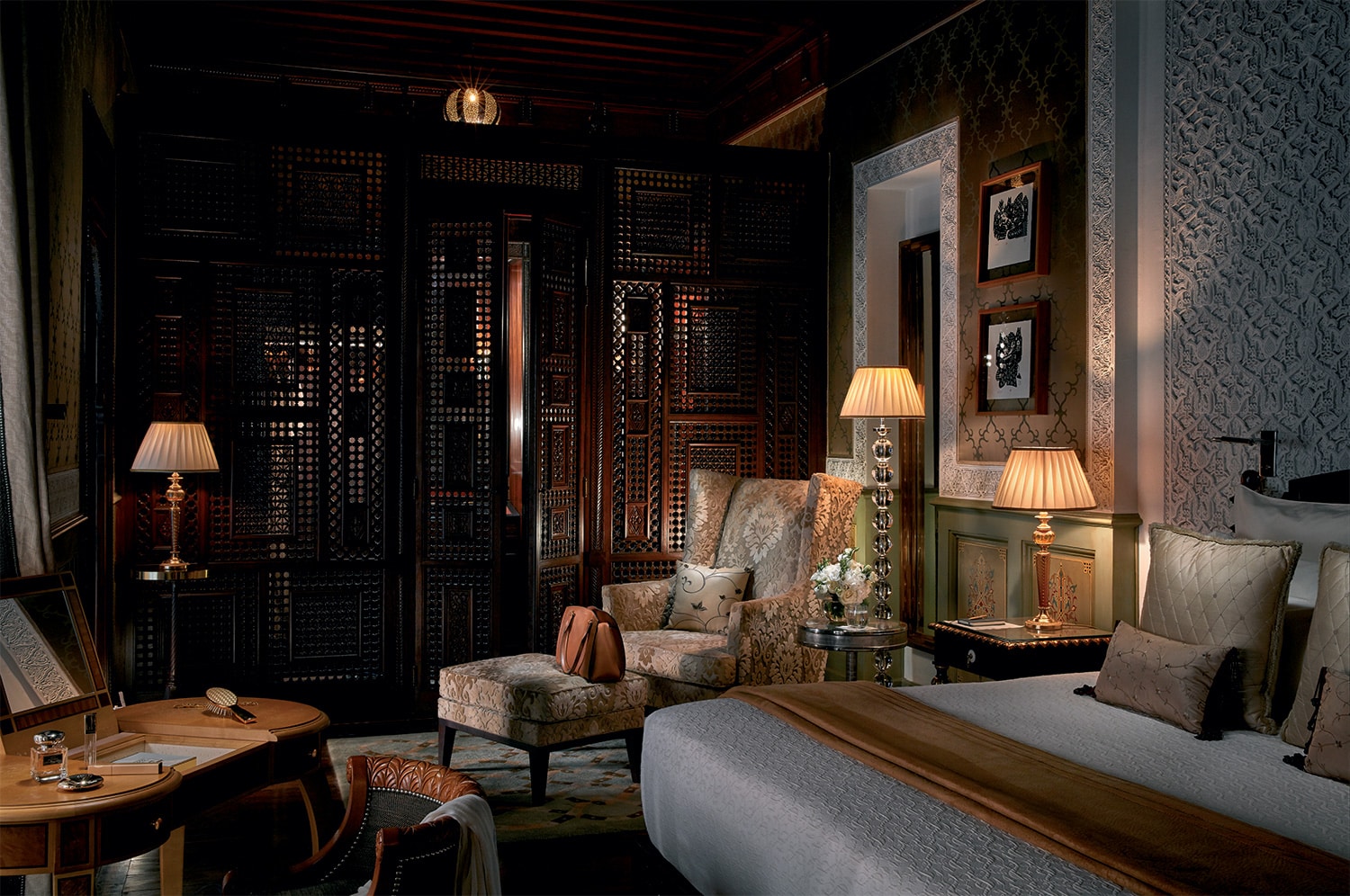 175 SQM | 1-BEDROOM RIAD

Premier riad
With a one bedroom, the 19 Premier riads offer 175 sqm of living space over 3 floors. A tranquil haven in which the Moroccan art of living reigns.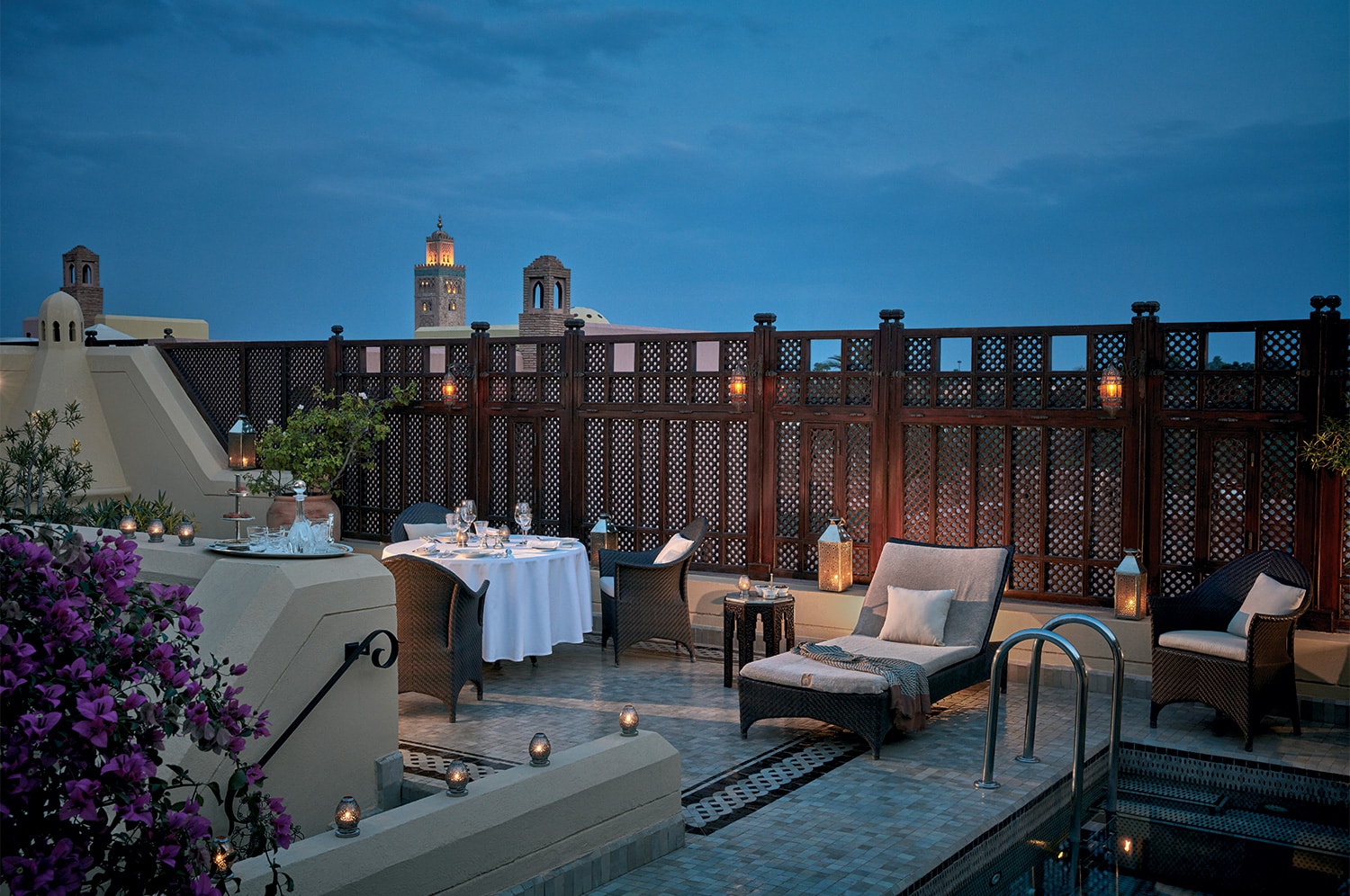 430 SQM | 2-BEDROOM RIAD

Privilege riad
At 430 sqm, with two bedrooms, lounges, a bar and a butler at hand, each of these 14 Privilege riads are ambassadors of excellence and comfort.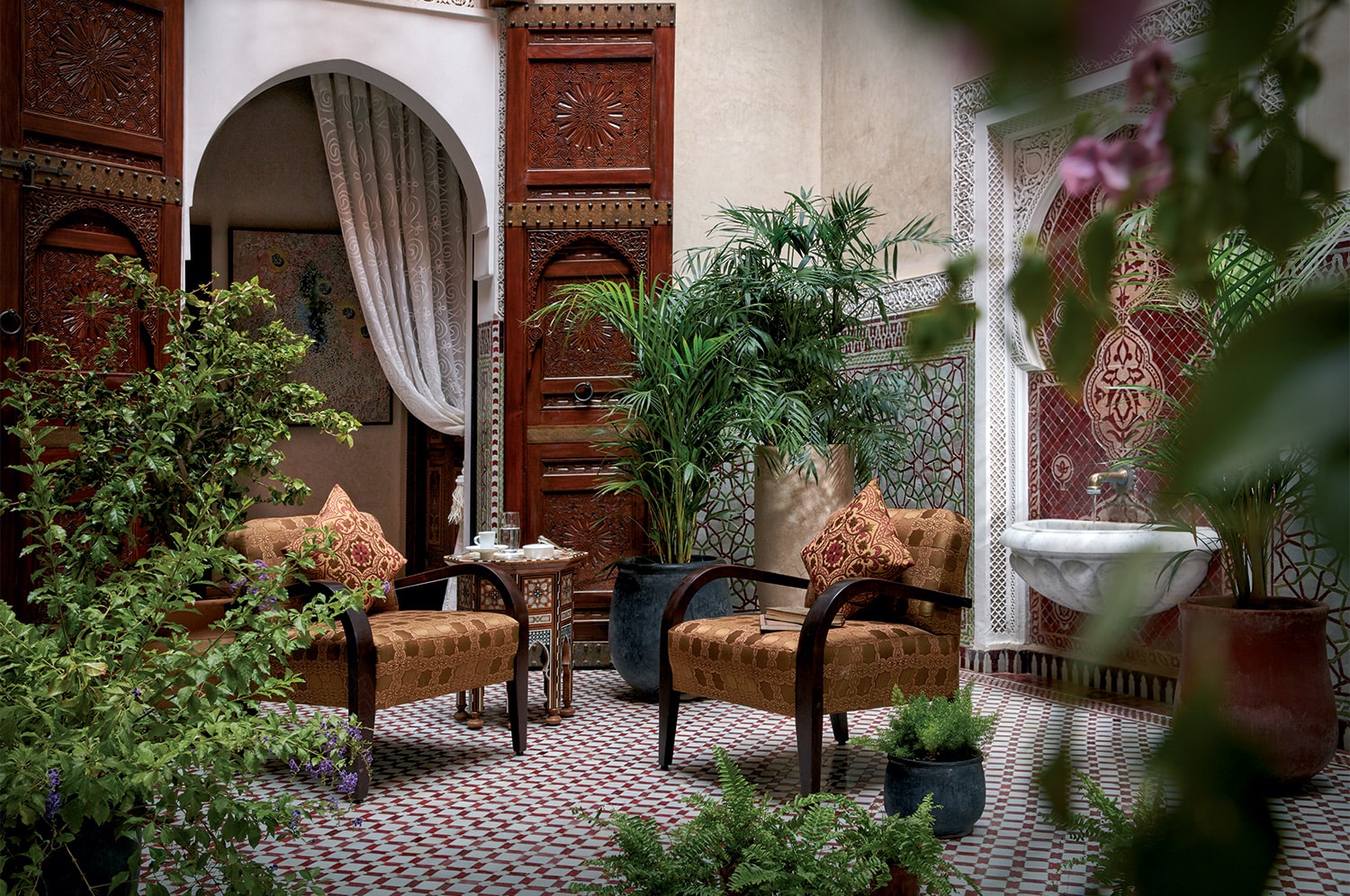 140 SQM | 1-BEDROOM RIAD

Superior riad
Spread over 3 floors with harmoniously balanced volumes, the 15 Superior riads offer you a 140 sqm from which to enjoy the Ochre City alone or as a couple.