BUSINESS MEETINGS:

Unparalleled style for your professional events
Protected within its walls, the Royal Mansour Marrakech welcomes you for prestigious and confidential business meetings in the Ochre City. A popular location, sophisticated setting, tailored service and fine dining: the choices are endless – a unique event offer in Marrakech.
Organization of your corporate events at the Royal Mansour Marrakech
Do you imagine everyone coming together and enjoying some gourmet living? Do you dream of a team-building and discussing-driving atmosphere? Do you hope that your events will make a difference and encourage commitment from your colleagues and partners? The Royal Mansour Marrakech offers a series of spaces that make for a signature fully personalised event.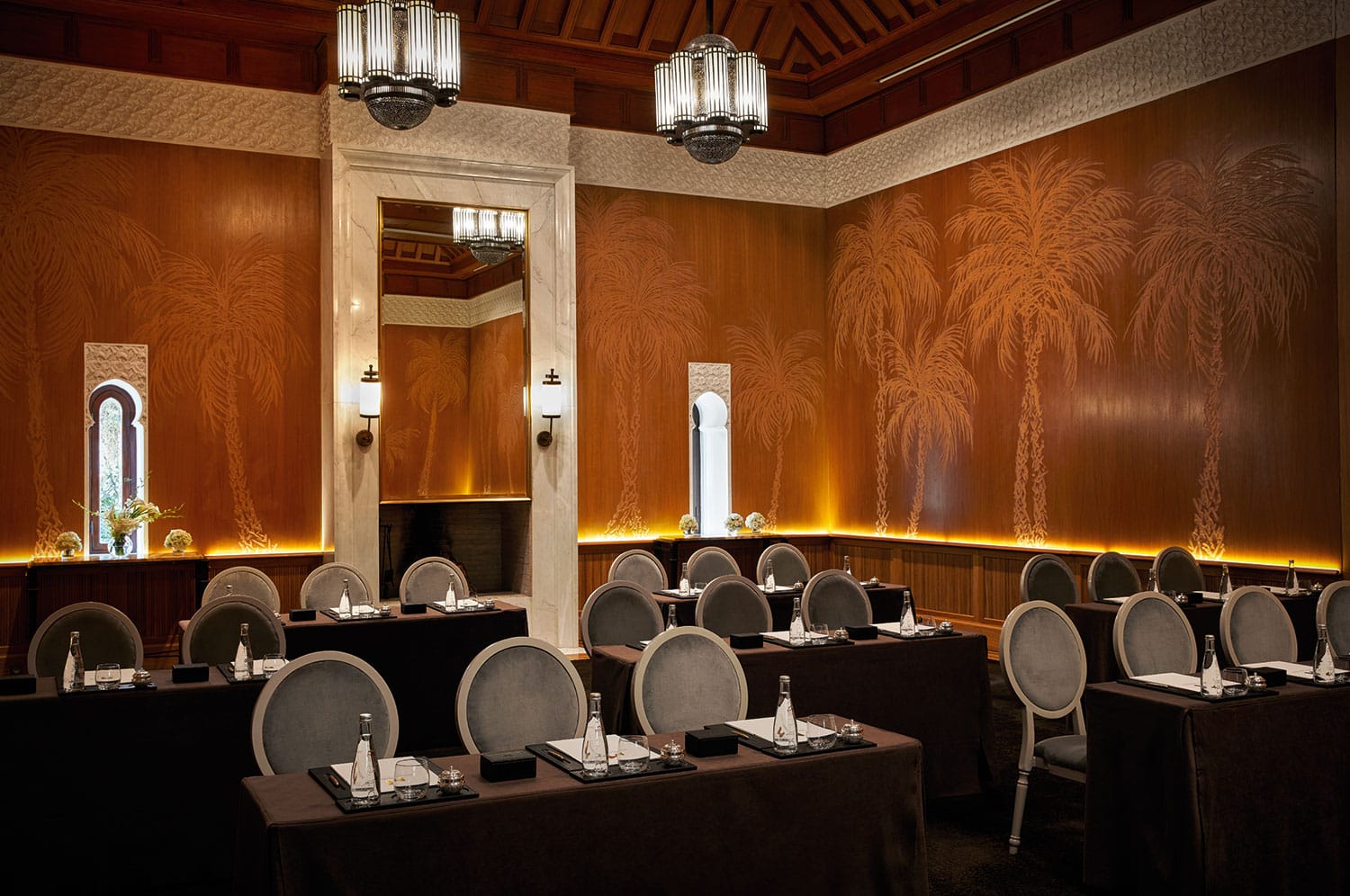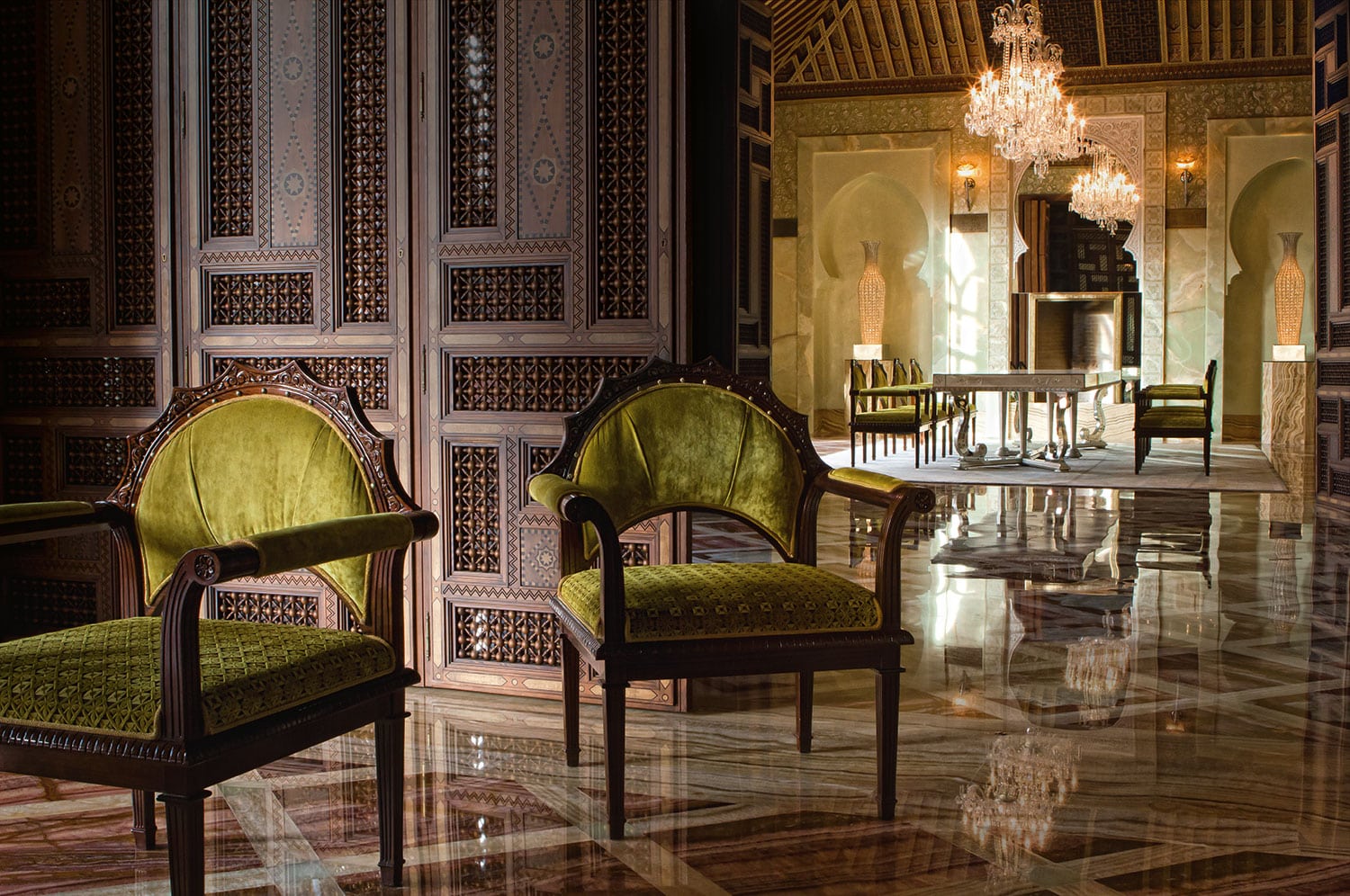 The business centre, a modular space for your professional meetings
The business lounges offer a modular and ergonomic space to host your professional meetings in Marrakech. With a common and independent lobbies and movable walls, they allow you to opt for a variety of lay outs to liven your events. The elegant palm tree carved woodwork blends perfectly with the high-tech equipment. The harmonious balance between style and functionality supports your very best speeches and presentations.
Yet more elegant event venues at Royal Mansour Marrakech
Beyond the meeting and seminar rooms, the Royal Mansour Marrakech offers a series of spaces that make for a signature fully personalised event. From the private lounges on the first floor to the hotel's restaurants, each business event will stand out for itself.
An event experience that only the Royal Mansour can offer
To add to the prestigious décor of its business centre and other event venues, the Royal Mansour Marrakech masters the art of hosting, serving and reuniting. From start to finish, this iconic palace will make all your dreams for your professional event come true… All that remains is for the guests to enjoy the pleasure of a unique professional reception in Marrakech.
A tailor-made service for your business events
Our event consultants will give you advice and meet your every desire. Take a stylish coffee break, enjoy a sumptuous cocktail, take part in a team-building activity or listen to some music, as you wish! Just a few examples from the tailored culinary and activity selection we offer for your business event in Marrakesh.
Professional events infused with an unequalled art of living
At the Royal Mansour Marrakech, the luxury does not only lie in the event spaces, customised offers and elite cuisine. It also shines through in the unparalleled hospitality and intuitive service provided by the staff. To mark the spirit of your event and create unique business meeting conditions, the Royal Mansour ambassadors apply their talent and knowledge to infinite details.
Other type of events to organise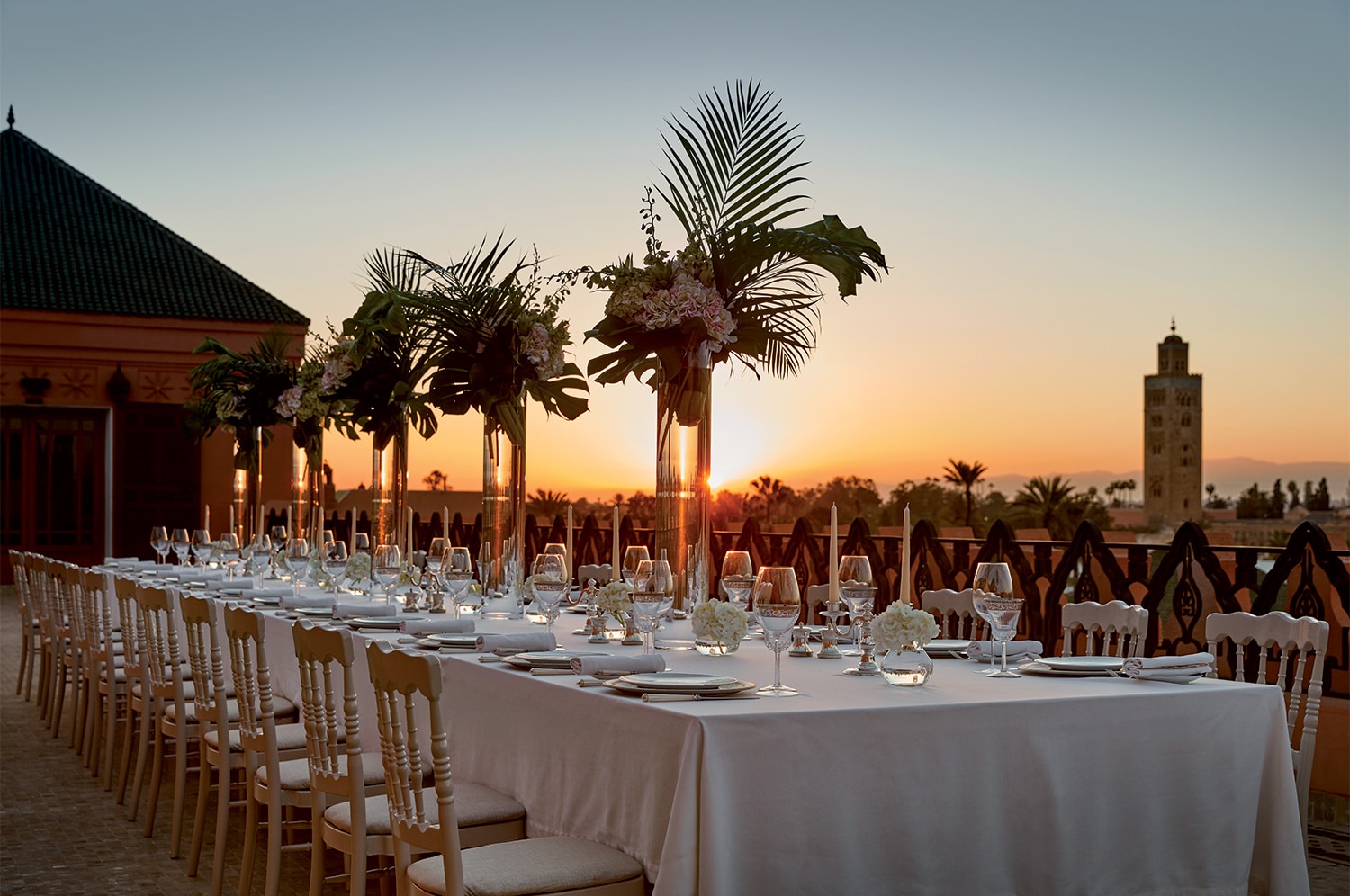 To ensure your wedding in the imperial city is like no other, the Royal Mansour Marrakech will lend you its dreamy premises. A wonderfully romantic setting, unique culinary experiences and magical set-up: the perfect backdrop for your Big Day.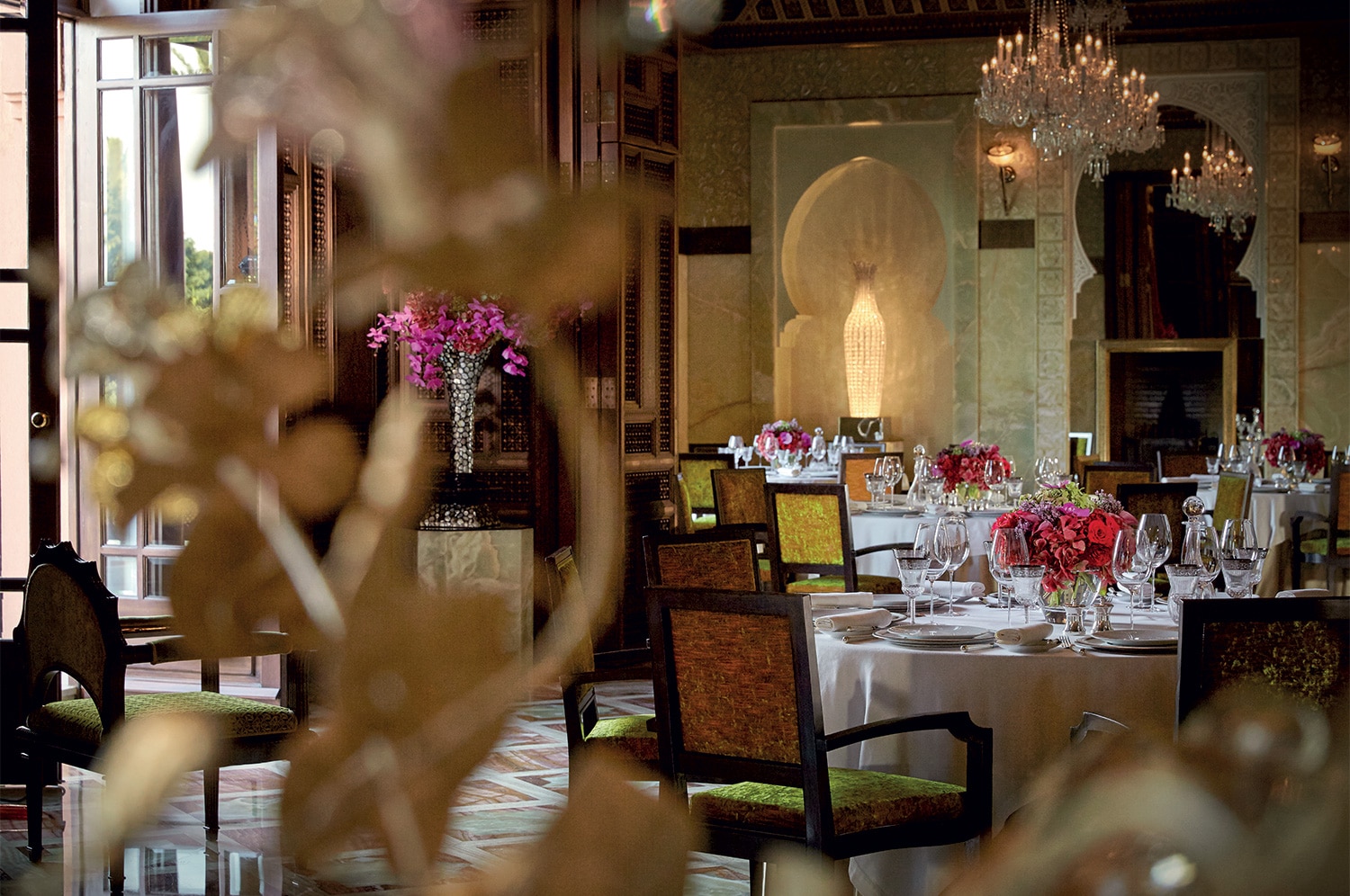 All private events organised at the Royal Mansour Marrakech are beautifully planned to be personal and unique. From a private banquet to a spectacular gala evening, festive birthday or relaxing brunch; the only limit is your imagination.