The Royal Mansour Marrakech celebrates culinary diversity through the Food Lab initiative. This cooking competition challenges every member of our kitchen staff to showcase their know-how and creativity while paying their own homage to street food gems of the world. Following the votes of the Royal Mansour's thorough jury members, the winners will see their creations exclusively added to the Palace dining offer.
FOOD LAB: STREET FOOD IN THE SPOTLIGHT AT THE ROYAL MANSOUR
The transmission of knowledge is one of the founding pillars of the Food Lab initiative. Therefore, during the initial phase of the contest, each Chef has teamed-up with one Sous-chef or Chef de Partie of their choice. Thus forming 28 contesting teams, each duo  has unleashed his imaginative flair, inspired by the simple but tasty recipes they discovered or wished to discover during their travels. The outcome? A total of 56 competing dishes including Miskaki burgers from Zanzibar, Pani puri from India, Mexican Tostones rellenos de cimarrones or else the traditional Mafé from Senegal to name a few.
THE SELECTION CRITERIA FOR THE COOKING COMPETITION
To evaluate the numerous delectable proposals, the Royal Mansour's Jury has carefully assessed each suggestion on the basis of specific criteria designed to leave nothing to chance: aesthetics, flavor, seasoning, boldness, rigor… Every detail matter in the selection of the perfect street food masters. Throughout the competition process, Royal Mansour's kitchens were a home for world influences, newness, and unlimited creativity, all perfected by sincere benevolence and a truly moving knowledge transmission between the Chefs and their team-mates. Some of them drew their inspiration from the books of the Palace's library while others dived into their travel memories to bring back to life the flavours that had always intrigued them.
Chef Zahira Lasri confides that the idea of the Japanese Takoyaki was born from the enticing story her husband told her after a visit to the land of the rising sun, inspiring her two winning dishes tailored by her creative imagination and perfected by the sharp eye of her contest partner.
As for Chef Jaouad Boulaayat, he wanted to pay tribute to the cuisine that saw his first steps in the profession: the deep Levantine cuisine, with the must-try falafel. A seemingly simple dish revealing the surprise of unmistakable richness with each bite.
These teams were amongst the ones that particularly stood out during the three-day competition. However, the Food Lab had definitely lifted the veil on the childhood memories of some and the travel dreams of others through innovative combinations and audacious street food dishes.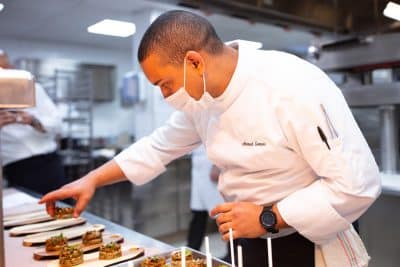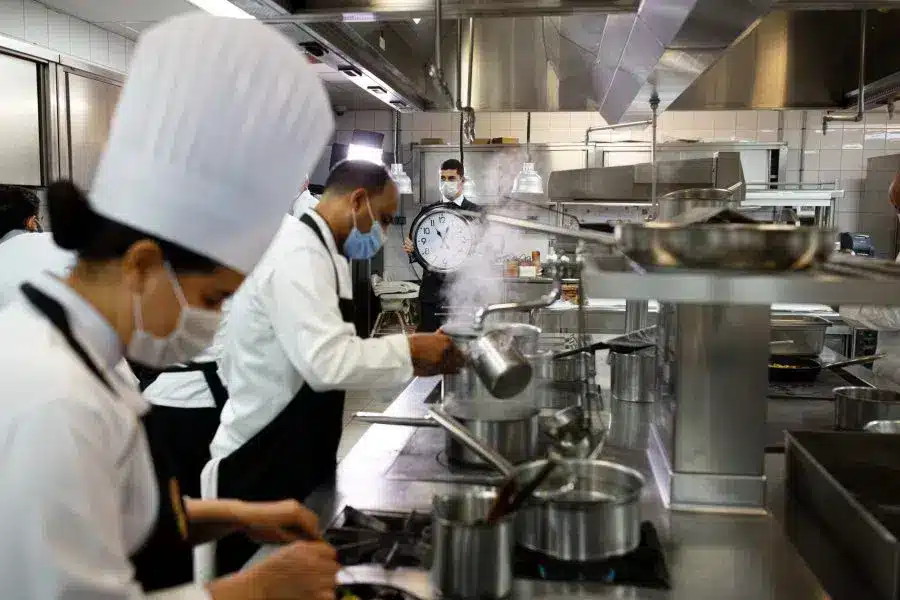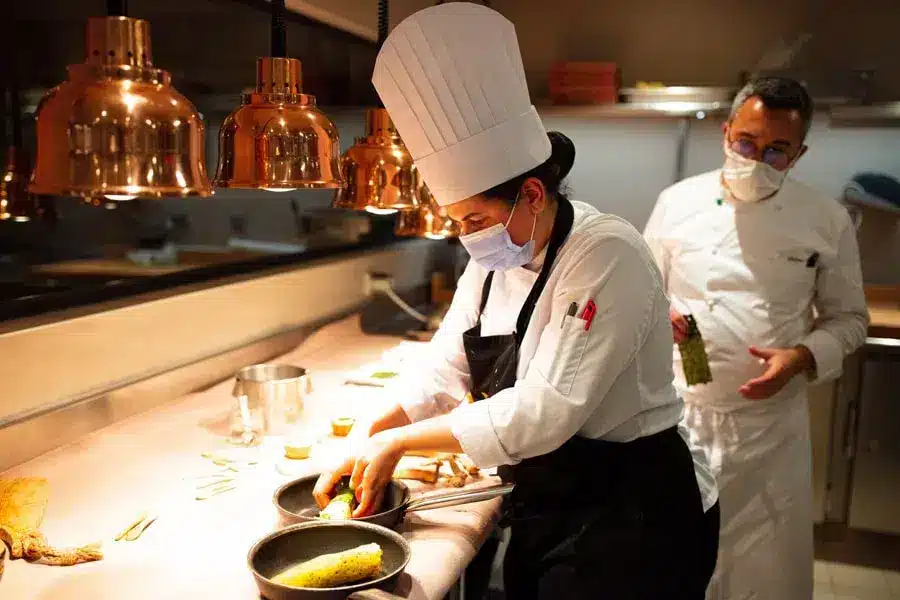 CULINARY CREATIONS REWARDED BY THE JURY
By the end of the competition, the highly selective jury awarded 7 teams and 8 dishes out of the presented 56. These creations will be celebrated by being added the prestigious Royal Mansour menus:
Zahira Lasri & Mariam Hammoudi – Bahn Xeo (Vietnam)
Jaouad Boulaayat & Mohamed Ben Doudou – Falafel (East)
Zahira Lasri & Mariam Hammoudi – Takoyaki (Japan)
Amine Abdelali & Anzaoui Abderrazak – Tostones rellenos (Mexico)
Romain Correze & Chaima Mouharare – Croustillette savoyarde (France)
Guillaume Laratte & Meriem Inaam – Pani puri (India)
Abdelhadi Mamri & Fatima Khabir – Pho ga (Vietnam)
Rabgh Elkahia & Abderrahim Mantourane – Nikomi udon au miso (Japan)